Plan Your Visit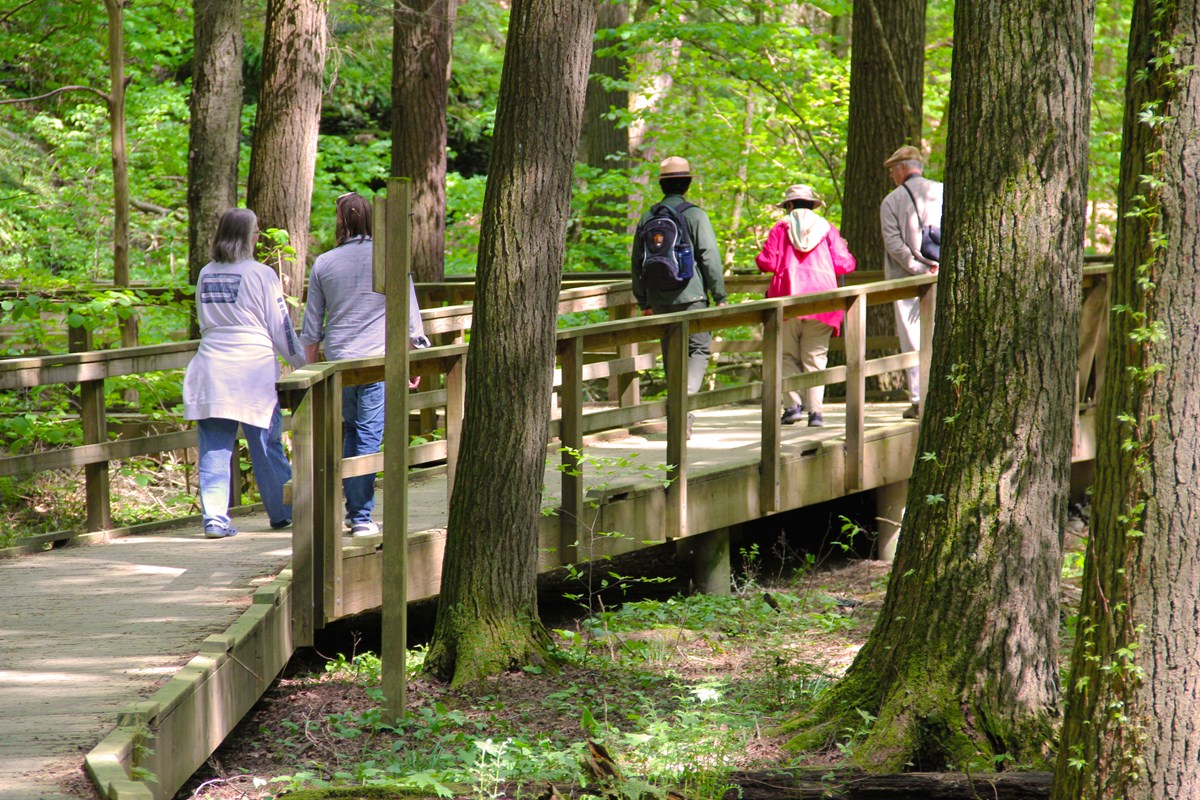 What do you feel like doing this week?
That's a question that we have lots of answers to. Do you want to rent a canoe or kayak from one of our local livery companies? How about a hike up to one of the best views in the area? Maybe it's a spot to grill and take a swim in the river. No matter what you are looking for when it comes to enjoying the outdoors, we have someting for you here.
An important thing you should do when planning a trip to any national park is to check for road closures or other park emergencies that might affect your visit. Check out the park
Current Conditions
page for up to date park closures and Covid-19 related information to help you plan your visit.
Below are some of the many options for fun in the Delaware Water Gap National Recreation Area.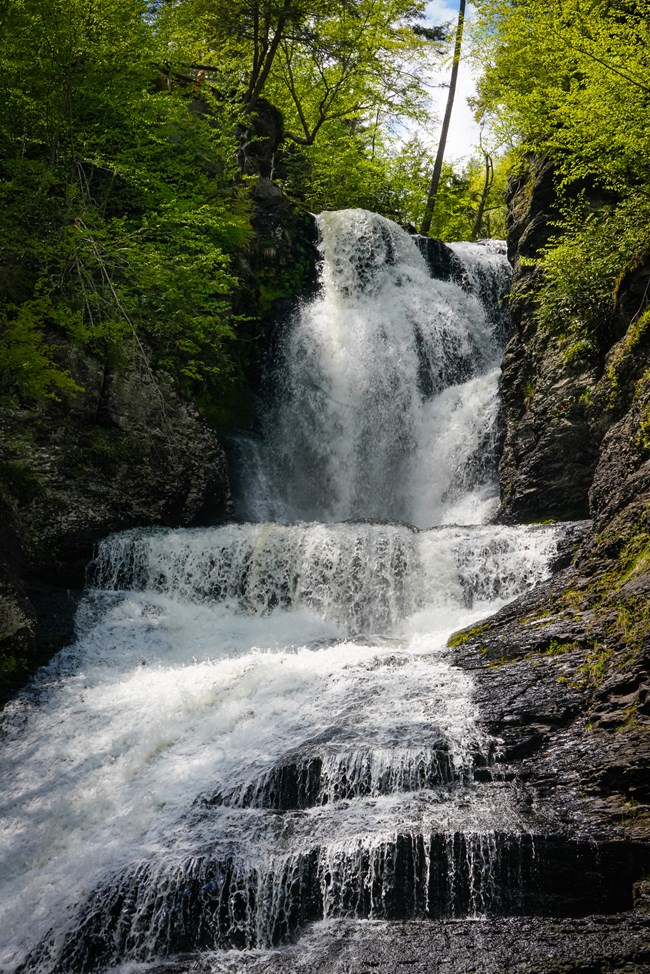 Your Park to Explore…
40 miles of the Middle Delaware National Scenic and Recreational River

Over 70,000 acres of forested mountains, river valleys, and fertile floodplain's

Beautiful tumbling waters, rhododendron filled ravines, and quiet hemlock forests

The spectacular Delaware Water Gap

More than 120 miles of hiking trails along streams, ridges, mountaintops and some of the most beautiful countryside you are ever going to see, anywhere

Bountiful wildlife in habitats ranging from river to ridge top

27 miles of the Appalachian Trail

More than 100 miles of scenic roadways for you to explore

Historic villages, structures, and landscapes from the valley's colonial past

Agricultural fields that have fed people and livestock for more than a thousand years









Where Do You Begin?
Did you know the National Park Service has an app, now?

A great way to begin any adventure is with a good map. The new NPS app allows you to find information about every national park site in the country, including this one. Download maps, important safety information, and other useful tips and tools right to your cellphone or tablet before you even start your trip. Have your river and trail maps with you, when you need them. Get your NPS App right now and have piece of mind knowing you are prepared for your adventure.


Dive in for detailed information about accessibility, safety, directions, operating hours and seasons, places to eat and sleep, fees, permits and reservations, and other basic information for trip planning.

Important Parking Information
When it comes to parking in the Delaware Water Gap, parking spots fill quickly and they stay full most of the day. We are a popular destination for visitors. Early bird gets the worm is the expression that best applies to when it comes to parking here. It is illegal to create a parking spot in wild areas that are not already designated parking areas, so please don't park illegally. This helps protect important plants and wildlife for all of us to enjoy.

Due to COVID-19, there are still some parking restrictions in place. We will update parking information as the situation changes for the better. We appreciate your patience during this time.

Please see our Current Conditions page for important parking closures around the park.
Are you parking a vehicle overnight? Read this...
If you are going to park your car overnight in any of the Delaware river or Appalachain Trail (AT) access parking lots for authorized activities such as Appalachain Trail overnight camping, or river trips lasting more than one day, you must register personal information with the park Emergency Operations office.
This allows our law enforcement rangers to get to you quickly in the event of an emergency. Your safety is our top priority. Proper planning is your best way to have a safe and memorable camping experience. Help us to be there for you by registering your information below.

Register Your Overnight Camping Information Here.
Note:
If you are unable to use our registration system, please call the park Emergency Operations office at: 570-426-2457. (Note: This line is monitored 24/7 and should only be used when unable to register online)

The park superintendant has directed that those who are parked or at a location past regular visiting hours must be, as stated in the Superintendent's Compendium of Park Regulations "engaged in activities associated with authorized overnight trips on the Appalachain Trail (AT) or Delaware River, or engaged in hunting or fishing in accordance with federal and state law."

Educate yourself on the specific requirements related to overnight stays in the park prior to your trip to avoid any problems.
Park Calendar Information
Find a variety of activities and events hosted by the park and various park partners on the calendar.


How Can You Help?
National Parks are special in that they belong to all of us. Please treat your park with care. Take some time to get out, explore, and #FindYourPark, #EcuentraTuParque.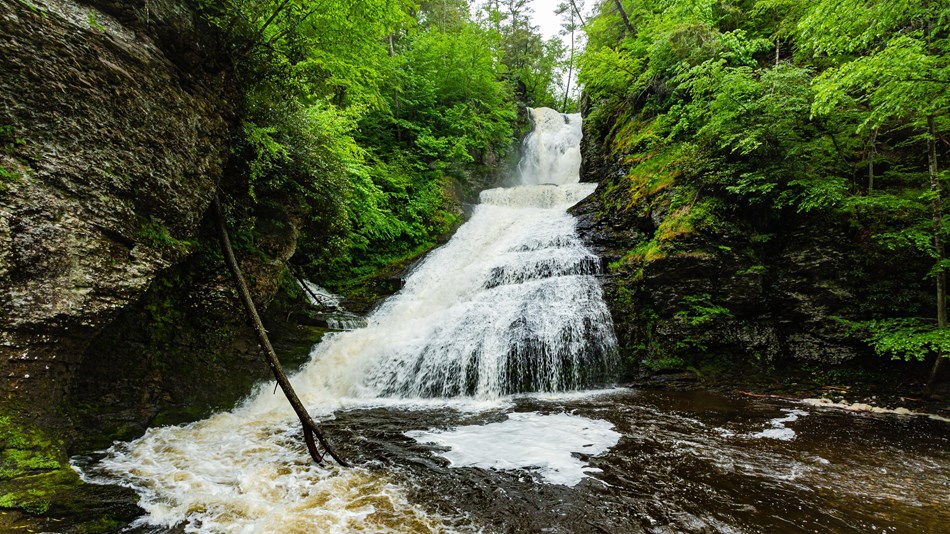 Dingmans Falls
Dingmans Falls is the second largest waterfall on public lands in Pennsylvania. Come experience it for yourself!


Last updated: August 25, 2021