Current Conditions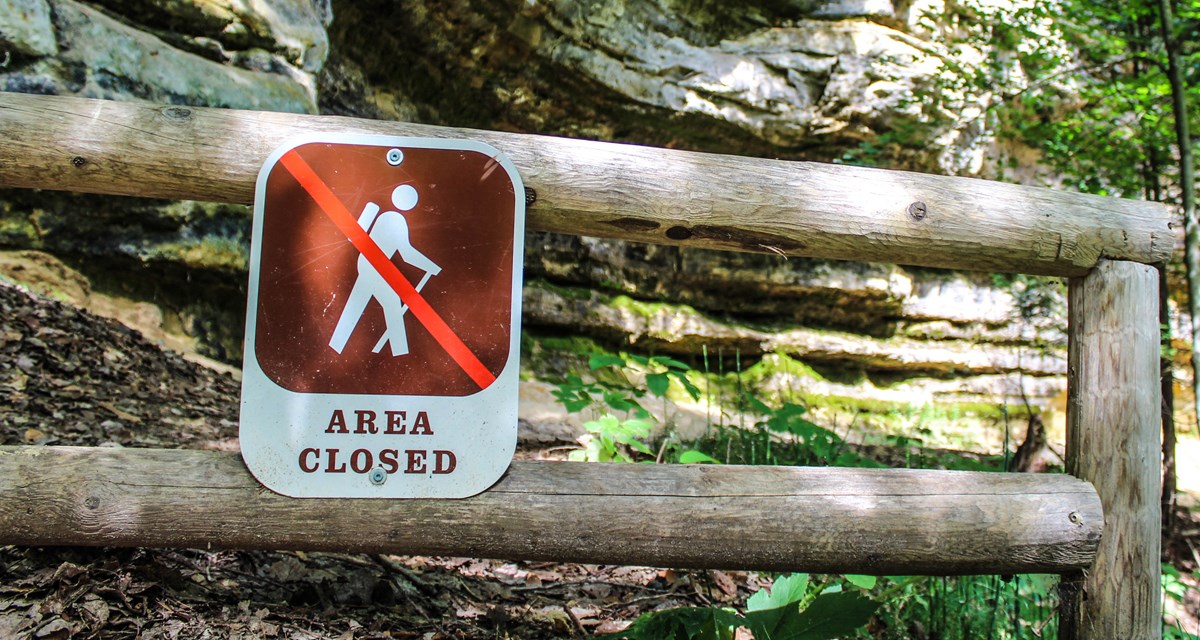 Temporary Closure Areas in the Park
The following areas within the park are closed to visitors:

New Jersey Closure Areas
Pennsylvania Closure Areas


Bushkill Meeting Center
George W. Childs Park and associated trails

Dingmans Falls Road: Open to vehicles Mondays at noon, except federal holidays, to Fridays at dusk

Dingmans Falls Visitor Center

Park Headquarters (1978 River Road, Bushkill, PA 18324); Park information and passport stamps available outside main entrance
Valley View Group Camground
Additional Notes:
Some public restrooms at sites around the park remain closed
Please pay special attention to road and trail closure signs, and visit www.facebook.com/DelWaterGapNPS for the latest updates.

Note:

A Facebook account is not necessary to view posts on Facebook.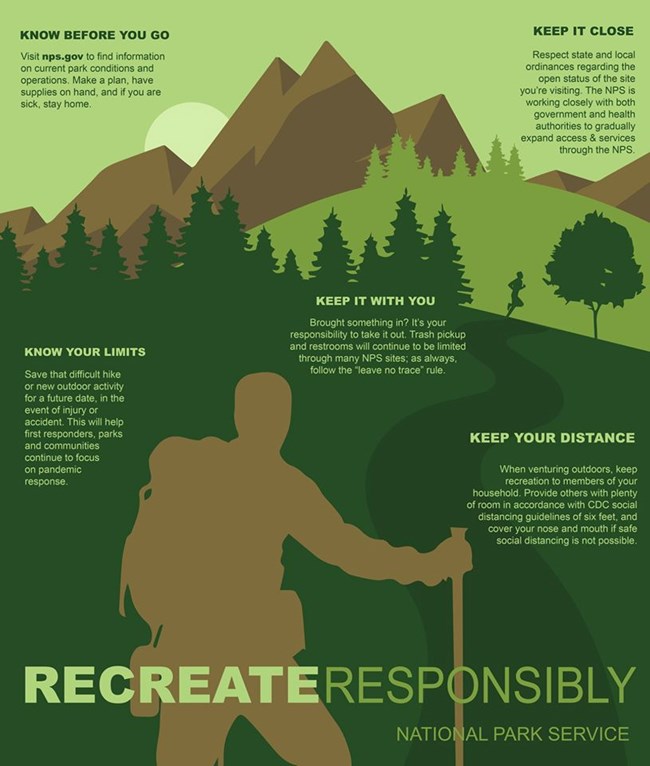 Limited Services Available: Visit Responsibly
Most park trails and boat launches are open, but some bathrooms are closed and services are limited. Law enforcement is on duty. All park regulations apply.
Face masks are required in all park buildings and on NPS-managed lands when physical distancing cannot be maintained.
Masks are required in all park buildings and facilities, including those that are operated by partners, volunteers, and concessioners, or are under lease. Masks are also required on NPS-managed lands when physical distancing cannot be maintained, including narrow or busy trails, boardwalks, overlooks and observation platforms, pavilions, river access points, parking lots, and areas near restrooms, bulletin boards and informational panels, and in other areas of interest that attract large numbers of visitors.
Avoid crowded trailheads
If the parking lot is full, find a different trail. There are many available to you.
Park only in designated areas
Illegally parked cars will be ticketed and towed.
Maintain social distance
Even when outside, stay at least 6 feet from other people.

Pack out your trash


Please help us keep you, wildlife, and employees safe.
Hike Safely
Protect search and rescue personnel. Stay out of closed areas, mark the location of your car, and know your limits.
Last updated: November 30, 2021