Current Conditions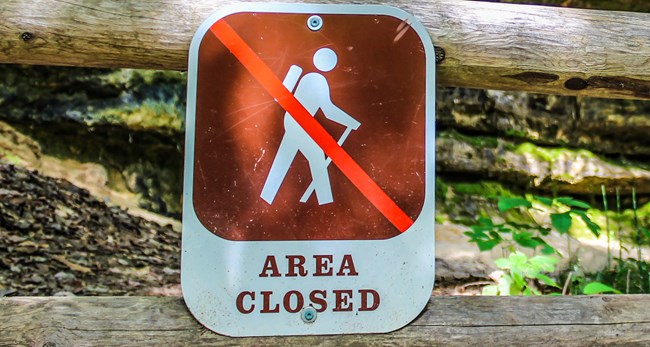 Temporary Area Closures in the Park
The following areas within the park are closed to visitors due to construction or seasonal operations.

New Jersey Closures
Construction Closures
Watergate Recreation Site - More info available here.
Road Closures
Route 615 from Pompey Ridge Road to the Flatbrook Bridge
Mountain Road from Buttermilk Falls south to Hainey Mills
Seasonal Summer Conditions
Mountain Road in Walpack, NJ will be open to vehicles between the Walpack Cemetery and the Haneys Mill Bridge. The road is closed to vehicles beyond the bridge and from the south end at Haneys Mill due to the closure of the state-owned section of the road for repairs.
Crater Lake, including Skyline Drive and the upper section of Blue Mountain Lakes Road, will re-open to vehicles daily until late-May when it will be closed to vehicles Friday evenings through Monday afternoons until mid-October. The road will remain closed to vehicles on federal holidays that fall on Mondays.
Pennsylvania Closures
Construction Closures
George W. Childs Park and associated trails
National Park Drive (including Slateford Bridge)
Route 611 Scenic Drive from Delaware Water Gap to Slateford

Includes Resort Point, Point of Gap, and Arrow Island Overlooks during construction.
As a reminder, the following area closures go into effect on May 1 and remain in effect until September 30 annually:
Adams Creek Trail and parking areas, including the drainage, from the Sproul Road and Long Meadow Road Parking Areas downstream to US Route 209;
White Pines McDade Trail parking area
Raymondskill Creek drainage, from the base of the lower falls, including the pool area, downstream to the confluence of the Delaware River, including the Schanno House (former) parking area and grounds on the west side of US Route 209 at Raymondskill Creek. This closure does not include the McDade Recreational Trail or the Raymondskill Falls Trail.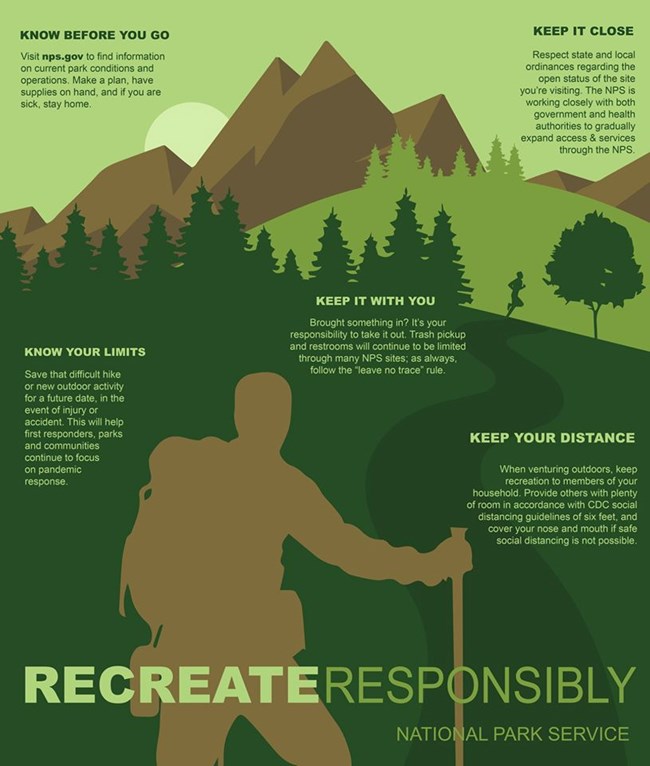 Limited Services Available: Visit Responsibly
Most park trails are open, but some bathrooms are closed and services are limited. Law enforcement is on duty. All park regulations apply.
Avoid crowded trailheads
If the parking lot is full, find a different trail. There are many available to you.
Park only in designated areas
Illegally parked cars will be ticketed and towed.
Maintain social distance
Even when outside, stay at least 6 feet from other people.

Pack out your trash


Please help us keep you, wildlife, and employees safe.
Hike Safely
Protect search and rescue personnel. Stay out of closed areas, mark the location of your car, and know your limits.
Last updated: May 24, 2023