River Camping


Most river campsites are available on a first come/first serve basis for boaters on trips where the distance is too great to be travelled in one day. Six sites at the Alosa River Campsites may be reserved. To use a river campsite, the total river miles traveled must be at least 14 miles for a one-night trip, at least 26 miles for a two-night trip, and at least 34 miles for a three-night trip.
Camping is limited to one night in each location. There are no fees. Reservations are only available and are required for Alosa River Campsites.
Small fires are only permitted in existing fire grates. Use dead and down wood only. Cutting standing trees is not permitted.
Pack out all trash, including all food and food waste.
Use soaps sparingly. Soap should be dumped on well-drained soil away from water sources.
Do not urinate or defecate within 100 feet of any river or stream. Fecal material, including pet waste, must be buried at least 6 inches deep and at least 300 feet away from water.
Quiet hours are 10:00 pm to 6:00 am. Loud audio devices and fireworks are prohibited.
More information about reservable sites at Alosa River Campsite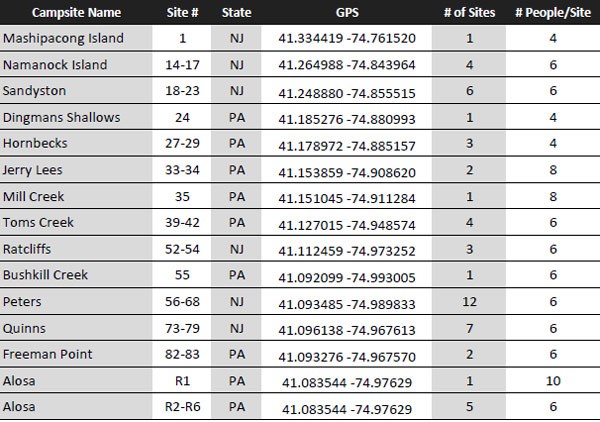 Last updated: June 2, 2015