Visitor Centers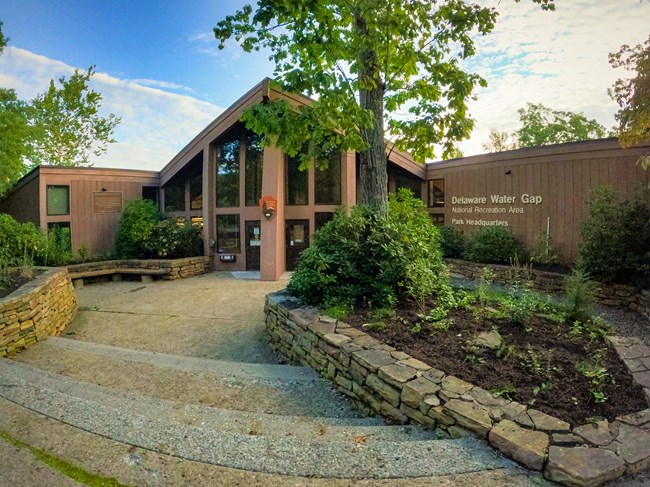 Park Headquarters
Visit our Park Headquarters for passport cancellation stamps, maps, brochures, and information.
Rangers are available during business hours to answer questions and help you plan your trip. Maps and guides are available outside the visitor center during and after business hours.
Pop-up Ranger Stations
While out and about on busy summer weekends, you can find rangers staffing information tents at popular sites throughout the park. You can grab maps, brochures, and other information from these tents.
Mailing Address
At the time of the parks creation, the official mailing address for this park was designated as 1978 River Road, Bushkill, PA, 18324. With modern mail sorting equipment, we sometimes find that mail is being returned to senders as undeliverable. Because of this, we ask that all mailings be sent to the following address as we work to correct this issue:

Delaware Water Gap National Recreation Area
P.O Box 2
Bushkill, PA 18324

We thank you for your patience as we work to resolve this issue.
 
Loading weather forecast...
Last updated: October 14, 2022