Your Safety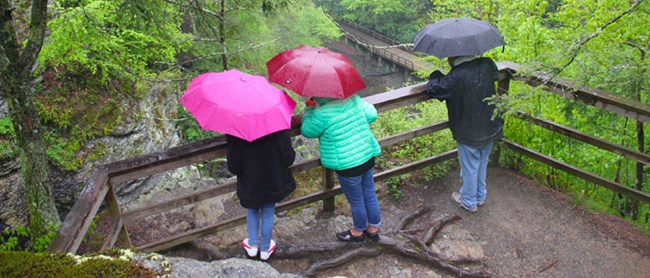 In an emergency, call 800-543-4295 for quickest response.
Calling 911, especially from a mobile phone, may significantly delay emergency response due to numerous 911 call centers in the area. The park emergency communication center is staffed 24-hours per day, seven days a week. The communication center can determine the fastest emergency response for your situation.
Hiking is a very popular activity. Hike safely for a great trip.
Boating, swimming and other water activities are popular. Make sure you are prepared to be safe on the water.
Whenever outdoors, keep an eye on changing weather conditions.
The outdoors is home to bears, snakes, and other animals. Be prepared for potential wildlife encounters.
Know how to avoid poison ivy to prevent an itchy rash.
They may be small, but ticks and mosquitoes can have a big impact. Learn how to avoid unwanted bugs.
Planning a bike ride? Be sure to bike safely.


Last updated: January 14, 2022