Liveries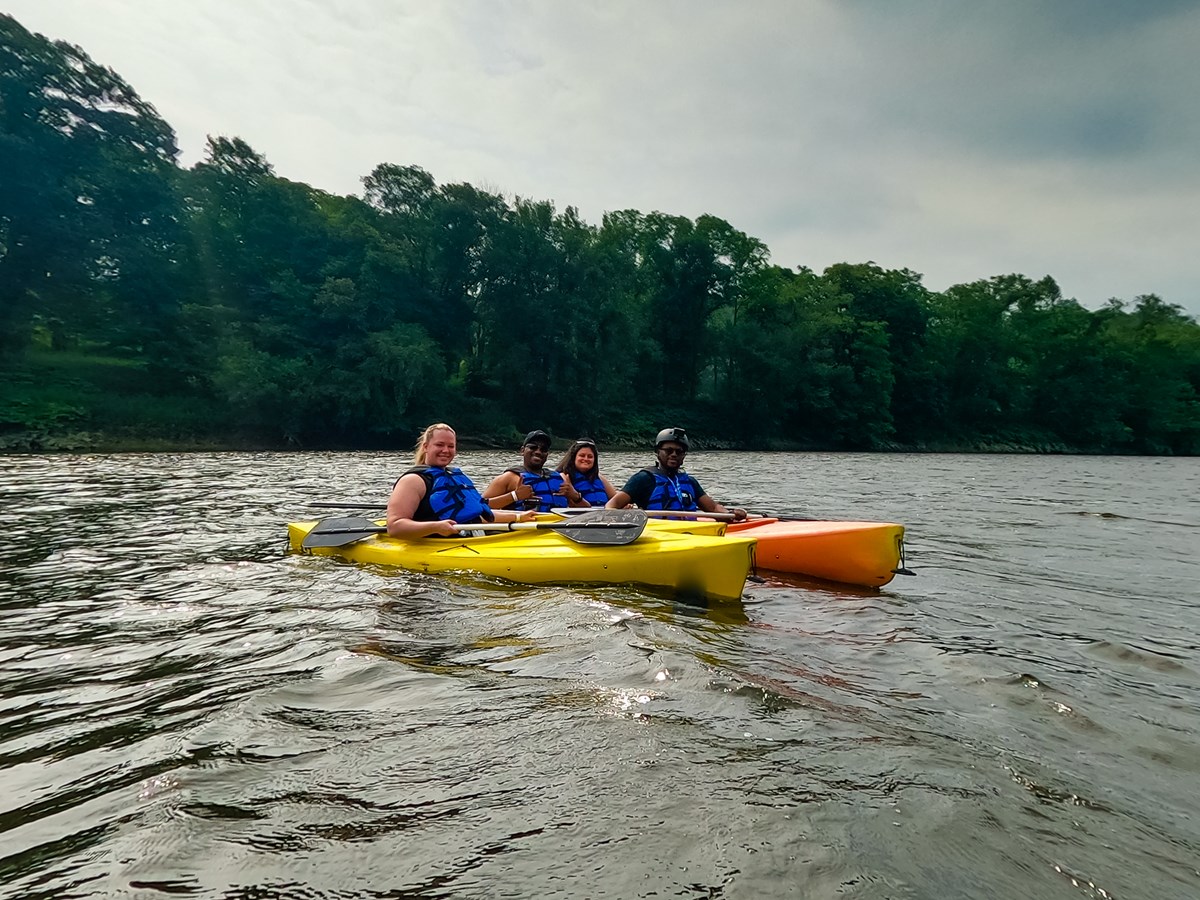 Livery Companies Operating in the Park

Do you need to rent a canoe, kayak, or paddleboard? While the park doesn't offer equipment rentals, we have companies all around us that do. These companies are called liveries. Liveries, or canoe, kayak, and paddleboard rental companies are here for you.

Some of those companies have gone the extra step to become authorized commercial use permit holders, allowed to operate within the park. These companies have agreed to follow all state, federal, and park-specific regulations about conducting safe operations within the national recreation area and on the Delaware river. This is for your safety and our commercial use permit holders understand and work hard to make sure you are safe during your visit.

These trusted commercial use permit holders allow visitors to book with confidence, knowing that safety is number one, and enjoyment is a valued and important second. These companies want to make your visit so fun that you'll want to come back every summer.

Our commercial use permit holders are expert at providing the service you expect, allowing you the comfort of knowing a good time is just a paddle away.
How does it work?

Typically, liveries that you book with will bring a canoe, kayak, or paddleboard for you to the put-in location and pick it up from your take-out location. Liveries provide everything like paddles, life jackets, and important safety briefings with the most up to date information about the river on the day of your journey. They are also sometimes your ride back to your car depending on the trip you book.

Most liveries rent canoes, kayaks, rafts, tubes, and some even rent paddleboards and bicycles. Don't forget to call to check for details, and don't be afraid to shop around for the best deal. Our commercial use permit holders are competitive and will work hard for you.

Where Can I Rent a Canoe, Kayak, or a Tube?
Below is a list of authorised commercial use permit holders allowed to operate both within the recreation area and along the Delaware river. Call around to find the river trip that is right for you and your family or friends. These companies listed are ready for your call. Have a great trip down the Delaware!
The following liveries have obtained the necessary commercial use permits to operate within the Delaware Water Gap National Recreation Area:
Authorized permit holders are listed in alphabetical order below:
Loading weather forecast...
Last updated: December 20, 2021