Pets in Parks
Are You Planning to Bring A Pet To Delaware Water Gap National Recreation Area?
Delaware Water Gap National Recreation Area is a very pet-friendly place. To learn about where your pet can go, activities they can do by following the rules of BARK and the safest ways for them to visit read through this page.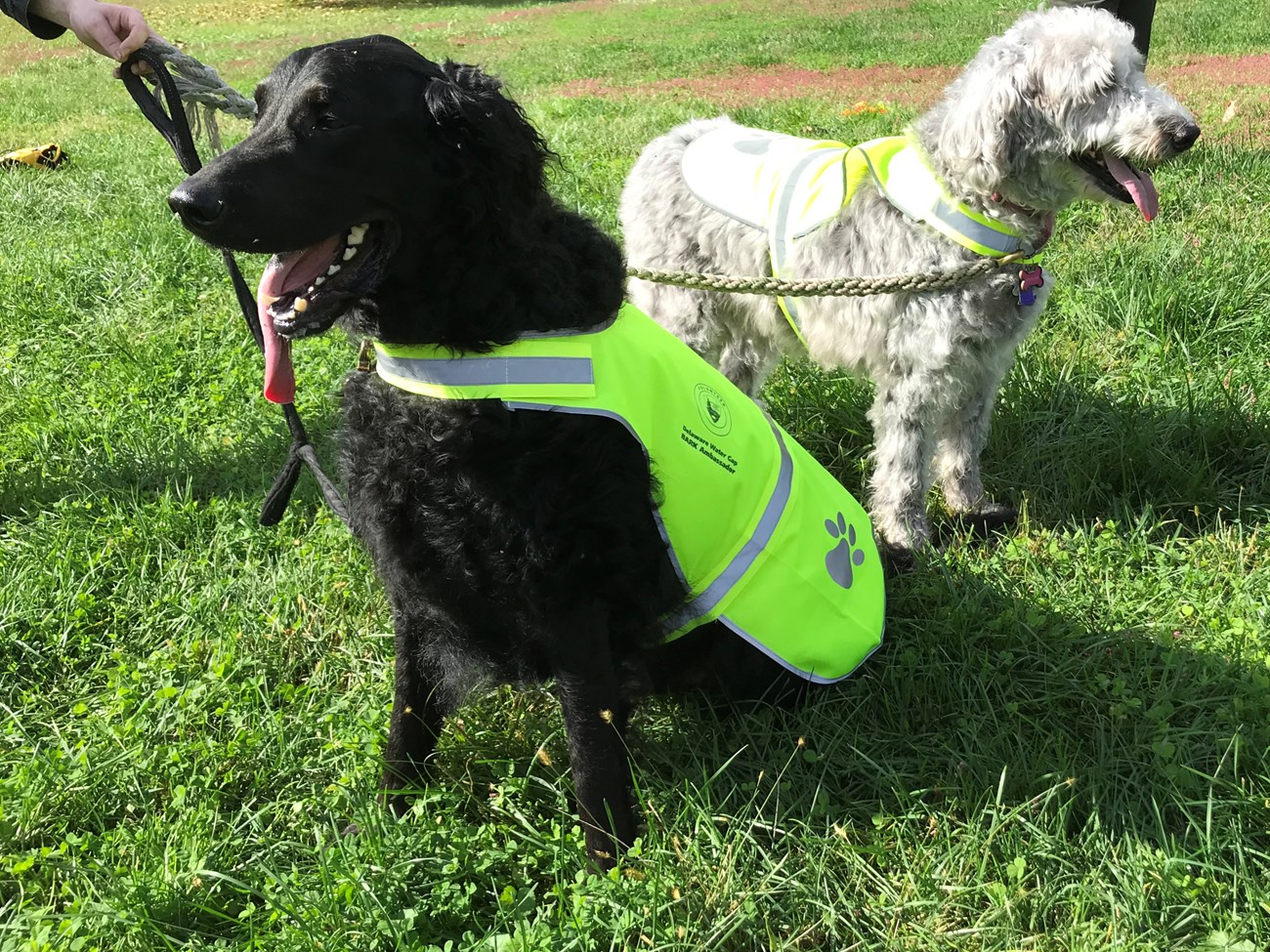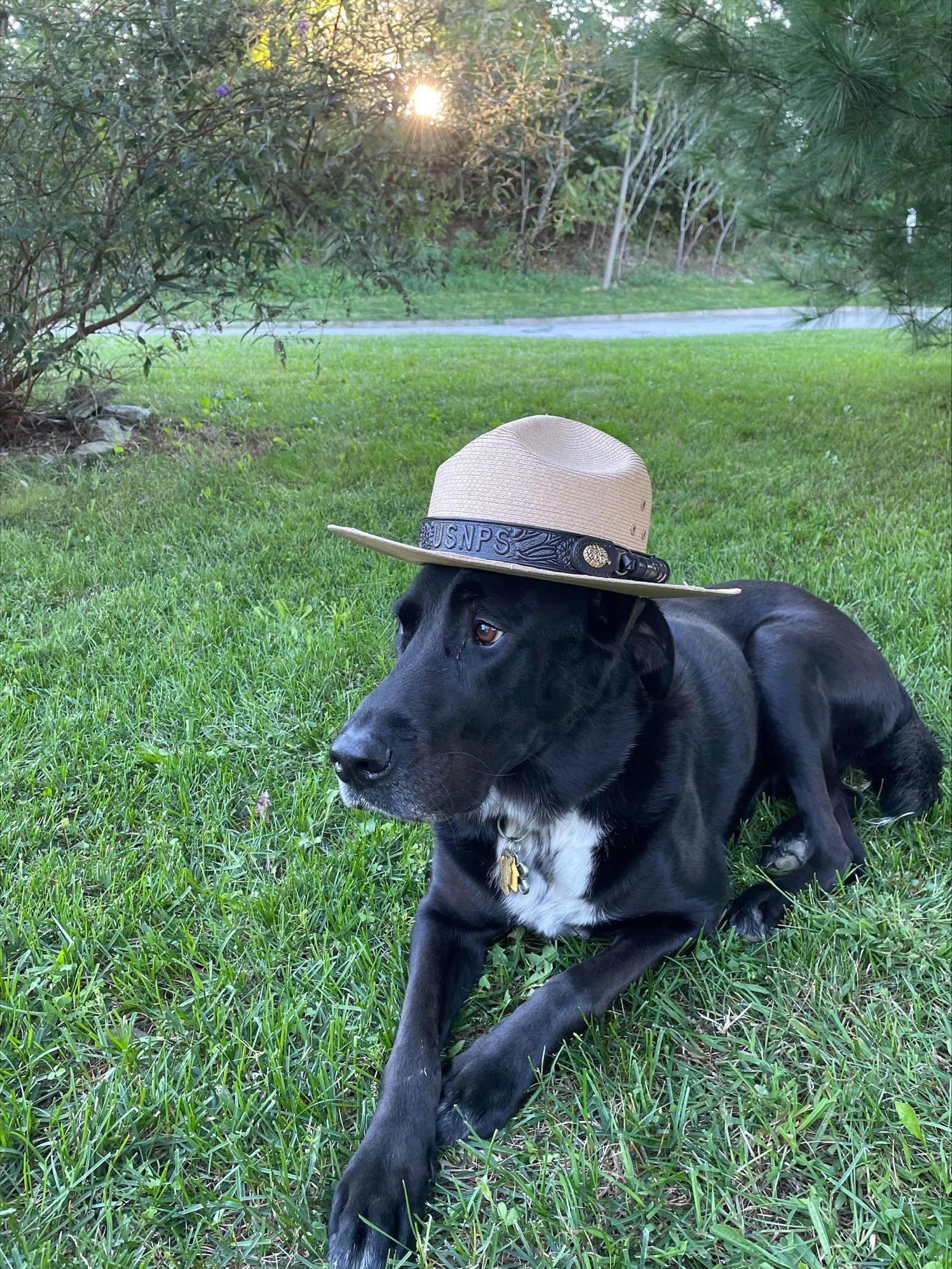 Where Your Pet Can Go:
Pets are allowed almost everywhere in the park. Delaware Water Gap National Recreation Area encompasses more than 70,000 acres and has over 150 miles of trails, many of which are pet-friendly. There are just a few exceptions. When you are making your trip, make sure to plan ahead so you and your pet can have the best day possible!

Where Your Pet Can Not Go:
In Pennsylvania: 
Raymondskill Falls Recreation Site

Dingmans Falls Visitor Center and Recreation Site, including the boardwalk trail

Smithfield Beach and Milford Beach between Memorial Day and Labor Day (Except when launching and retrieving vessels at the designated launch sites or when accessing the McDade trailhead for the purpose of utilizing the trail)

George W. Childs Park (closed until further notice)

Valley View Group Campsites
In New Jersey: 
Turtle Beach between Memorial Day and Labor Day

Kittatinny Point Picnic Area
Rivers Bend Group Campsites
Service Animals
Dogs classified as service animals are individually trained to perform a specific task that assists a person with a disability. Service dogs are legally permitted anywhere that visitors can go. Learn more about NPS requirements for service animals. Emotional support, therapy, and companion animals are not considered service animals and must abide by all pet regulations.
Dispose of Pet Waste Properly
Help keep Delaware Water Gap National Recreation Area clean by collecting and disposing of all pet waste properly. Be sure to carry pet waste off the trail and dispose of it in one of the many public waste receptacles are located throughout the park.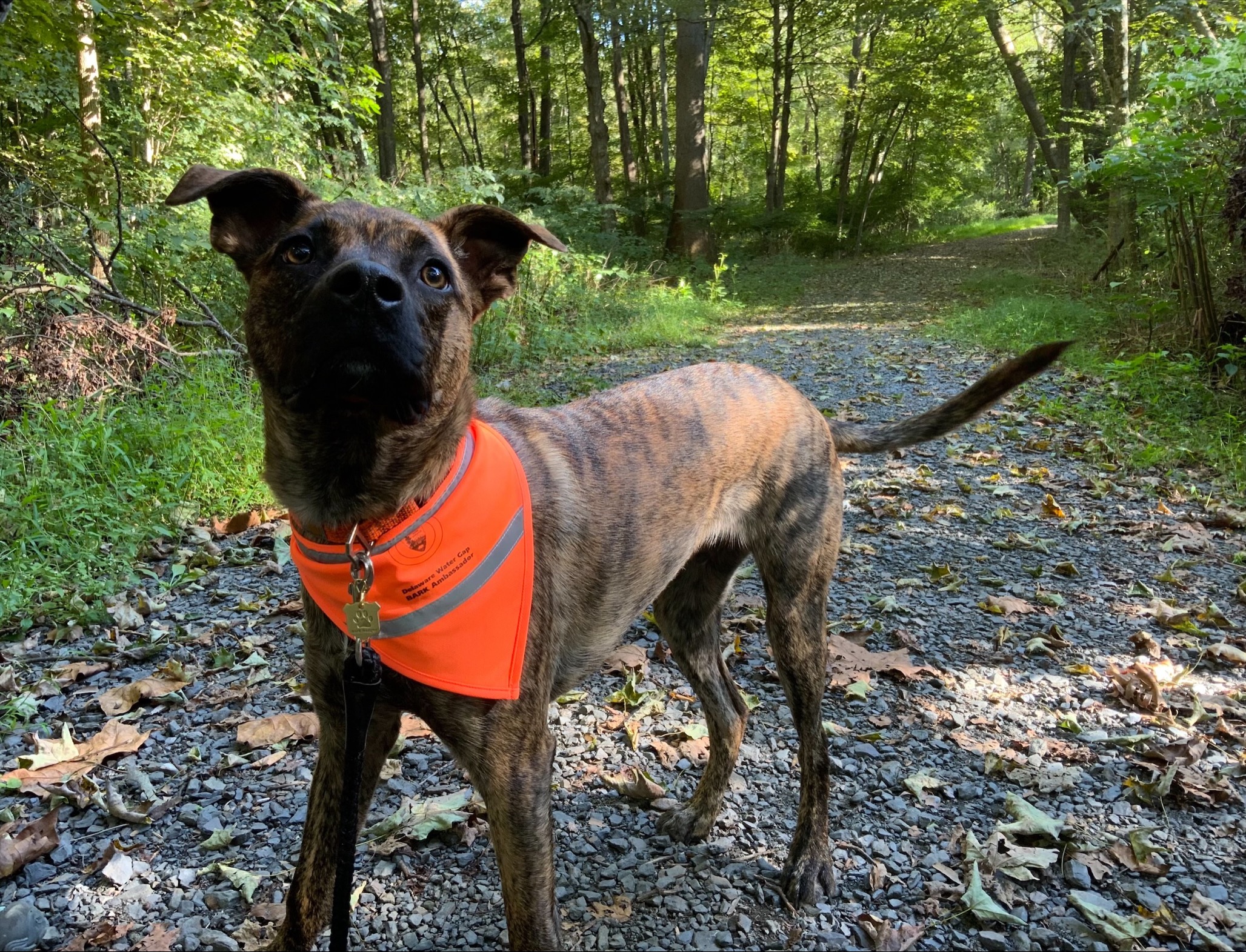 Become a BARK Ranger
While Delaware Water Gap National Recreation Area is pet-friendly, there are some rules we ask you to follow in order to keep you and your pet safe:
Bag your pet's waste

Always wear a leash
Respect wildlife

Know where you can go
Well-behaved pets who follow theses rules are invited to bring their human companions and become official Delaware Water Gap Bark Rangers. Learn more about the rules of BARK, where and how to enjoy Delaware Water Gap National Recreation Area with your pet and to earn your Bark Ranger tag, visit our BARK Ranger Page!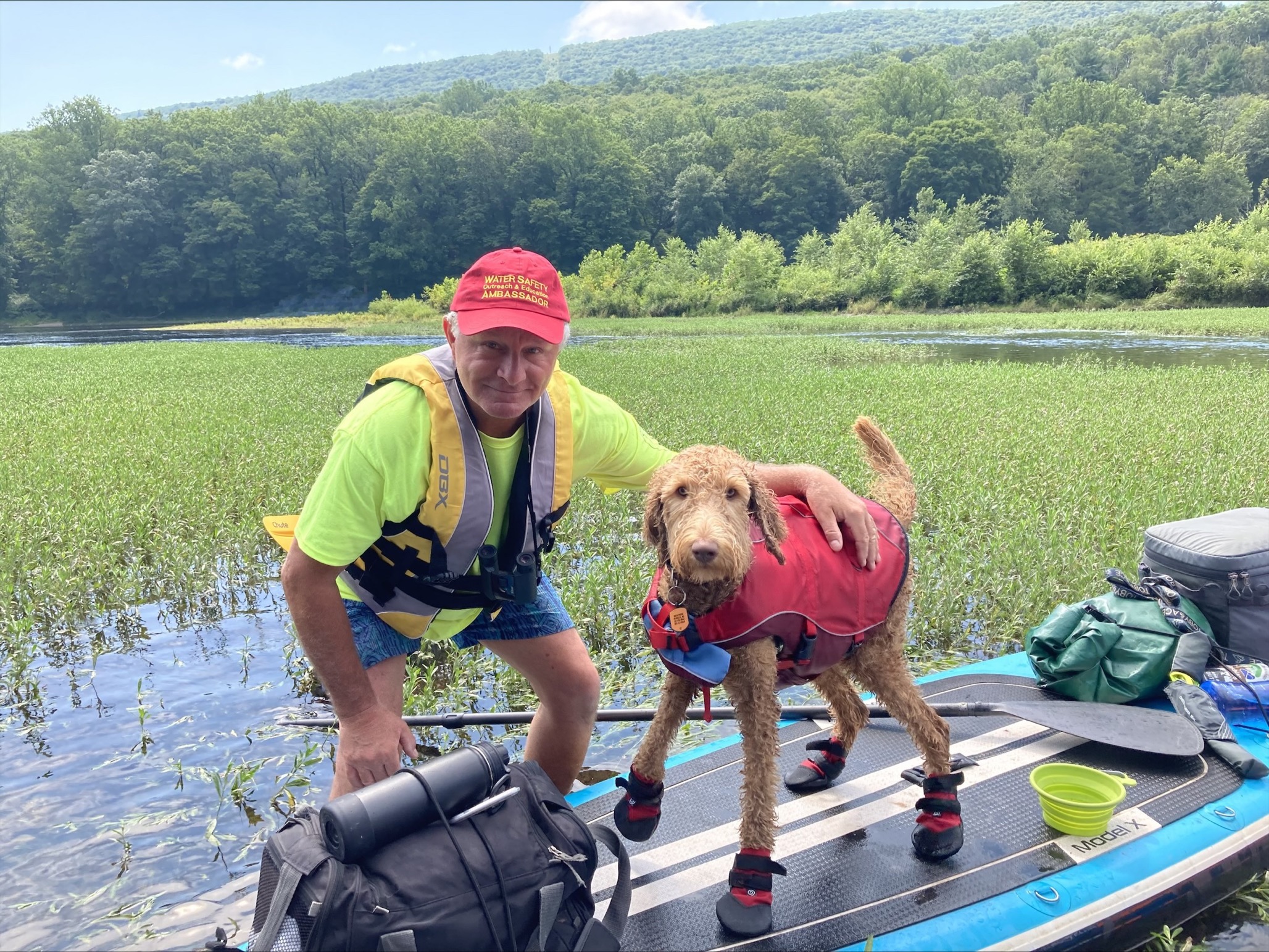 Pet Safety
Be prepared and ensure your pet can safely attend all activities on your itinerary. Pets should not be left unattended in a vehicle, especially during the summer. High temperatures in a car can be a serious threat to pets. Instead, consider leaving them at home or bringing them to the park on cooler days.
Is something hot to the touch? Then its too hot for paws! The summer heat can be dangerous for a pet's paws. Avoid walking your pet in the heat of the day. Follow the five-second rule: place the back of your hand on the pavement: if you cannot hold it for five seconds, it's too hot to walk your pet.
Know where you can get your pet water while visiting the park. If you are hungry or thirsty while you are exploring, your pet probably is too. Always carry extra food and water for you both.
Ticks are prevalent in Delaware Water Gap, and are especially active late spring to early fall. Check yourself and your pet thoroughly after a visit to prevent ticks from latching on to you or your pet.
Hunting is allowed in the park. Always remember to be aware of your surroundings, dates for hunting seasons, and get your pet the proper safety gear.
If you're taking your pet on the river, make sure you have a properly fitting life jacket for them. It is highly recommended that they wear one so that your pet can stay safe while boating with you.
Remember, you are taking your pet into a different environment and you are responsible for their safety. Have you considered your pet in all of your preparations? With a little planning, you and your pet can have an enjoyable and memorable trip to Delaware Water Gap National Recreation Area.


Last updated: September 28, 2023