Park Newspaper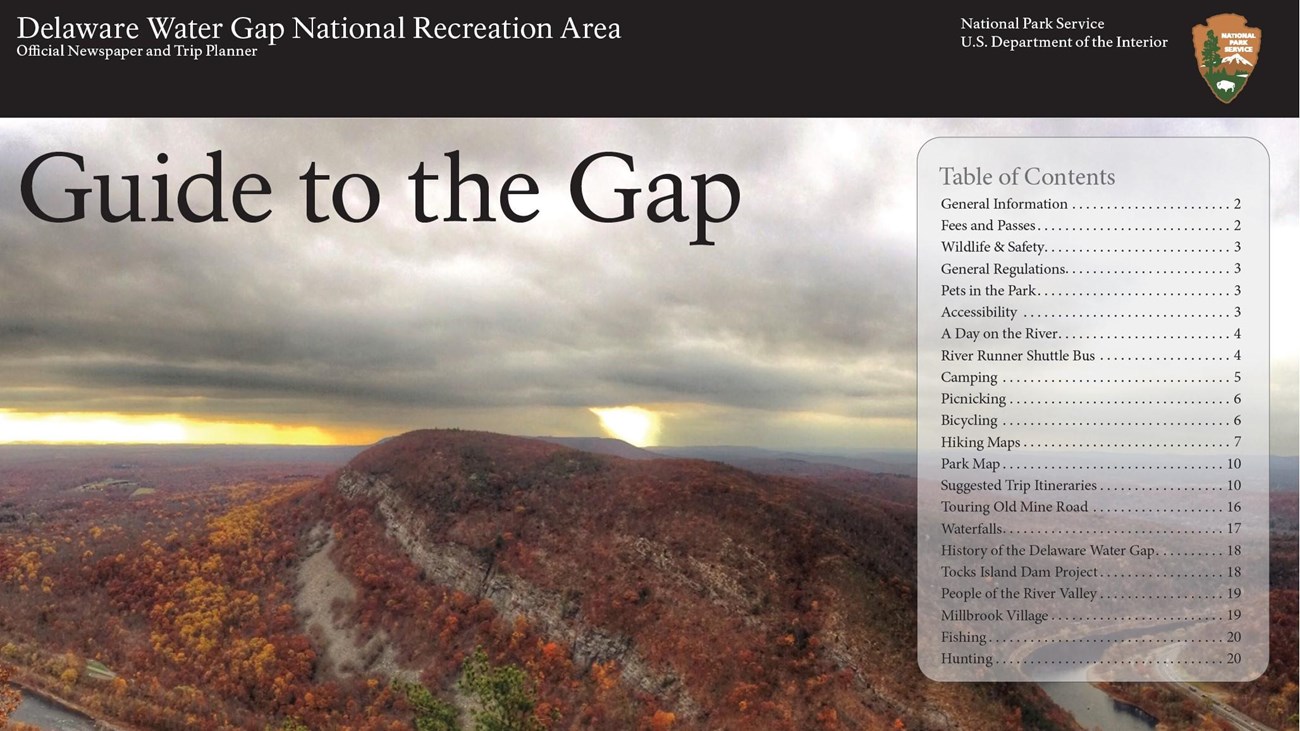 Our Park Newspaper
Plan with our park newspaper to ensure you have the safest and most fun trip possible.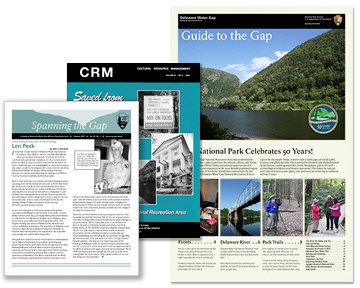 Important Notes
The Guide to the Gap, our park newspaper, provides basic information to help you plan your trip. There are maps of all hiking trails within the park, as well as information on swimming, camping, picnicing, hunting, and fishing.

The guide has schedules for the free summer shuttles, road maps, and a historic driving tour of Old Mine Road in New Jersey.

Before you visit, please visit the Current Conditions page for road and area closures.

You can pick up a hard copy of the Guide to the Gap at our Park Headquarters location.
Note:

This web version is the most up-to-date Guide to the Gap. Printed versions differ slightly.

If you would like a copy of the print version of our park newspaper mailed to you for free, please contact us at 570-426-2452, or send us a note to the park mailing address below:

Delaware Water Gap National Recreation Area
Attn: Interpretation Division
P.O. Box 2
Bushkill, PA 18324


Last updated: November 16, 2022