Places To Go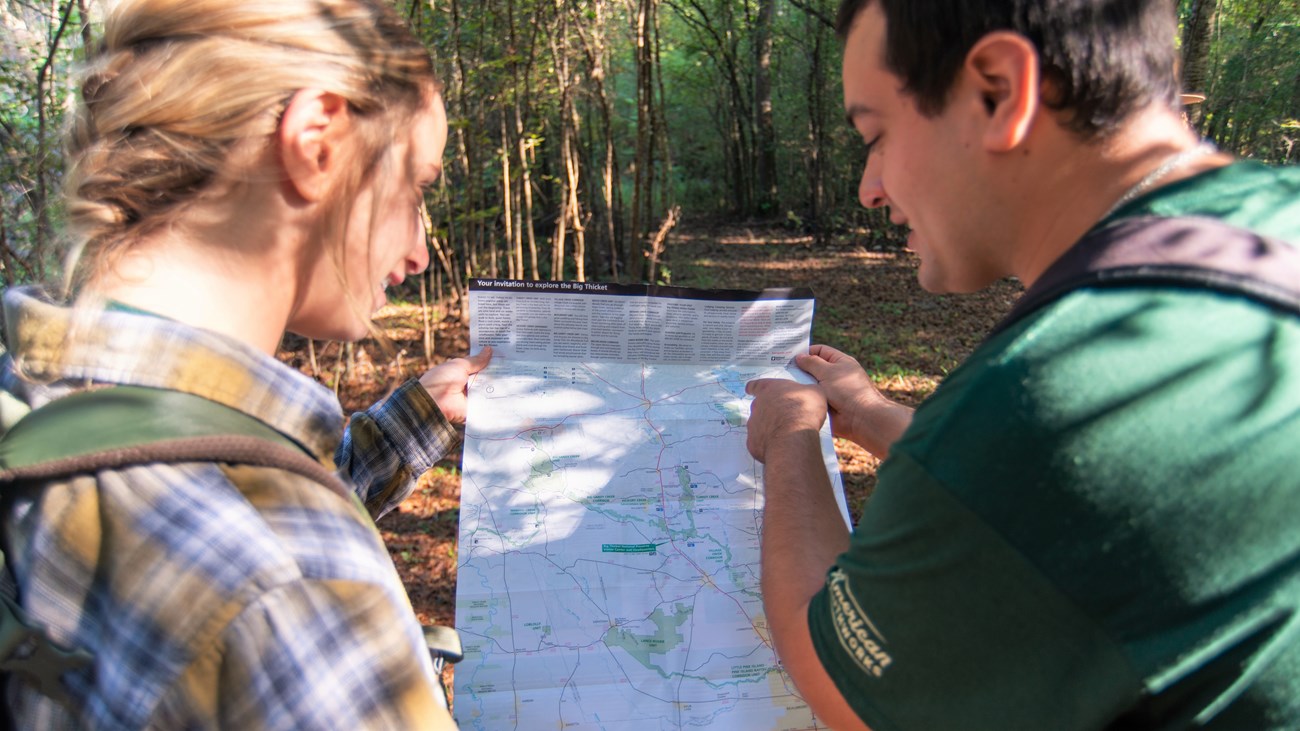 Many Places, One Preserve
With over 113,000 acres of public land, Big Thicket National Preserve is yours to enjoy and explore. We invite you to experience the preserve's special places.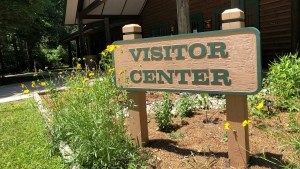 Visitor Center
Any trip to Big Thicket National Preserve should start at the visitor center. Centrally located in the Big Thicket region, it has information, maps, exhibits, a film, and much more. Park rangers there will answer your questions and can recommend things to see and do in the preserve.
Units of the National Preserve
Unlike most national parks, the preserve is composed of 15 separate sections of parkland called units. These units range in size from 552 to 24,828 acres and are spread over seven southeast Texas counties. A look at the park map will help you locate each unit.

Developed units offer hiking trails, restrooms, picnic areas, and other facilities. Some offer backcountry camping.

Primitive units don't have any hiking trails or facilities, and can be challenging to access. Waterway corridor units can be considered primitive but they offer recreation on the water. Some primitive units offer backcountry camping.

Visit the page for each unit to learn more about what to see and do there:

Ranger Recommendations
Visiting the Big Thicket for the first time?
Check out the Kirby Nature Trail in the Turkey Creek Unit. It's near the visitor center and gives hikers the chance to experience a variety of Big Thicket environments, such as a baygall and cypress slough.
Enjoy different forms of outdoor recreation?
Try the Big Sandy Creek Unit. You can hike, bike, horseback ride, camp, hunt, fish, and more in this part of the preserve.
Want to see carnivorous plants?
The Pitcher Plant Trail in the Turkey Creek Unit and the Sundew Trail in the Hickory Creek Savannah Unit are your best bets.
Looking to paddle a kayak or canoe?
Visit the Beaumont Unit or one of the waterway corridor units.
Visit our THINGS TO DO page for more information on outdoor recreation in the Big Thicket.
Last updated: February 18, 2022