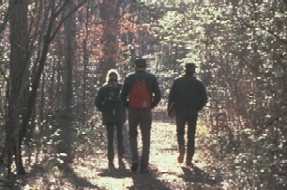 Hiking
Approximately 40 miles of hiking trails wind through Big Thicket National Preserve, allowing hikers to observe many different ecosystems. Trails range from a 0.3-mile boardwalk loop to 15 miles.
List of hiking trails in Big Thicket National Preserve
There are no developed campgrounds or campsites in the Preserve, but primitive camping is allowed in many areas. The visitor center issues free camping permits.
Over 200 miles of waterways in the Big Thicket provide many paddling options for canoeists and kayakers, ranging from just a few hours to several days. The preserve includes two Texas State Paddling Trails: the 21-mile Village Creek Paddling Trail and the 5-mile Cooks Lake Paddling Trail. Local outfitters can provide equipment and shuttle services.
Bird-watching
Big Thicket National Preserve lies in the path of 2 major migratory bird flyways. Bird migration peaks between March and early May. Approximately 185 bird species either live in the Preserve or migrate through it. The Sundew Trail tends to be a good place to see nutchatches, woodpeckers, and other bird species. The visitor center sells a checklist of birds found in the preserve.
Hunting is allowed in seven designated areas of the Preserve during the fall hunting season. Hunters must have a valid State of Texas hunting license to obtain a free hunting permit from the preserve visitor center. The preserve will begin issuing hunting permits for the 2017/2018 season on Sept 1.