Beaumont Unit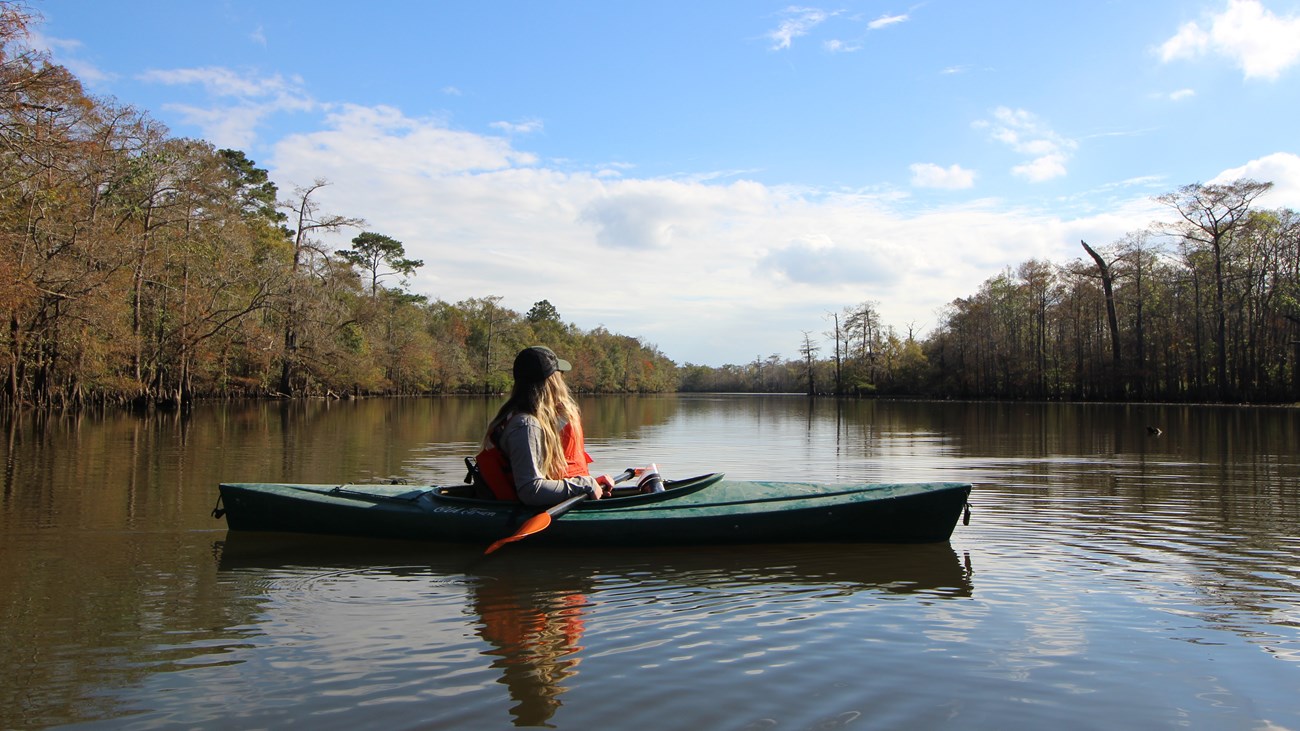 14,344 acres
Hardin, Jefferson, and Orange Counties
Opportunities
Paddling
Boating
Birdwatching
Fishing
Backcountry camping (March-September)
Hunting (October-February)
Picnic areas
Overview
Would you expect to find a wild piece of nature next to a major city? This unit of Big Thicket National Preserve is adjacent to the city of Beaumont. Explore a low-lying expanse of dense forest along the Neches River. Paddle through a slow-moving bayou under a canopy of cypress and tupelo to reach oxbow lakes deep in the woods.

The Beaumont Unit does not have hiking trails. As with most of the preserve, hikers are welcome to explore off-trail.

Backcountry camping is allowed in the Beaumont Unit during spring and summer. In fall and winter, hunting is permitted in certain areas. Both activities require a free permit from the visitor center in Kountze.
Ecology
The Neches River and its occasional floods play an important role in this unit's ecosystem. A saltwater barrier separates the river's freshwater from the brackish (salty) water coming up the river from the Gulf of Mexico. The wetlands along the Neches River and Pine Island Bayou provide habitat for a number of birds.

Plant communities found here include floodplain and cypress slough. Look for bald cypress and accompanying cypress knees along the slow-moving waterways.
Day-Use Areas
Several day-use areas provide access to the Beaumont Unit. Enjoy a variety of activities here, including paddling, fishing, birdwatching, boating, and more.
Paddling Trails
The Beaumont Unit features two Texas Paddling Trails:
Cooks Lake to Scatterman Paddling Trail (4.8-mile loop)
Collier's Ferry to Lake Bayou Paddling Trail (7 miles roundtrip)
Location
The Beaumont Unit is northeast of the city of Beaumont, generally along the Neches River corridor. Many roads enter the unit from Beaumont and its surrounding communities. See the park map for more information.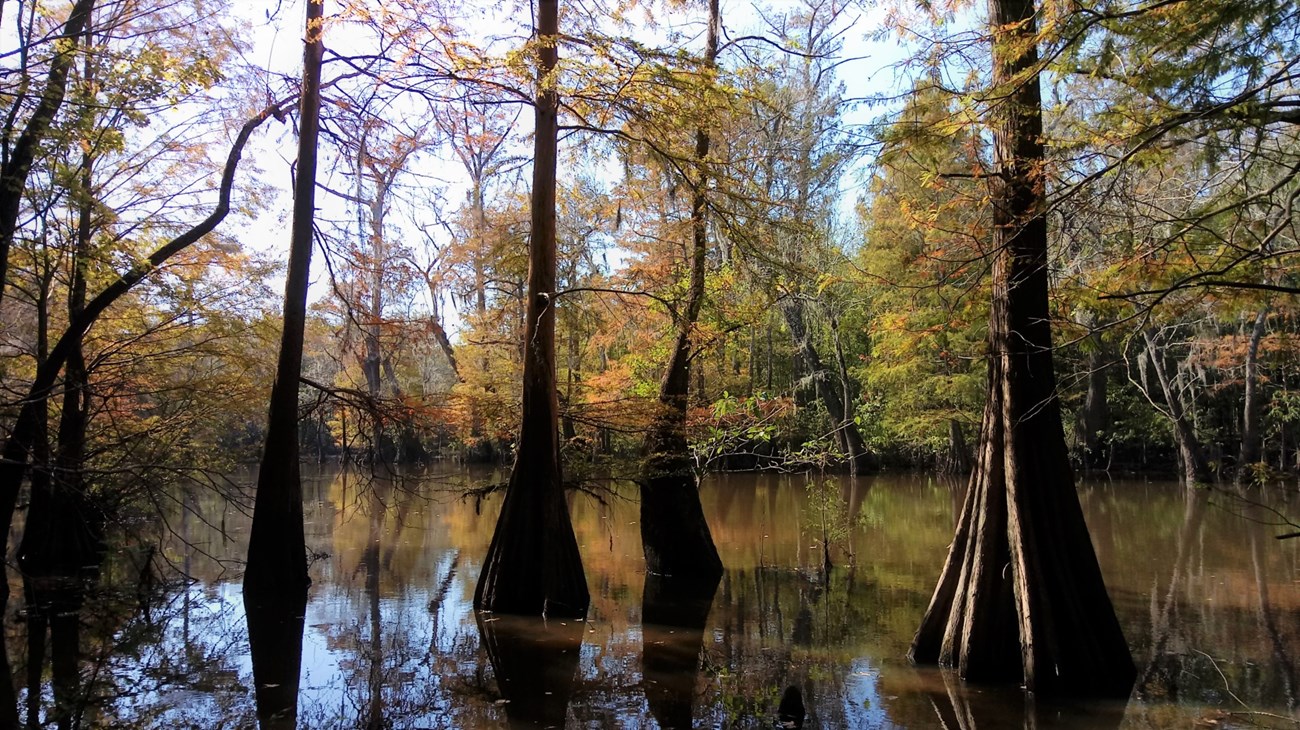 Last updated: August 22, 2021