The nation commemorated the 100th anniversary of the 19th Amendment of the US Constitution on August 26, 2020. The National Park Service invites everyone to look beyond the 19th Amendment by exploring its complex history and continuing legacy throughout American history. Find ways 19 ways (plus one to make 20 for 2020!) to participate in the national celebration and check them off as you go.
The 19th Amendment

Learn more about the history of the 19th Amendment through articles, education tools, timelines, maps, and more.

Looking Beyond the 19th Amendment

Certification of the 19th Amendment was a benchmark moment for American democracy and an important milestone in women's equality.

Recreate Responsibly

If you're heading to a park, find tips to protect America's treasures while looking out for each other's health and safety.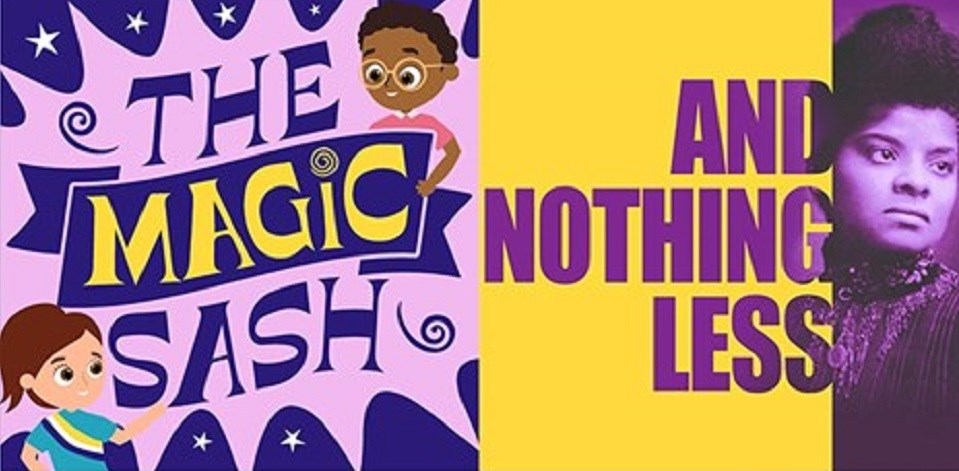 ☐ 1 Listen to New Podcasts...And More
Check out two 19th Amendment podcast series discussing what it was like before women could fully participate in their own democracy and vote. Made in partnership with the Women's Suffrage Centennial Commission and public media organization PRX, the two series recount the fight for women's suffrage through great storytelling for kids in The Magic Sash and for teens and adults in And Nothing Less. As a bonus, each podcast series includes materials developed by the NPS: a set of lesson plans for The Magic Sash and a listeners companion for And Nothing Less.
☐ 2 Rally "Forward Into Light"
On August 26, 2020, the Women's Suffrage Centennial Commission led a nationwide social media event to celebrate the 100th anniversary. Buildings and landmarks across the country, including in a few national parks, lit up in purple and gold based on a popular rallying cry for the women's suffrage movement. Organizations and individuals were also invited to post purple and gold-filtered images on social media. Find the images on social media using #NPS19th and #ForwardIntoLight or view an online gallery to find many of the photos posted by national parks.
☐ 3 Take a Crash Course
Brush up on your 19th Amendment history and its impact on American history with a quick overview from the first Women's Rights Convention to the Voting Rights Act of 1965. Follow along with state-by-state ratification of the 19th Amendment from first few states to ratify the amendment to Tennessee's deciding vote on August 18, 1920 and the amendment's certification on August 26, 1920.
☐ 4 Watch "Suffrage in Sixty Seconds"
Join park rangers at Belmont-Paul Women's Equality National Monument for a series of one-minute videos that highlight people who made woman suffrage a reality—including those women who continued the fight for full enfranchisement beyond 1920.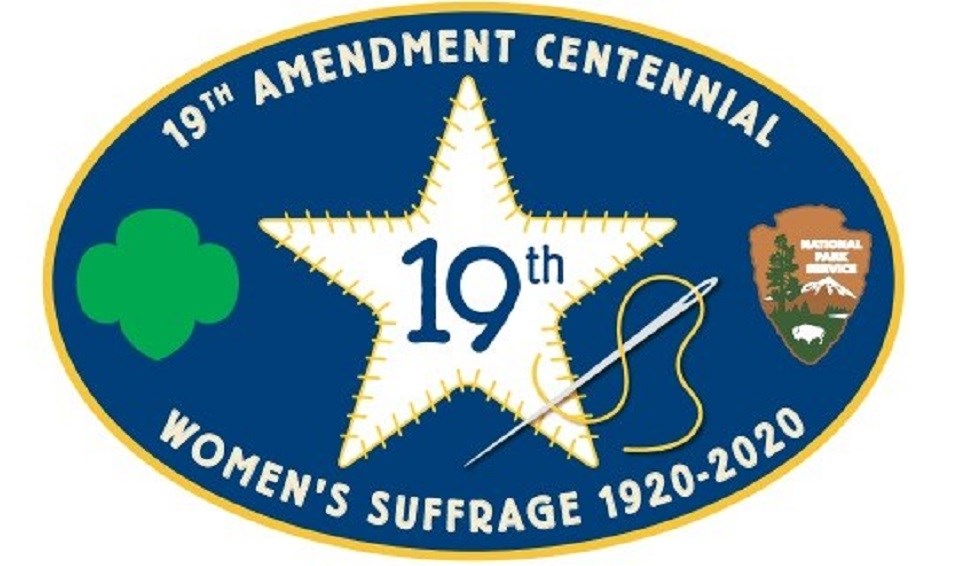 ☐ 5 Earn a Girl Scout Patch
The Girl Scout Ranger 19th Amendment Program encourages Girl Scouts to explore the history of women's suffrage, the 19th Amendment, and the importance of participating in our nation's civic conversations. Check with your Girl Scout troop and a national park of interest to get started! Please note—this program ends on March 31, 2021.
☐ 6 Pick a Park to Explore
Find a park to learn more about women's history in person or virtually, including many places connected to the story of the 19th Amendment and women's suffrage, such as Women's Rights National Historical Park and Belmont-Paul Women's Equality National Monument. Be sure to plan your visit ahead of time and follow tips to recreate responsibly for a safe visit.
☐ 7 Attend a Program
Join in-person and virtual events hosted by the National Park Service and our partners that tell the story of the 19th Amendment and stories of people who continued to advance civil liberties. Women's Rights National Historical Park, which was the location of the first Women's Rights Convention, is hosting a virtual Equality Weekend on August 22-23. Check the calendar for more events at national parks about women's history and civil rights throughout the year.
☐ 8 Have a Conversation
Talk with influential women in your family or life that have lived history to share their journeys and reflect on opportunities for women to participate in civic engagement throughout generations. Maybe even create an oral or written history, photo album, or social media posts to share or to inspire others to have their own conversations.

☐ 9 Track Social Media
Follow National Park Service parks, programs, and partners on social media to learn or join conversations about the 19th Amendment centennial. Share your own stories or inspiration about the 19th Amendment and its legacy, such as histories, memories, or personal reflections using #NPS19th, #BeyondThe19th and #FindYourPark / #EncuentraTuParque.
☐ 10 March Like a Suffragist
Supporters of women's suffrage historically used marches to unite and bring attention to their cause. As you #RecreateResponsibly, do your own personal march as you walk or hike through your neighborhood or in a park. Feel the strength of equality and democracy with every footstep! For an added challenge, see if you walk past places in your neighborhood connected with women's history that are on the National Register of Historic Places.
☐ 11 Get Artsy
Take artistic inspiration from history. Create original artwork based on themes of women suffrage. Find online kids-oriented activities for to learn about the 19th Amendment through art projects that also teach history. Share your artwork on social media to inspire others using #NPS19th, #BeyondThe19th and #FindYourPark / #EncuentraTuParque.
☐ 12 Be a Junior Ranger
"Explore, learn, and protect" places and stories about women's history and the 19th Amendment by becoming a Junior Ranger! Many parks have Junior Ranger activities about women's role in civic engagement.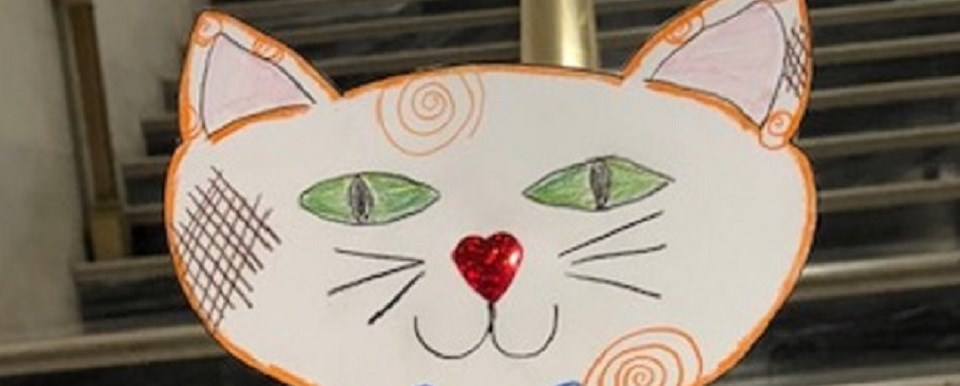 ☐ 13 Make the PURR-fect Suffrage Cat!
In 1916, Nell Richardson and Alice Burke took a long road trip to advocate for women's suffrage, and they adopted a kitten along the way. This cat became the unofficial mascot for the movement. Decorate your own Suffrage Cat and share it on social media using #NPS19th and #FindYourPark / #EncuentraTuParque to inspire your family and friends to color their own cat.
☐ 14 Virtually Explore Where Women Made History
Looking for adventure but unable to visit in person? Take virtual trips around the country with Discover Our Shared Heritage travel itineraries to explore historic places associated with ordinary and extraordinary American women.
☐ 15 Teach It
Find lesson plans in the Educators Portal for students of all ages to use for online and at-home learning about American women and their fight for the right to vote. Start with lesson plans about the 19th Amendment to engage children and young adults in conversations or explore Teaching with Historic Places lesson plans about women's history featuring historic sites.
☐ 16 Look for Landmarks
You can learn about women's history and civic engagement at many of the almost 2,600 National Historic Landmarks in communities across the country. These historic places preserve American history and heritage. The Hermitage Hotel in Nashville, Tennessee, one of the newest landmarks, served as the headquarters for the women's suffragist movement to win the state's ratification vote.


Left image
Credit: NPSART-Gilbert B. Cohen, artist HFC/ARM#GR-0002-6, -7
Right image
Credit: NPS / Michael Liang