19th Amendment
Women in America first collectively organized in 1848 at the First Women's Rights Convention in Seneca Falls, NY to fight for suffrage (or voting rights). Organized by Elizabeth Cady Stanton and Lucretia Mott, the convention sparked the women's suffrage movement. Not everyone followed the same path in fighting for women's equal access to the vote, and the history of the suffrage movement is one of disagreements as well as cooperation.
While women were not always united in their goals, and the fight for women's suffrage was complex and interwoven with issues of civil and political rights for all Americans, the efforts of women like Ida B. Wells and Alice Paul led to the passage of the 19th Amendment. Signed into law on August 26, 1920, the passage of the 19th Amendment was the result of decades of work by tens of thousands across the country who worked for change.
Use this site to discover some of the stories of women and men who fought for women's suffrage rights. You'll also find resources for children and adults, including essays on suffrage, storymaps, and lesson plans.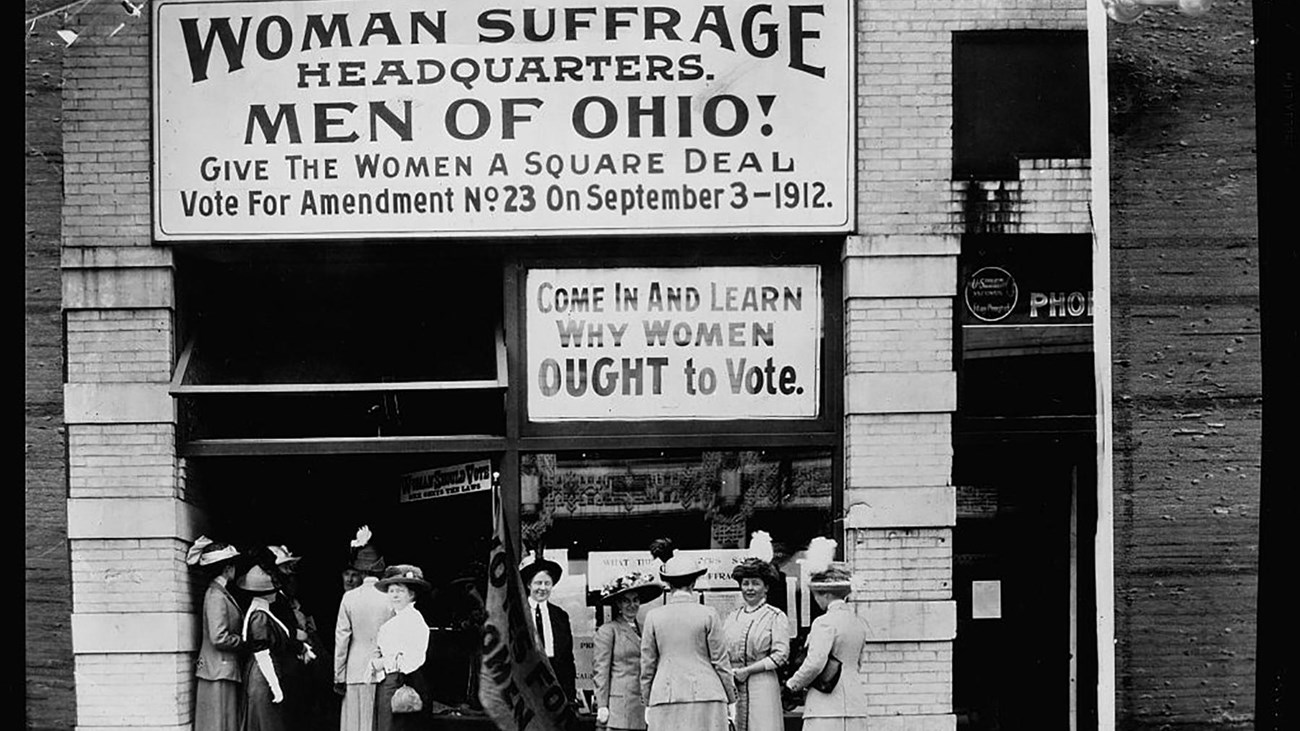 Women's Access to the Vote Across the US
This series of 14 articles gives a comprehensive history of woman suffrage and the 19th Amendment across America.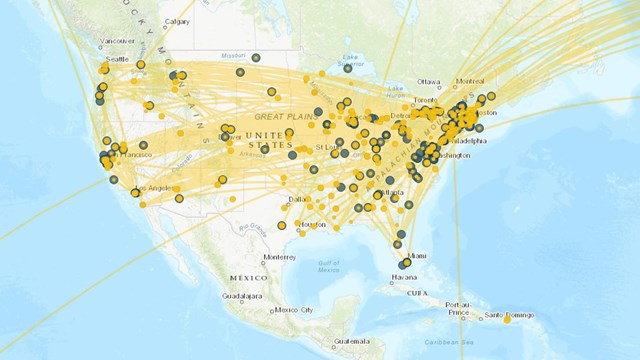 Explore Suffrage Stories and Connections
Use this crowd-sourced tool to view connections between suffrage activists, explore associated historic sites, and read archival documents.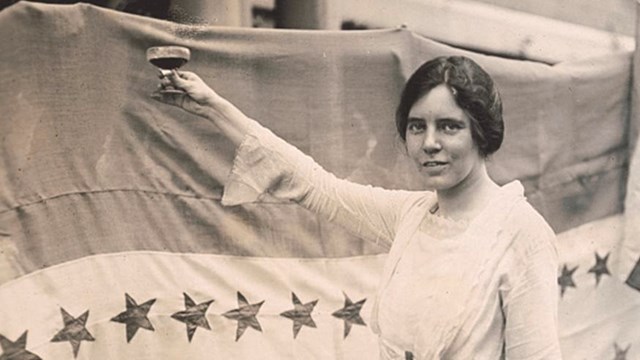 Suffrage in 60 Seconds
These 1-minute videos highlight suffrage subjects and heroes who made woman suffrage a reality—in 1920 and beyond.
19th Amendment Podcasts
A journey back in time... join Lottie and Isaiah two very modern 5th graders, as they meet heroes of the movement for women's right to vote.

Throughout the fight for women's right to vote, generations of diverse activists demanded full access to the ballot box. Meet them here.

Susan B. Anthony and Frederick Douglass. Great allies? Yes. And at times, great adversaries.
Readings, Resources, and More
More 19th Amendment Resources!
Last updated: July 15, 2022