Things To Do
There are many outdoor and indoor activities in which visitors may participate during their trip to Point Reyes. We recommend that visitors stop by the Bear Valley Visitor Center as they enter the National Seashore in order to get better oriented to the park, to find out what activities are available during their stay, and to find out about road, trail and other closures.
Visitors interested in learning more about the human and natural history of the Point Reyes area can participate in free Ranger-Led Programs or Science Lectures. The Point Reyes National Seashore Association and the Miwok Archeological Preserve of Marin also provide guided tours and classes within the National Seashore.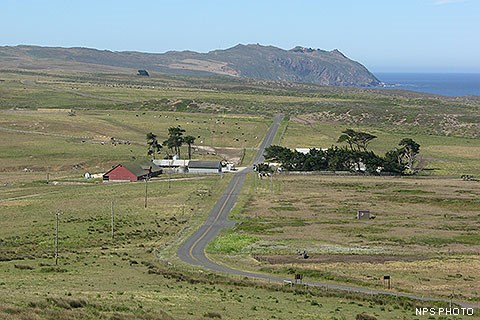 Leisurely drives wind their way over Inverness Ridge and through the pastoral lands to beaches, to the historic lighthouse, and to wildlife viewing areas, such as the tule elk range on Tomales Point or the Elephant Seal Overlook near Chimney Rock. Birding is exceptional throughout the seashore, especially during fall and spring migrations. The Point Reyes headlands and park beaches are excellent places to view the annual gray whale migration, which is best from January through April. Many visitors enjoy picnicking at beaches or at some beautiful vista along the park's trails. About 240 kilometers (150 miles) of trail beckon hikers, mountain bikers, and horse riders to explore the backcountry. (NOTE: Some restrictions apply to trail usage by bikers and horses, so please pick up free park maps with specific trails marked at a visitor center.)
Many first-time visitors arrive at Point Reyes National Seashore thinking that they can see everything here within a few hours, or at most in a day. Those who have visited Point Reyes have realized that to really explore Point Reyes requires much more than a day, and some who have visited frequently for years still discover something new with each visit. Please check out our Trip Itineraries page for some ideas on what to do during your first visit. But you don't need to feel limited to what is described there. Feel free to explore this Plan Your Visit section for other possibilities, and then come explore Point Reyes.
Please, Leave No Trace. Take only pictures, leave only footprints. Learn how to enjoy your park while leaving it in as good as, if not better, condition as you found it.
Point Reyes National Seashore also has a very active volunteer program. Volunteers are a vital part of protecting and preserving Point Reyes. Over the last few years, volunteers have invested over 50,000 hours removing nonnative plant species, monitoring wildlife, providing information to visitors, working at the Morgan Horse Ranch, protecting the resources, and maintaining the trails. There are many opportunities for someone interested in volunteering their time to help the park.


Last updated: November 14, 2019