Ranger Programs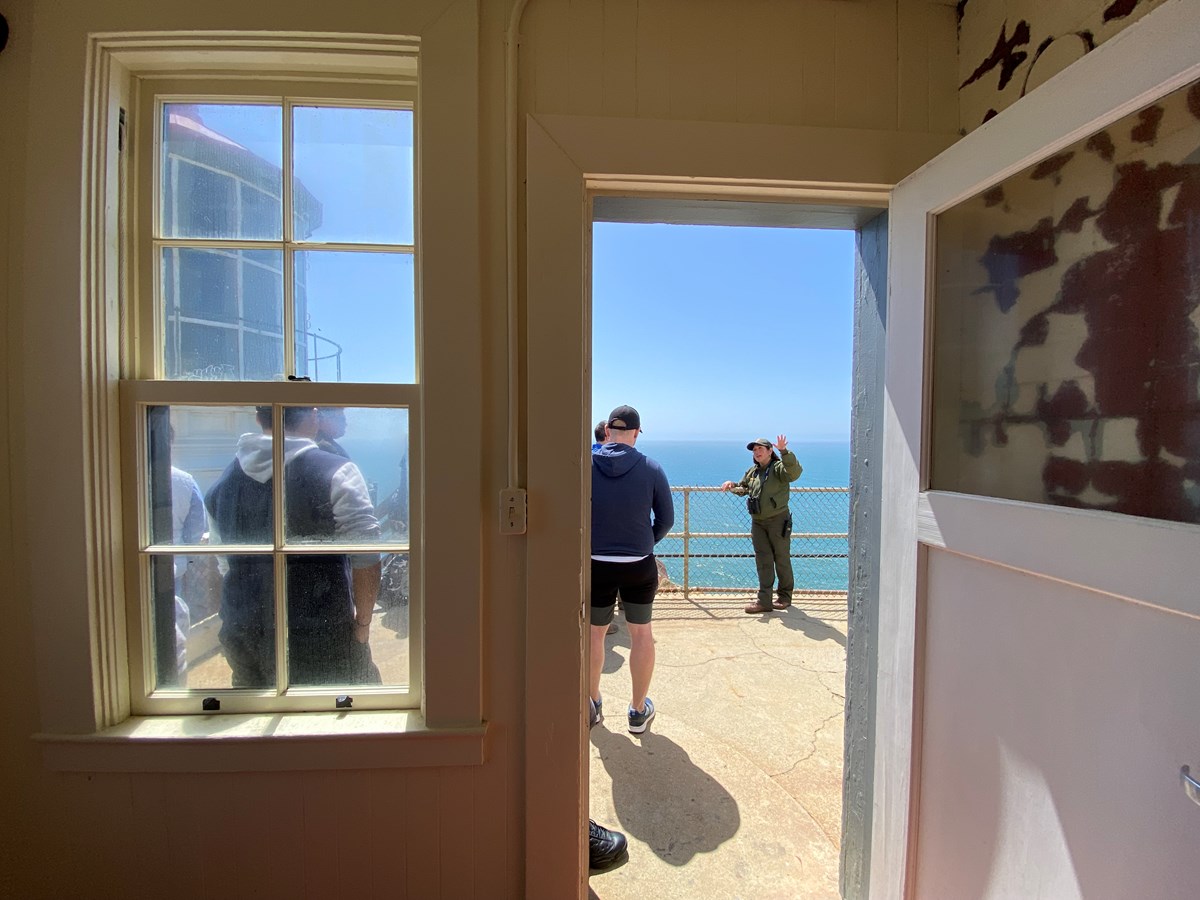 Ranger programs provide the opportunity for visitors to learn more about the natural and cultural wonders of Point Reyes National Seashore. Discover history hidden in plain sight, explore new horizons on a guided hike, or plan your visit around one of our special events. Browse the Park Calendar below to find the perfect program for you!

Some programs allow you to "drop-in" for your chosen duration as you travel through the park, while others require showing up at a designated start time. Click "View Details" under each calendar listing for more information regarding location, times, and if a reservation is required.
Regularly Scheduled Programming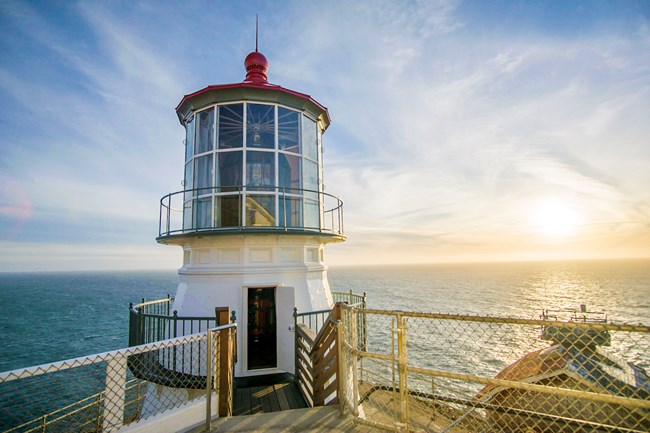 A Look into the Lens
Get an up-close look at the intricate clockwork and enormous first order Fresnel lens housed inside the historic Point Reyes Lighthouse. During this program, a park ranger is on site to explain how the lighthouse works and what life was like for the many keepers who made their living there. Access to the lighthouse requires a strenuous walk down and back up 313 stairs, roughly equivalent to climbing a 30-story building. The stairs close when weather is hazardous, or the winds are above 40 mph (64 kmph).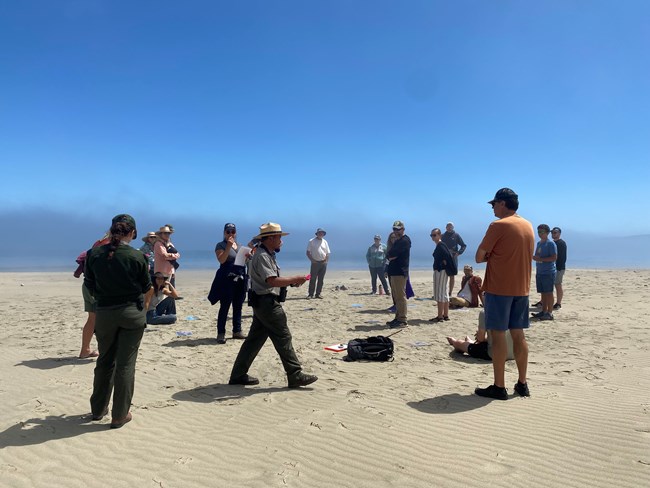 Drakes Beach Discovery Hike
Join a ranger on a one-hour guided walk along Drakes Beach. While program content can vary by ranger, topics may include natural and human history, wildlife, or geology—you never know what secrets and surprises Drakes Beach can reveal on any given day!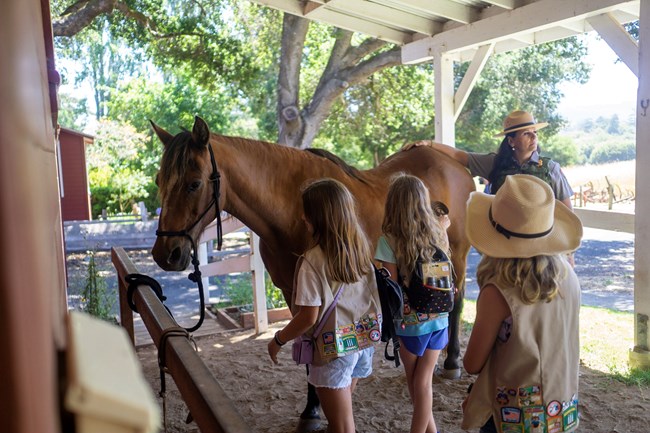 Morgan Horse Ranch Open House
Drop by the historic Morgan Horse Ranch to meet the Morgan Horses that call Point Reyes home and participate in a variety of ranch activities such as grooming, roping, leatherworking, and horseshoes! Rangers and ranch volunteers are often on hand to demonstrate riding and ground-training techniques. While the ranch buildings are open to visit every day, this monthly open house is the best opportunity to get up close and personal with the park's most lovable employees, the Morgan Horses!
Rangers are often able to accommodate special program requests for groups visiting the park, depending on staffing availability. Please call 415-464-5100 or contact us for more information; advanced notice is appreciated and increases the likelihood rangers will be able to accommodate your request.

Browse the Park Calendar for the most up-to-date listing of programs and special events; check back often as new programs are often added!
Search Filters
By Park
By State/Territory
By Event Type


Last updated: August 29, 2022