Things To Do
Many people don't realize how much there is to do at Petrified Forest National Park! There is something to interest everyone here. Be sure to check our Calendar to see if something special is happening the day you will be here.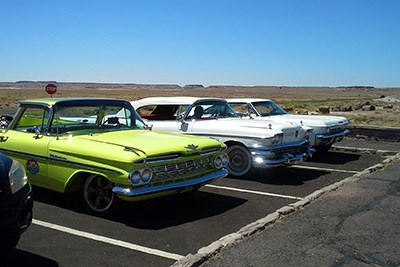 Hit the Road
A good starting point is a drive through the park, stopping at some of the overlooks.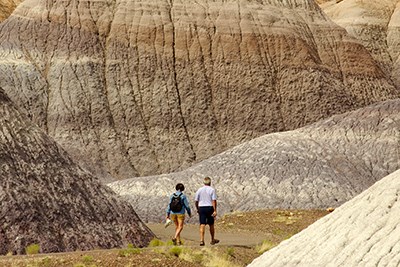 Hit the Trail
There are maintained trails in the park that highlight topics like archeology, natural environments, and the famous petrified logs.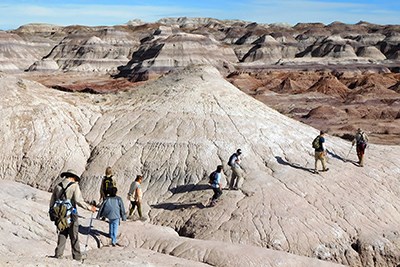 Hiking
The adventurous hiker will love wandering off trail in the Petrified Forest. For those that want guidance we have Off the Beaten Path routes as well.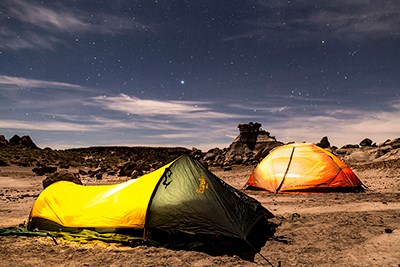 Backpacking
Hiking and camping in the Petrified Forest National Wilderness Area is a great opportunity for solitude and adventure. Enjoy colorful sunsets, the incredible night sky, and inspiring sunrises.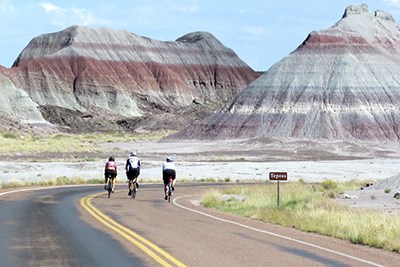 Bicycling
The park road is great for exploring, but there are a few other routes you can take by bike.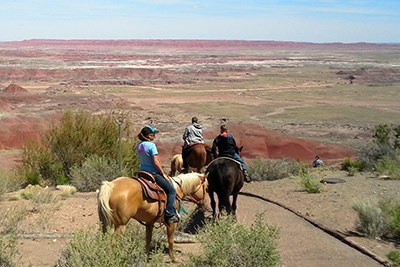 Horseback Riding
Play cowboy! Enjoy a ride in the park--BYOH (bring your own horse!)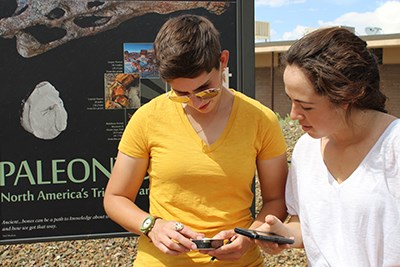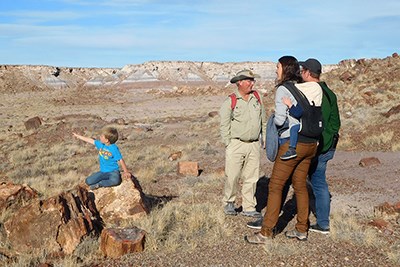 Guided Tours
Join a ranger—or scientist, volunteer, cultural demonstrator, reenactor, or other field expert—for a guided activity.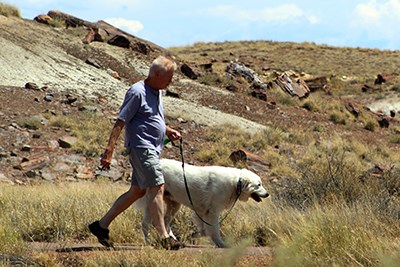 Dogs and Other Critters
Enjoy the park with your furry (feathered, scaled or…) friend or family member!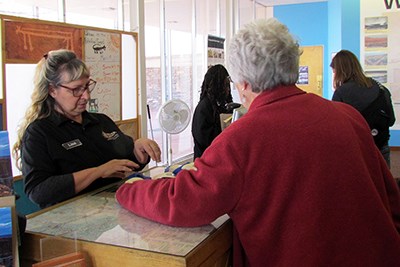 Visitor Centers and Exhibits
Stop at Painted Desert Visitor Center, Painted Desert Inn National Historic Landmark, and the Rainbow Forest Museum to plan your visit, ask questions, get your Junior Ranger booklet, and discover exhibits.


Last updated: April 1, 2018