Basic Information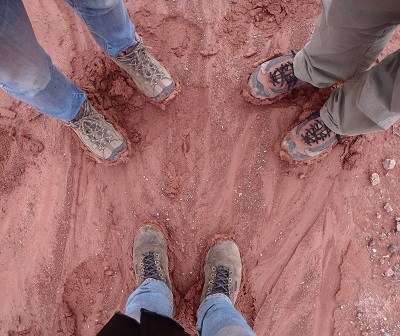 Current Conditions
Details about park Alerts and links will take you to road conditions in the region.

Permits & Reservations
Imagine a wedding overlooking the Painted Desert or taking photographs for that book you've been writing. You can apply for special permits to experience the park in an entirely different way.

Pets
Petrified Forest even starts with "pet"! We are one of the most animal friendly parks. Bring your leashed pet any place you are allowed to go except into the buildings. You can even take Fluffy on a trail or backpack overnight with Spot!

Goods & Services
There are bookstores, gift shops, convenience store, gas station, and restaurant in the park. If you can't find what you need here, there are communities nearby with plenty of amenities.
Last updated: April 5, 2020