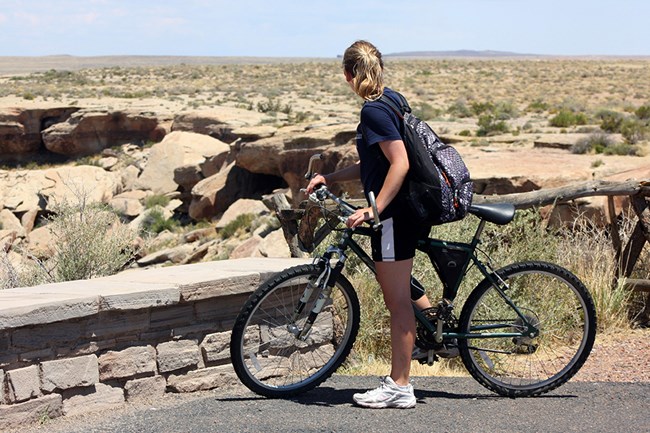 Bicycle use is permitted on paved park roads and parking areas open to the public.
Be careful along park roads—everyone is looking at the view!
Bicycle use is not allowed off-road or on park trails, with the following exceptions:
• The unpaved portion of Old Route 66
• The eastern portion of Old Highway 180 in the Rainbow Forest area from its intersection with the main park road to the east boundary
• The trail beginning at Rainbow Forest Picnic Area and continuing to the base of the mesa, ending at a loop in the road, about a mile.
• The portion of the Long Logs trail from its intersection with the main park road, continuing to the trailhead loop area approximately 1.2 mile up the trail