Maps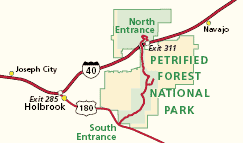 Petrified Forest National Park has a North Entrance off Interstate 40 and a South Entrance off Highway 180. Visitors may enter at one end of the park and exit at the other.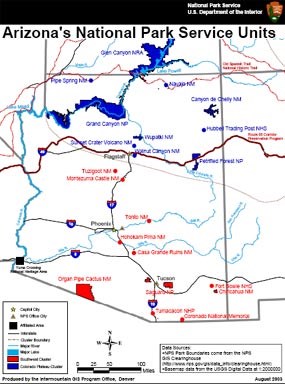 Arizona has 21 National Park Sites spread throughout the state. How many have you visited?
For a larger version of this map:
jpeg (111kb)
Please note that this map should not be used as a road map. Use it with a published road map or atlas to plan your travels throughout the state.


Last updated: August 19, 2020