Visiting in Spring
March, April, and May
Awakening from its long winter slumber, spring at Mammoth Cave National Prak is a time of new life and rebirth. Young deer fawns begin to take their first steps through the forest, always close behind their mother. The forest floor springs to life with a colorful show of wildflowers in all shapes and designs. The warmer spring temperatures are a welcome relief from the crisp winter air for adventurers on the surface.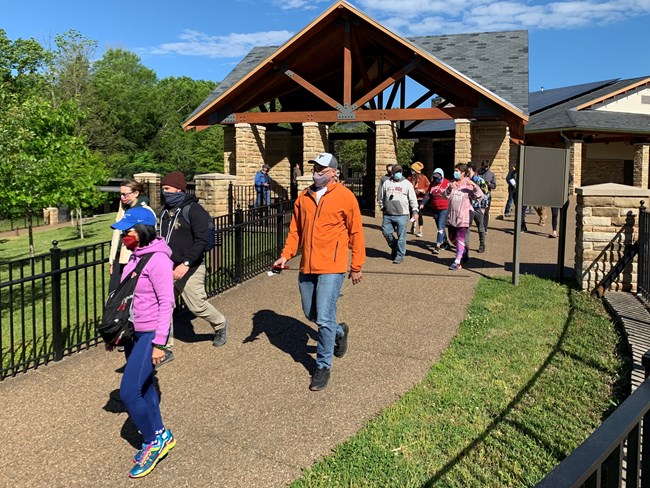 Cave Tours
The spring shoulder season provides more tour options and more frequent departure times than the winter. Certain tours such, as the River Styx Tour, may not be offered this time of year due to water level conditions. Crowds can vary depending upon holidays, weekends, and spring break – on weekdays tickets may be available day of your visit, but during spring break visitation tours may sell out weeks in advance.

It is still always recommended to purchase your cave tour tickets in advance, as they are the only way to ensure a spot is available for your party. Availability of walk-up tickets is not guaranteed.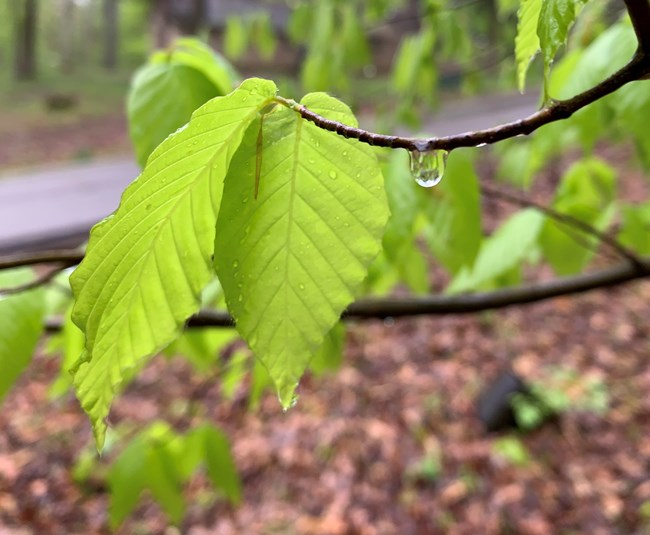 Camping and Lodging
Chilly nights make for a welcome campfire at any of the three front-country campgrounds, the Mammoth Cave Campground, Maple Springs Campground, and Houchin Ferry Campground. These campgrounds reopen for the season on March 1, reservations can be made up to six months in advance.

Backcountry camping is available and can be reserved up to six months in advance. Backcountry riverside camping is first-come, first-serve, due to river level fluctuation which often occurs in the springtime.

Most of the cabins and rooms for the Lodge at Mammoth Cave are available year-round. The one exception being the woodland cottages that do not have heat or A/C, they are usually available for a stay starting on April 1. Other lodging and camping options are available year-round in nearby communities.
Spring Weather
As the days begin to lengthen, the temperatures warm to the mid-60s or 70s Fahrenheit (15.5°C to 21.1°C) during the daytime, and seldomly drop below freezing (32°F/0°C) at night. The old saying, April showers bring May flowers, stands true in Kentucky with each month of the spring averaging between 4 to 6 inches (10.16 to 15.24cm) of precipitation.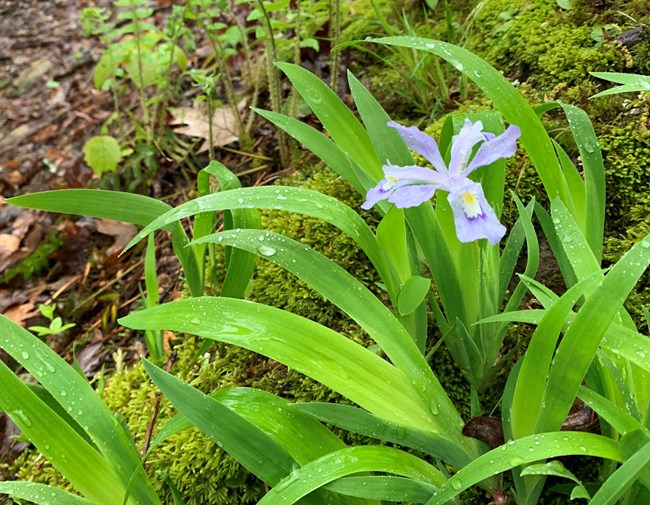 Go Chasing Wildflowers
Spring is wildflower season in the park and the trail sides are bursting with color. A hike along the one of the many trails in the park, explore wildflowers at Cedar Sink, or discover some of the unique flowers in our wildflower photo galleries to take in the beauty of springtime in Kentucky.
Things To Do
Explore all the park has to offer during this slower season as the forest begins to blossom and tinge green with new growth. During this rainy season, flowing water in creeks, streams, and the occasional waterfall may be seen along many hiking or biking trails. Many animals become more active, providing better opportunities for watching wildlife in the park, and late spring brings the chance to catch a glimpse of a doe and her fawn.

Go on a cave tour through winding subterranean tunnels or trace the same path on the surface with the Beneath Your Feet self-guided walking tour. Accompany a ranger for a ranger-led program on the surface. Ranger-led walks pick-up during the spring months, additional seasonal birding or wildflower walks may be scheduled. Check at the visitor center when you arrive to see what programs are being offered during your visit.
Make the Most of Your Visit
Last updated: December 16, 2021