Beneath Your Feet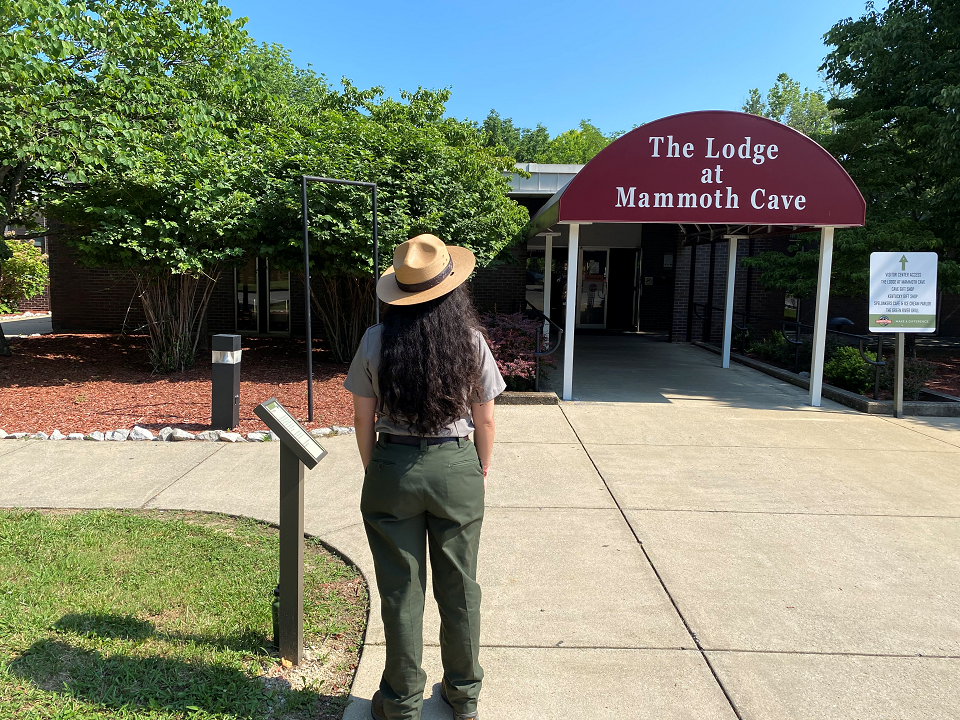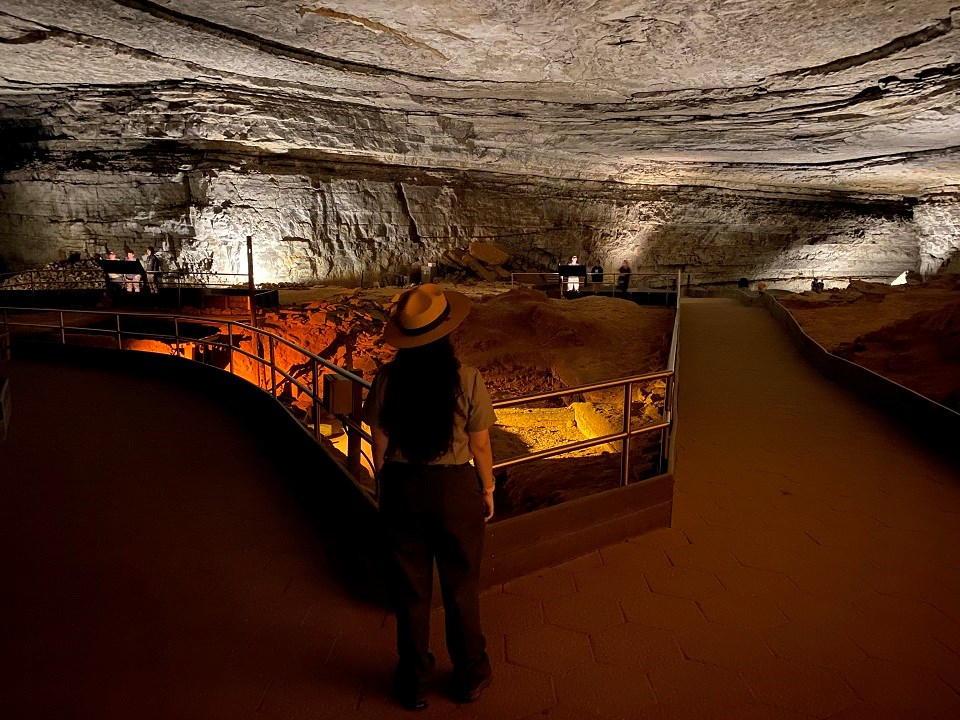 Left image
The Lodge at Mammoth Cave welcomes thousands of guests each year.
Credit: NPS Photo/ Thomas DiGiovannangelo
Right image
Beneath their feet, sits the Rotunda, one of the largest rooms inside Mammoth Cave.
Credit: NPS Photo/ Thomas DiGiovannangelo
The Beneath Your Feet program is designed to help you appreciate the mysteries and geological wonders of Mammoth Cave while exploring the park's above-ground walking trails.

Wayside signs are located at 14 locations along trails and walking paths throughout the park's visitor center and campground area. They include images and information about the natural history of the cave passages that are found beneath your feet, as well as, smartphone ready QR Code links to scan and watch videos of park rangers teaching you about the location below you.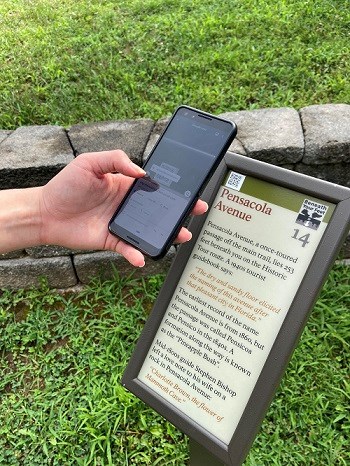 How to Get Started
While in the Park
Start by downloading the official NPS mobile app on your smartphone and navigate to the Mammoth Cave National Park page. Using the NPS app, you can follow along to the various Beneath Your Feet locations as you walk around the visitor center area. Your smartphone camera application can also be used to scan the QR Code on the Beneath Your Feet wayside signs to open the web link to watch videos and learn more about the cave passage below.
From Home
The virtual tour information along with video recordings are available on the links below, so you can explore Mammoth Cave from the comfort of your home.
NPS App
The free, official NPS app includes an interactive Beneath Your Feet, under Self-Guided Tours.
Last updated: December 5, 2022