Current Conditions
Loading weather forecast...
Roads and Ferry
Park Roads & Green River Ferry Status can change without advanced warning. For the most up-to-date ferry status information follow the Mammoth Cave Roads and Ferry Twitter feed or please call the Green River Ferry Hotline at (270) 758-2166.
The Green River Ferry is open for service seven days a week except Christmas Day (December 25). Starting May 8, 2022 the ferry will operate under temporary hours until further notice:
6:00 am to 6:00 pm, Monday to Friday
8:00 am to 6:00 pm, Saturday and Sunday
Trail Conditions
Front Country Trails: Open, except where noted below.
Partial Closure: A section of the Heritage Trail behind the lodge will be temporarily closed during construction on the Lodge at Mammoth Cave. Hikers wishing to access the Heritage Trail can do so from either the Old Guides Trail near the Historic Entrance, from the footbridge behind the Visitor Center, or from the parking lot near the Sunset Terrace hotel building. This project will begin on December 6, 2021 and is estimated to be completed winter 2023.
Backcountry Trails: Open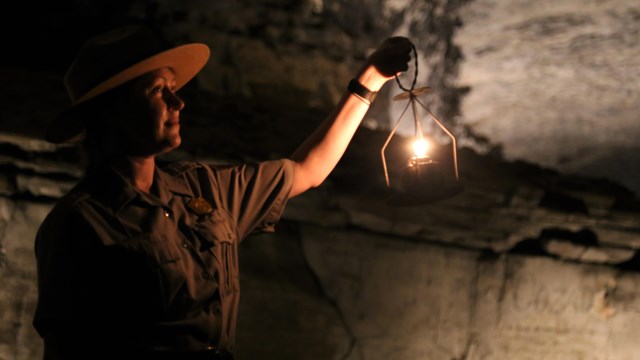 Cave Tours
Plan your Mammoth Cave experience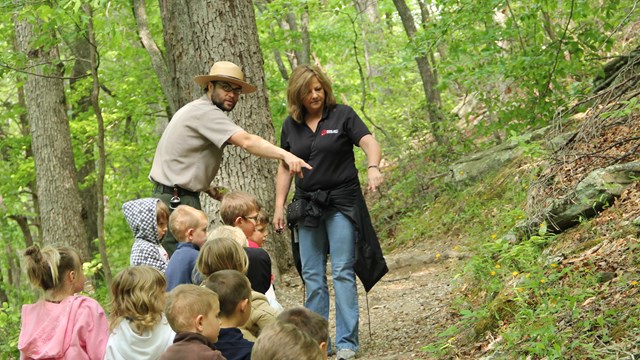 Ranger-led Programs
Join us for a ranger-led program on the surface.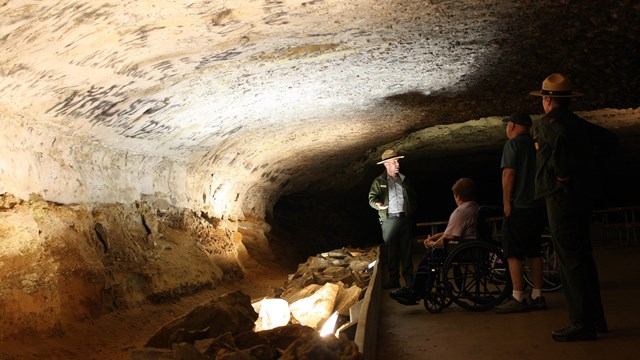 Accessible Activities
Description of Accessible Cave Tours, Ranger Walks & Talks, and Self-Guided Adventures
Construction Projects
Mammoth Cave Hotel Roof Replacement Project
The Mammoth Cave Hotel Roof Replacement Project will begin on Monday, December 6, 2021. The project will require the full closure of the main building of the Lodge at Mammoth Cave Hotel to the public for one year, but commercial visitor services, such as dining, retail and the hotel check in desk will continued to be offered near the visitor center. The project is funded through the Great American Outdoors Act (GAOA) and will help address the park's backlogged maintenance needs and correct other exterior and interior deficiencies of the park's main hotel building.
Last updated: November 18, 2023