Boater Permit Request
Isle Royale Boating During COVID-19
Following guidance from the White House, Centers for Disease Control and Prevention (CDC), the Michigan Safe Start plan, and local public health authorities, Isle Royale is increasing recreational access to the park.
It is recommened that boaters obtain an overnight permit in advance at 906-482-0984.
Please pay entrance fees in advance at www.pay.gov.
When recreating, follow state and local area health orders, practice Leave No Trace principles, avoid crowding, and avoid high-risk outdoor activities. The CDC has offered guidance to help people recreating in parks to prevent the spread of infectious diseases.
Please check out the park's COVID-19 Boating FAQ for clarification.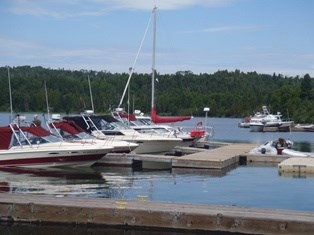 Day Boaters
Boaters who are in the park for one day, and who do not overnight, do not need a permit. However, as Lake Superior is an unpredictable lake, we do recommend a day permit just in case.

Day boaters must pay entrance fees and receive an orientation at Houghton, Windigo, or Rock Harbor upon arrival.
Overnight Boaters
Isle Royale National Park requires a permit for all boaters who overnight in campgrounds, at dock, or at anchor. Boaters who are not entering Isle Royale National Park through Houghton, Rock Harbor, or Windigo have the option of requesting a permit in advance by calling (906) 482-0984.

Please request a permit prior to your mainland departure. Permits issued in advance are emailed to the requester and require printing, signing, and having visible on your vessel at dock and on any tent or shelter while camping. Digital permits are not accepted. If you are unable to print your permit prior to departure, proceed directly to Windigo or Rock Harbor to obtain a printed copy of your permit.

Please return your permit upon conclusion of your trip to any visitor center in person or through the mail (address is listed on the permit). Update any changes from your planned itinerary. Tracking use in this manner helps the park prioritize dock and campground maintenance.
Fees & Passes
Private boaters must pay entrance fees the same as all other visitors. The Isle Royale Season Pass is typically the most cost effective method of payment.
Useful Boater Resources
How to Permit Your Boat in Advance
Call (906) 482-0984.
Last updated: September 16, 2021