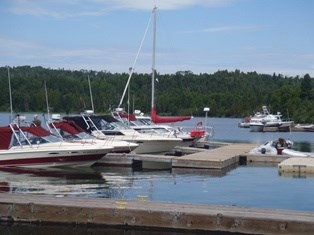 Day Boaters
Boaters who are in the park for one day, and who do not overnight, do not need a permit. However, day boaters must pay entrance fees and receive an orientation at Houghton, Windigo, or Rock Harbor upon arrival.
Overnight Boaters
Isle Royale National Park requires a backcountry/camping permit for all boaters who stay overnight in the campgrounds, at dock, or at anchor. Boaters who are not entering Isle Royale National Park through Houghton, Rock Harbor, or Windigo have the option of requesting a permit prior to their arrival in the park.
Fees & Passes
Private boaters pay entrance fees the same way as all other visitors. The Isle Royale Season Pass is typically the most cost effective method of payment.
How to Permit in Advance
To make an advanced request, call the Houghton Visitor Center during regular business hours. Your permit will be emailed to you prior to your departure to the island.
Useful Boater Resources
Additional Boater Information
Visit the boating page for additional information, rules, and regulations, for boaters in the park.