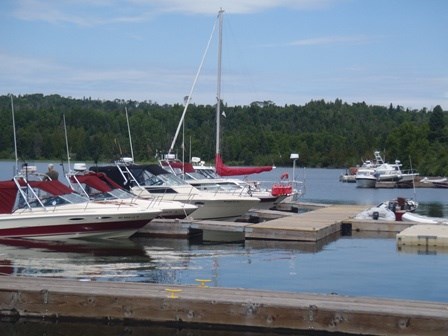 Isle Royale Summer 2018 Boating Guide
Isle Royale National Park regulations are intended to protect park resources and appropriate visitor experiences. Visitors are responsible for adhering to regulations. The park's boundary extends 4-1/2 miles into Lake Superior from the outer islands or to the international boundary.

Pets, Fees, Camping & Docks, Restricted Activities, Aquatic Invasives, Generators, Fishing, Firewood, Ferry Dock Closures
Permits
Permits are required for all overnight stays, whether in a campground, at dock, or anchoring. Permits may be obtained in Houghton, Rock Harbor, or Windigo or you may permit in advance.

Visibly display permit when at dock or anchorage. When staying ashore, display your permit on your tent or shelter door.