Boat Fuel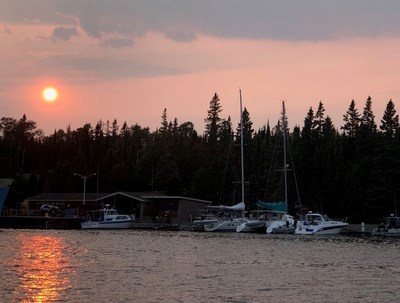 Fuel Types Available
Fuel Schedule
Rock Harbor: May 27, 2022 through September 9, 2022

Windigo: June 7, 2022 through September 10, 2022
Fuel is not available prior or after these dates.

Contact the park for the most up-to-date information regarding fuel availability and prices.

Bring extra fuel in legally approved portable containers. Fuel may not be stored on docks.

Early and Late Season Fuel (Rock Harbor & Windigo)
Before Rock Harbor Lodge & Marina has opened.
After Rock Harbor Lodge & Marina has closed.
Fuel is not availanle on-island during the early and late season.
Be self-sufficient. Provide enough fuel for your entire trip.
In emergency situations only, fuel may be provided by the park.

Payment is only done online through pay.gov.
Emergencies only: Hail Windigo & Mott docks on Marine Band 16.
Tender Accepted
Rock Harbor Lodge Sales: Credit card and cash.
Pump-outs: Available
Head pump-out service is available at Windigo and Rock Harbor when the concession operation is open.
8/22/22: Windigo pump-out equipment is broken and not available. There is no known date for repair.
Last updated: September 6, 2022