Customs Information
Currently, US customs clearance is only available in Rock Harbor. Anticipate long wait times for customs officials to become available. Clearing customs through the CBP ROAM app before arrival is encouraged. There will be no customs issued in Windigo in 2022.
Due to ongoing COVID-19 concerns, Canada and U.S. border restrictions and crossing requirements remain in flux.
All visitors intending to arrive at Isle Royale from Canada should contact the Grand Portage Customs and Border Patrol at (218) 475-2244 shortly before their intended trip for updates on current requirements.
For additional information, visit
US Customs and Border Patrol
.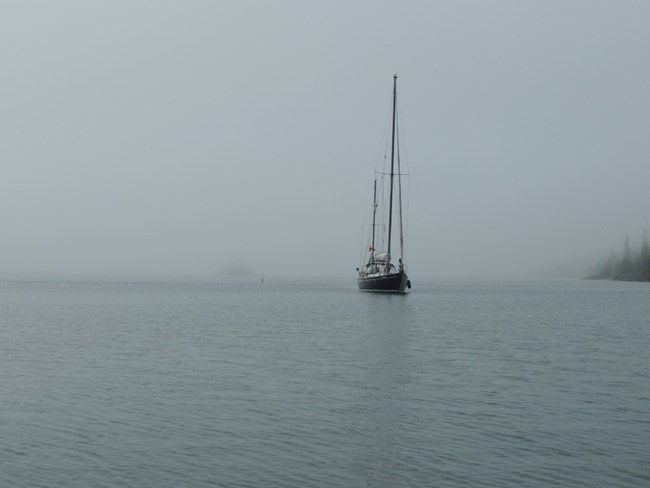 Clearing Customs at Isle Royale in 2022
All vessels arriving from Canada (US or Canadian) must clear US Customs. This is true regardless of the nationality of the individual or purpose of the visit.
There will be no customs issued at Windigo in 2022.
All members on-board arriving vessels must have proper documentation such as a valid passport, US Passport card, enhanced driver's license, Trusted Traveler Program card, or NEXUS card.
If you are a Canadian citizen and plan to continue into the US, you must visit a port of entry upon leaving Isle Royale waters.
Visitors not arriving on land can use the CBP ROAM app to clear customs upon entering US waters.

Any questions can be directed to U.S. Customs and Border Protection in Grand Portage, Minnesota at (218) 475-2244. Open 24 hours a day.
Boating Guide

All the information you need to keep you safe and legal while visiting Isle Royale in your boat.

Boater Permit Request

Request a permit in advance by contacting the park prior to your departure.

Fuel

Gasoline, diesel and pump-out services are available in Rock Harbor and Windigo during business hours.
Last updated: August 4, 2022