Bathhouse Row Today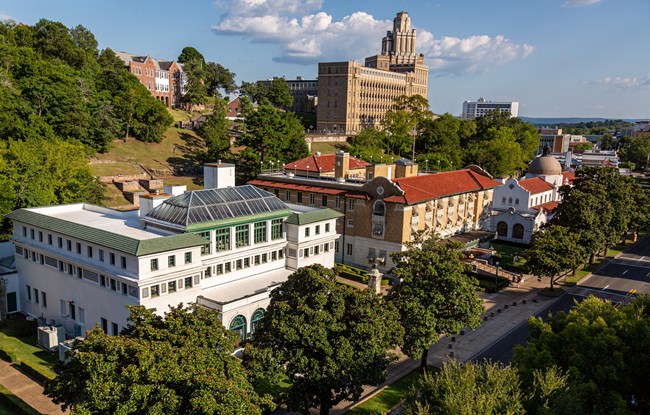 The Bathhouse Row you see today consists of eight bathhouse buildings that were constructed between the years of 1892 and 1923. This area along with the Grand Promenade was designated as a National Historic Landmark District in 1987.
Choose one of the bathhouse names below to read more about that structure. The buildings are listed from south to north along the Row.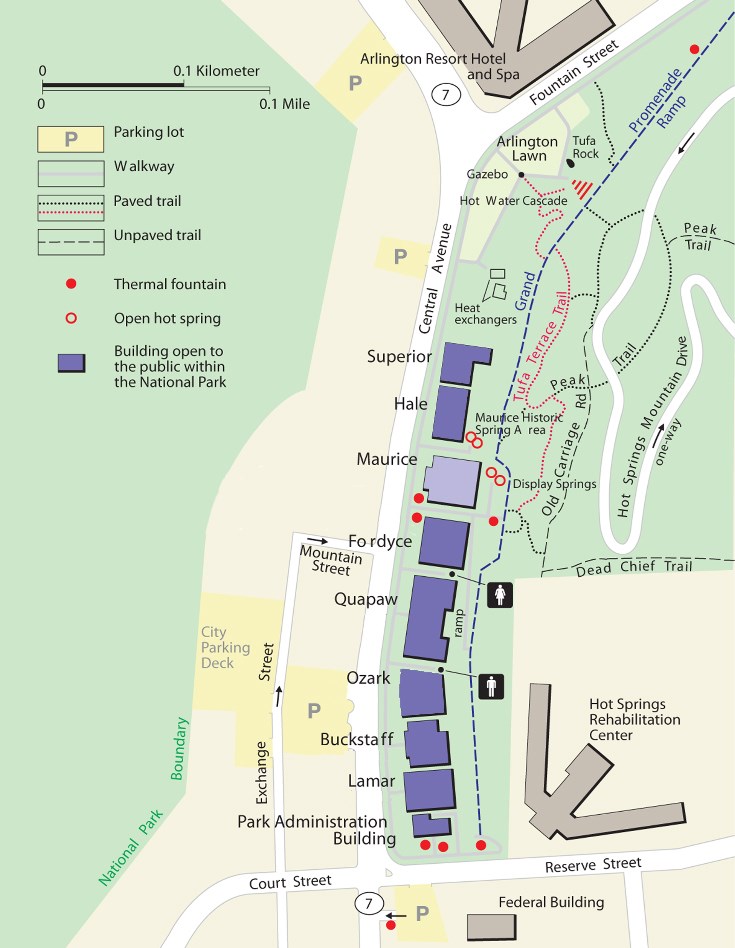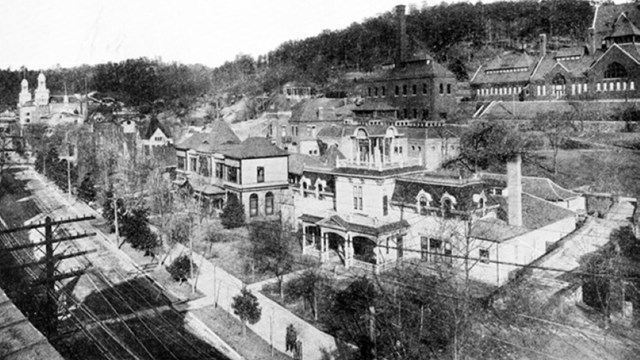 Places
Learn about the historical places in the Park.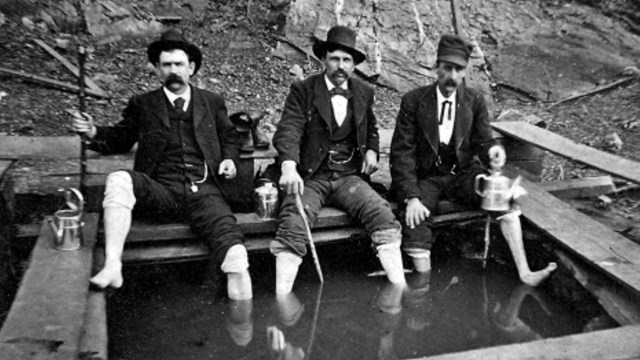 People
Learn more about the People of Hot Springs National Park.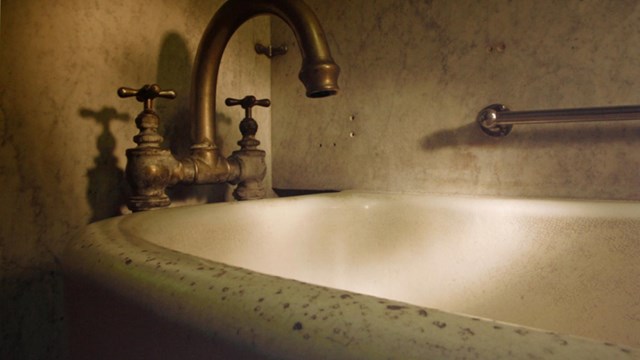 Soak in the Springs
Fully submerge yourself in the thermal water and let your worries melt away.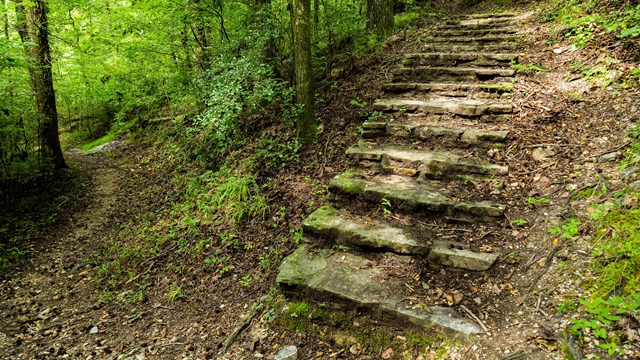 Hiking
With 26 miles of hiking trails in the Park, you can find great views, beautiful forest scenery, and feel like you're not in the City.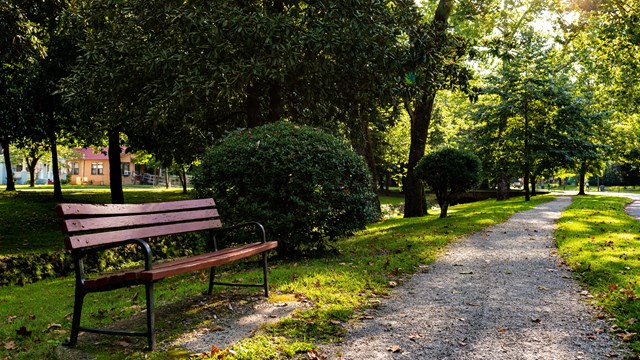 Whittington Park
Built in the 1890s, Whittington Park has undergone quite the change. Learn more about the park's history and transformation.
Last updated: October 2, 2020