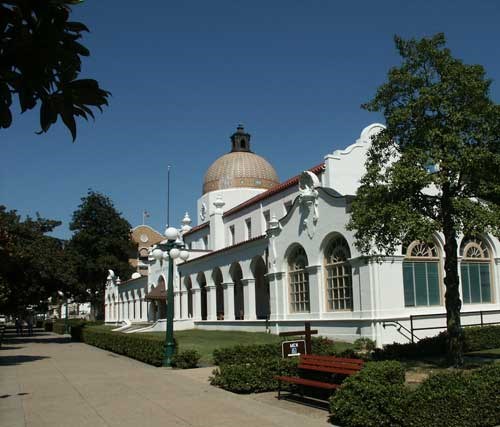 The Quapaw Bathhouse opened in 1922. It is the longest on Bathhouse Row, occupying the site of two previous bathhouses. Vacant since 1984, it is the first to be leased for adaptive use. It will open as a family oriented spa in late June 2008. Read more about it.
Read a brief history of the Quapaw.
Download Adobe Acrobat Reader for this .pdf file.