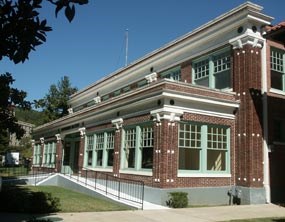 The present Superior opened on February 1, 1916. It was built by L. C. Young and Robert Proctor in "an eclectic commercial style of classical revival origin," contained 11,000 square feet, and cost $68,000 to build. The architect was Harry Schwebke. The smallest bathhouse on the Row, the Superior also had the lowest rates; it offered only the basic hydrotherapy, mercury, and massage services. It closed in November of 1983.
Read a brief history of the Superior.
Download Adobe Acrobat Reader for the .pdf file.