Buckstaff Bathhouse
Then & Now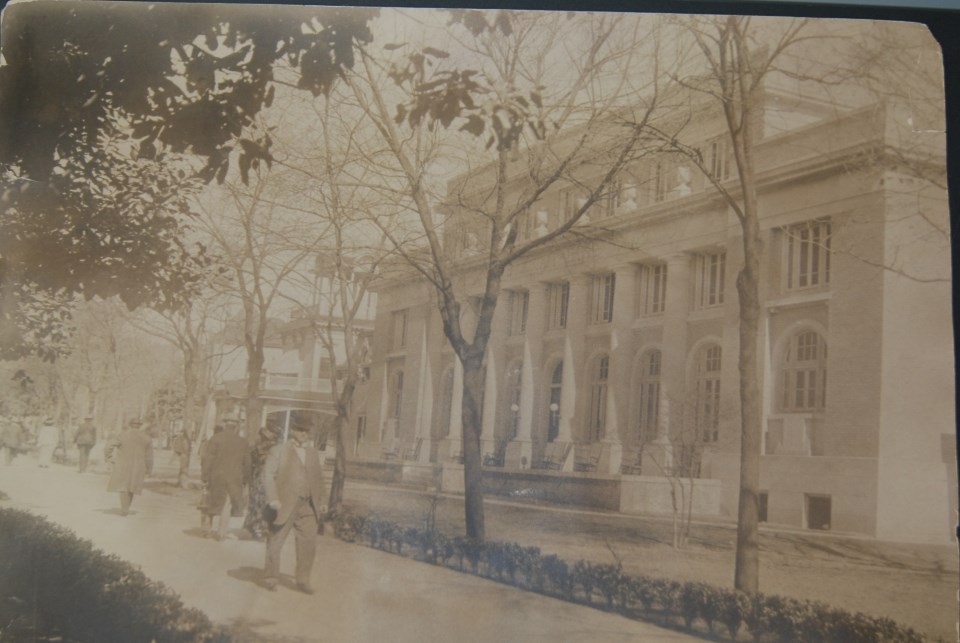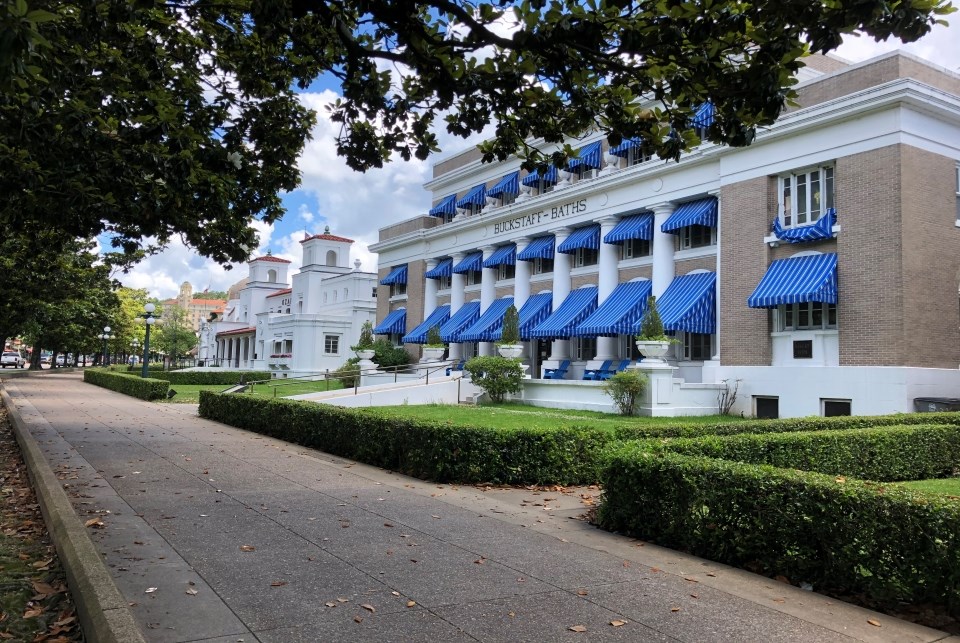 Left image
Buckstaff Bathhouse, 1912.
Credit: NPS Photo/HOSP Archives
Right image
Buckstaff Batthouse, 2020.
Credit: NPS Photo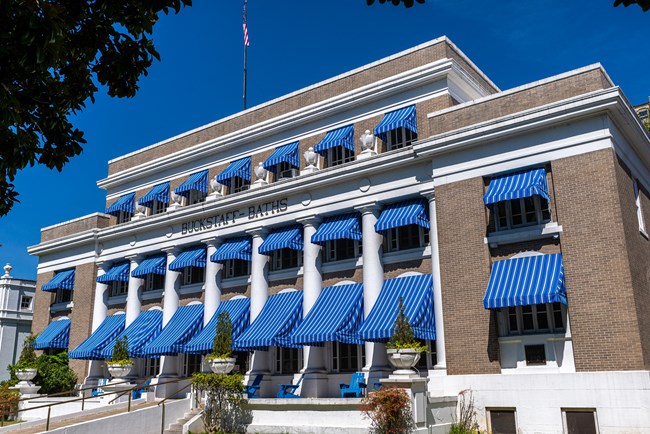 Today
The Buckstaff is the only bathhouse that offers a traditional bathing experience and has been in continuous operation since opening its doors in 1912. Visit the Buckstaff Baths website to learn more about taking a bath. The Buckstaff is open every day from 8:00am - 3:00pm, unless otherwise noted.
Bathhouse History
The Buckstaff Bathhouse, named for controlling shareholders George and Milo Buckstaff, replaced the former Rammelsberg Bathhouse, a brick Victorian structure. The Rammelsberg replaced the A. B. Gaines bathhouse destroyed in the 1878 fire, but evidently there was a brick bathhouse on the site in the late 1850s as well. Designed by Frank W. Gibb and Company, Architects, the Buckstaff cost $125,000 to build and contains 27,000 square feet on three main floors. Because it has been in continuous operation since it opened on February 1, 1912 it is one of the best preserved of all of the bathhouses on Bathhouse Row. However, it has undergone many changes over the years. Originally it had a large hydrotherapeutic department, which only it, the Fordyce, and the Imperial offered.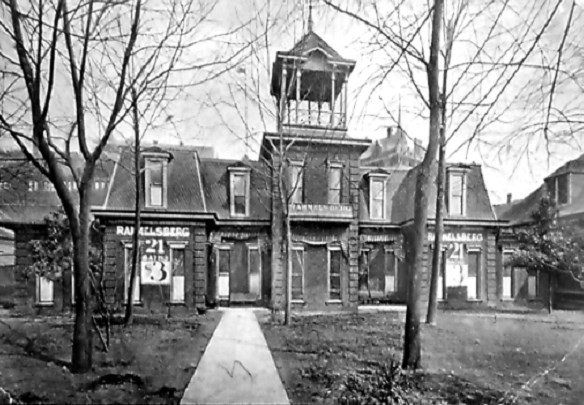 Architecture & Design
Classical in design, with imposing Doric columns and urns gracing the front of the building, the Buckstaff features taupe brick with white stucco and wood trim. It epitomizes the Edwardian style of classically designed buildings popular during the first decade of the 20th century. Colorado marble is used throughout the interior, particularly in the bath halls. The floors are of white and colored hexagonal tile in varying patterns. All levels may be accessed by way of stairs or the building's original elevator, with an ornate interior reminiscent of the Golden Age of Bathing. The current capacity of the building is 1,000 bathers per day.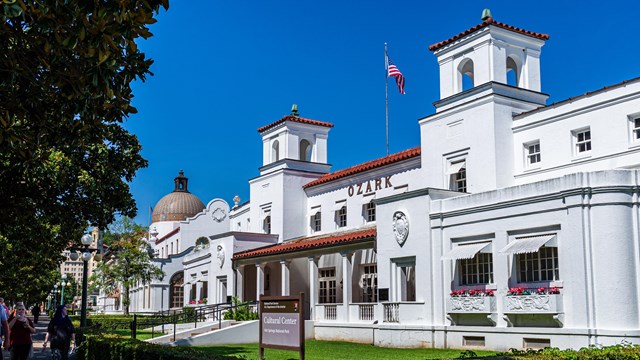 Bathhouse Row
Bathhouse Row is home to the Park's historic bathhouses. Learn about what is available in each of the bathhouses today.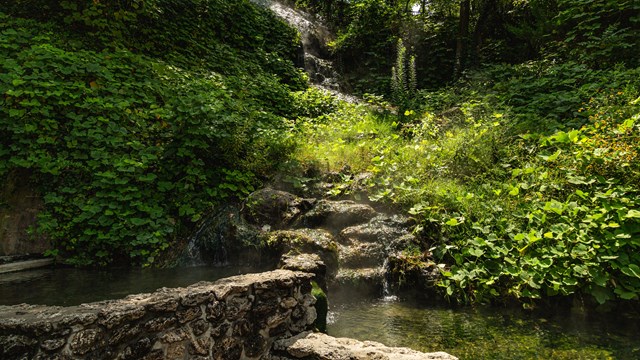 Experience the Water
Learn about the various ways that you can experience the thermal springs in the Park.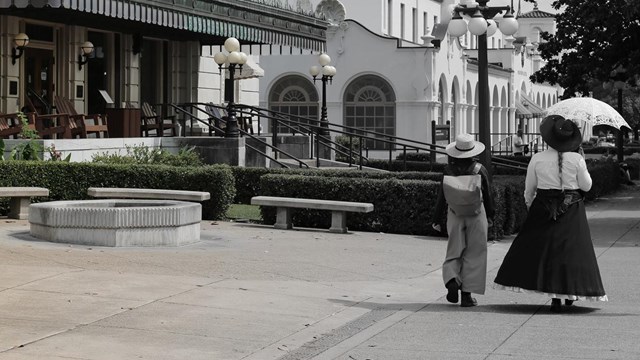 History & Culture
Learn more about Hot Spring National Park's unique cultural and natural history.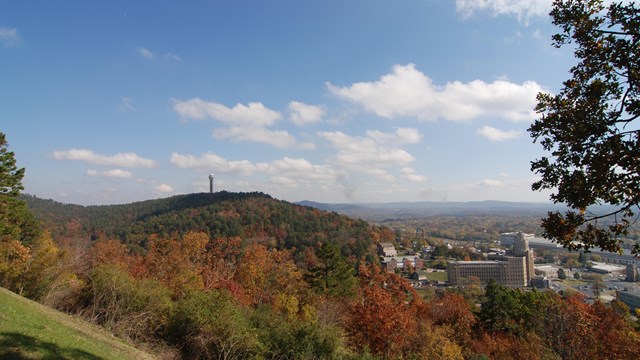 Nature
Learn about the natural resources at Hot Springs National Park. This includes information about our thermal water, wildlife, and plants.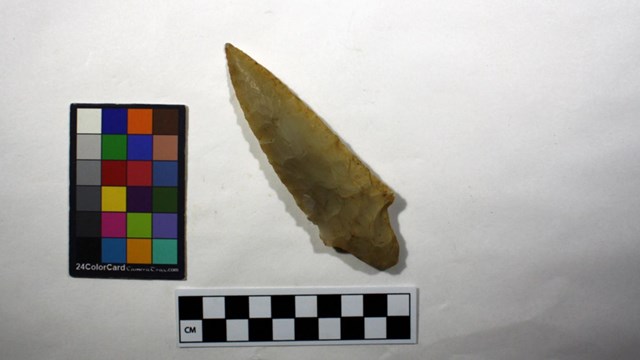 Archeology
Hot Springs NP has a dense, rich archeological record with 92 sites and counting. Learn more about our history's mysteries.
Last updated: July 7, 2022