Places To Go
South Rim - Open All Year
Grand Canyon Village is the center of activity and the transportation hub for the South Rim of the park. The village is the only place where the railroad reaches the rim of Grand Canyon.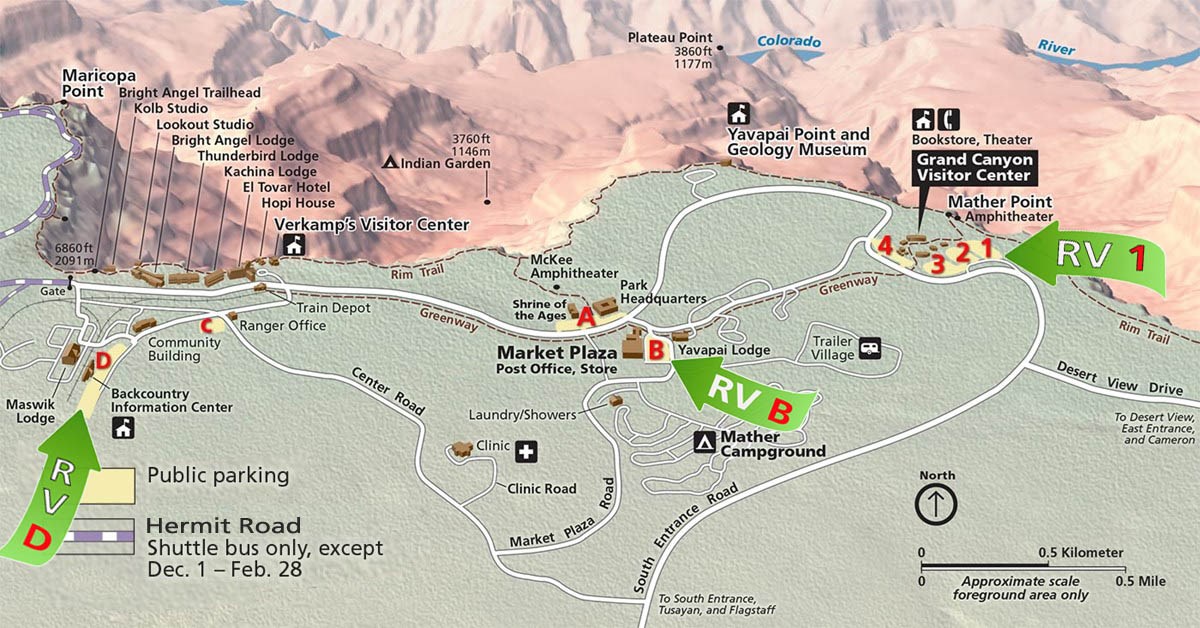 South Rim - Grand Canyon Village has 3 "Zones" or Districts
The

Visitor Center / Mather Point, where most visitors park and get their first look at Grand Canyon. Four large parking areas are located here as well as the transit center for the park's free shuttle buses.Visitors can park their vehicles at the Visitor Center, then tour the park on the shuttles.
Market Plaza - the business center where the general store, bank and US Post Office are located. This zone is adjacent to Mather Campground

(no hook-ups)

, and Trailer Village RV Campground

(has hook-ups)

. It is located about halfway between the Visitor Center and the Historic District, approximately 1 mile in either direction.
The Historic District, is where the Grand Canyon Village started, around 120 years ago. The railroad depot is located here, as well as the historic lodges and Xanterra's livery operation.
Three South Rim shuttle bus routes are in operation this fall.
They can transport you around the village and out to scenic overlooks. There is no additional charge to ride the shuttles; the service is included with your park entrance fee. More >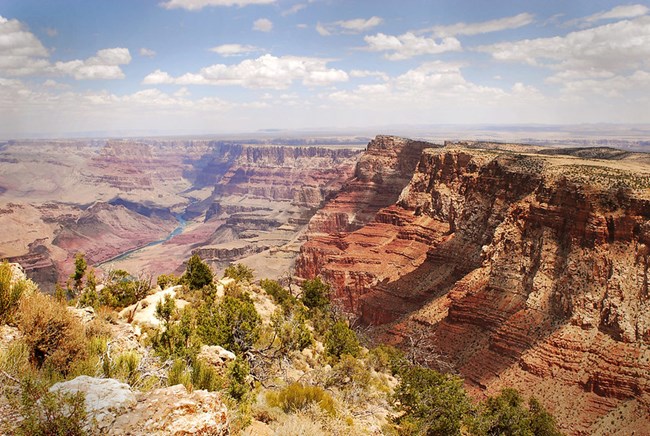 South Rim - Desert View
Desert View is a small settlement on the South Rim located 23 miles/ 37 km east of Grand Canyon Village, near the eastern edge of Grand Canyon. Arizona State Route 64, Also known as Desert View Drive, is a scenic road that connects Desert View with Grand Canyon Village.

Desert View Campground
Is open April 15 through October 15, 2023. (No hook-ups).

Desert View Campground now requires advanced reservations. You may book reservations up to 6 months in advance online at recreation.gov, or by phone (877-444-6777). Same Day Reservations may also be made online or by phone. More >.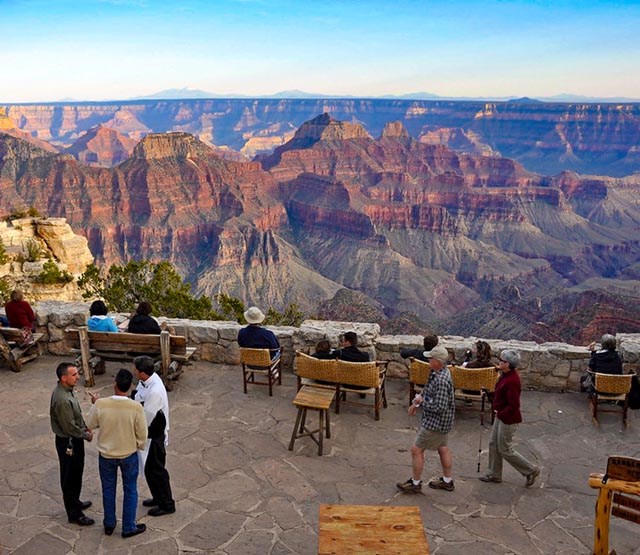 North Rim
During winter months, the North Rim is closed by snow.
North Rim Lodge and Campground are open through October 15.
A worthwhile trip for those who enjoy the road less traveled, the North Rim, or "other side" of the Grand Canyon is visited by only 10% of all Grand Canyon visitors. There is one lodge, Grand Canyon Lodge (managed by Aramark Destinations) and one campground on the North Rim operated by the NPS.
The hike across the canyon from South Rim to North Rim is 21 miles (34 km). However, traveling from the South Rim to the North Rim by automobile requires a five-hour drive of 220 miles (354 km). Driving directions to the North Rim.
---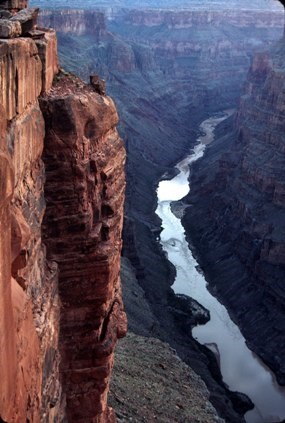 Remote Tuweep
Tuweep is also located on the north side of Grand Canyon. The view from Toroweap Overlook, 3,000 vertical feet (914 meters) above the Colorado River, is a breathtaking sheer drop.

This remote and primitive area, known as both Tuweep and Toroweap, is on the northwest rim of the Grand Canyon on the Arizona Strip. A visit to this area can be challenging, but rewarding.

Since the National Park Service manages the area for its primitive values, improvements and services are minimal.

Learn more about remote Tuweep >


Last updated: September 10, 2023