Lodging - North Rim
Visit this webpage (updated daily) for the South Rim list of what is open and closed, hours of operation, and COVID-19 updates.
The North Rim is
Closed for the Winter
On Thursday, December 1, State Route 67, and the North Rim of Grand Canyon National Park closed to all vehicle traffic for the winter. State Route 67 and all North Rim services are scheduled to re-open for the 2023 season on May 15th, 2023 (subject to change).
The North Rim campground is available for winter camping, with a backcountry permit, for those hiking inner canyon trails from the South Rim — or by those cross-country skiing, snowshoeing or hiking the 45 miles overland from Jacob Lake. How to obtain a Backcountry Permit >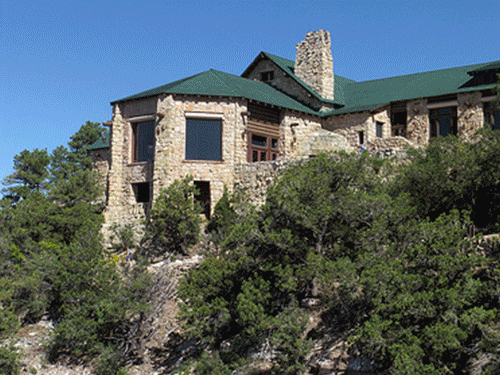 North Rim Lodging
Grand Canyon Lodge is CLOSED FOR THE WINTER between October 16, 2022 and May 14, 2023.
Grand Canyon Lodge provides the only lodging inside the National Park on the North Rim.

Lodging is booked well in advance, so make 2023 reservations as far ahead as possible.

Lodging is available between May 15, and October 15, each year.

The History of Grand Canyon Lodge

Information about the North Rim Campground
Season is May 15 through October 15, 2023
Reservations
Reservations for Grand Canyon Lodge are provided online by Aramark Destinations. Or, call their toll free Reservation Line: (877) 386-4383

During the season you may check at the lodge for last-minute availability.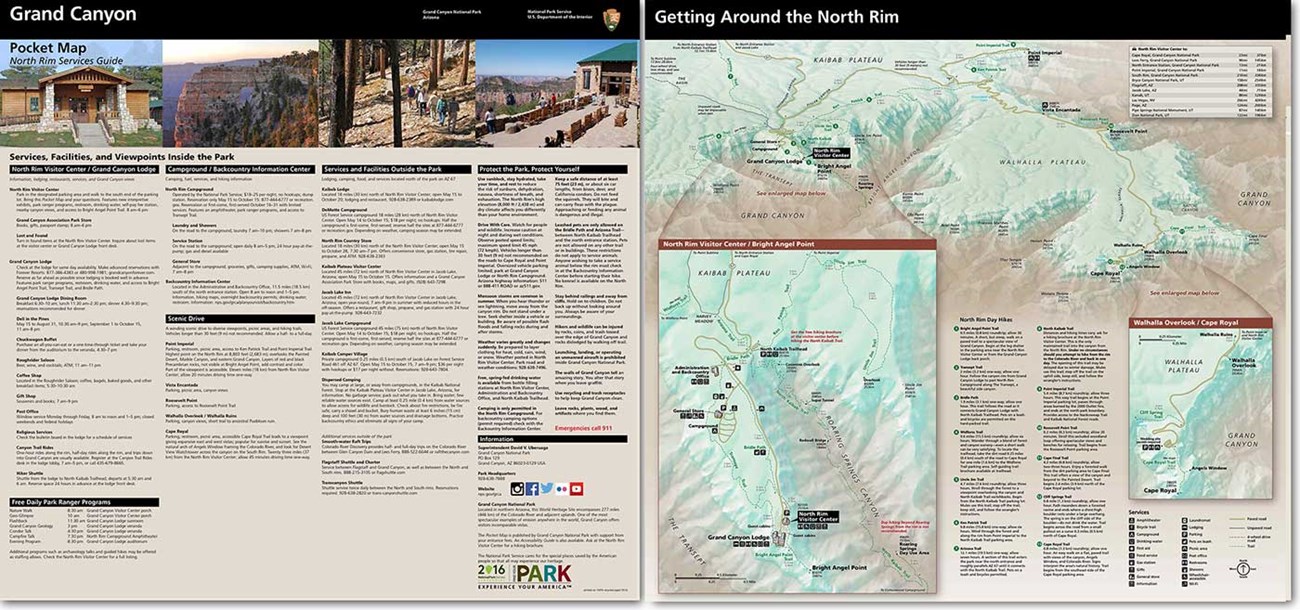 Nearest Lodging Outside of the Park
Kaibab Plateau, 18 miles (30 km) north of the North Rim
Kaibab Lodge * (open May through October)
(928) 638-2389

Jacob Lake 45 miles (72 km) north of the North Rim
Jacob Lake Inn * (open all year)
928-643-7232
Additional Lodging is Available:
Along Highway 89, northeast of the North Rim
Cliff Dwellers Lodge * 75 miles (120 km) northeast of the North Rim
800-962-9755 or 928-355-2261

Lees Ferry Lodge * 80 miles (128 km) northeast of the North Rim
928-355-2231

Marble Canyon Lodge * 84 miles (135 km) northeast of the North Rim 800-726-1789 or 928-355-2225
In the following cities:
Fredonia, Arizona - 77 miles (124 km) northwest on Highways 67 and Alt. 89

Kanab, Utah - 84 miles (135 km) northwest on Highway 67 and Alt. 89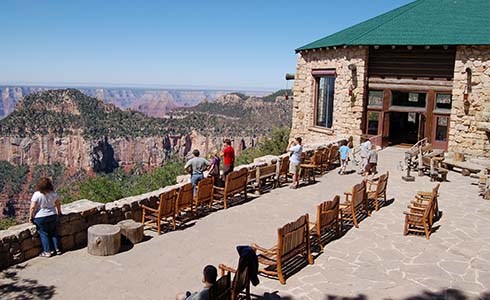 Quick links to information about:
"Traveling Green" is a great way to help Grand Canyon and other areas you visit reduce carbon emissions, divert and reduce what goes into the waste stream, and to generally help the environment.

Visit our Traveling Green page for helpful tips on planning your next green adventure.

Thanks for doing what you can to help protect our environment!


Last updated: December 1, 2022