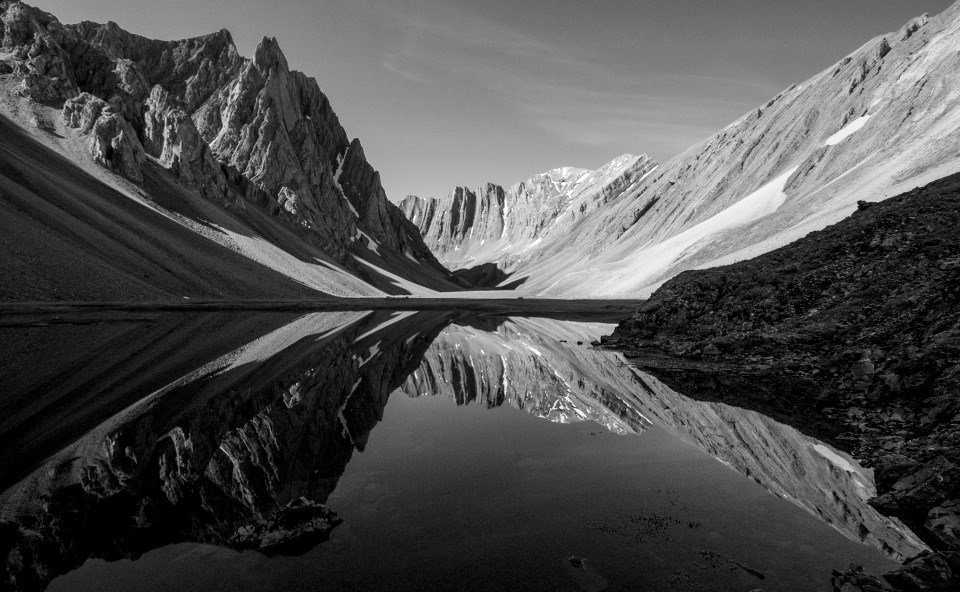 Alaska's Ultimate Wilderness

Few landmarks bear names on topographic maps here. The park name came from wilderness advocate Robert Marshall, who traveled the North Fork Koyukuk country frequently from 1929 to 1939. Marshall called two peaks, Frigid Crags and Boreal Mountain, the gates from Alaska's central Brooks Range into the far north Arctic. Wind, water, temperature, and glacial and tectonic actions sculpted wildly varied landscapes in this east-west trending part of the Rocky Mountains. Southerly foothills step into waves of mountains rising to elevations of 4,000 feet that culminate in limestone or granite peaks over 7,000 feet in elevation. Then the ranks reverse at the Arctic Divide: Tundra stretches to the Arctic Ocean. Six national wild rivers - Alatna, John, Kobuk, Noatak, North Fork Koyukuk, and Tinayguk - and other waterways cross the park. Many people seek remote wilderness and solitude here. A primary goal of park management is to protect these opportunities.
People have been a part of the ecosystem here for over 13,000 years. Nomadic hunters and gatherers traveled between the mountains' forested southern slopes and the Arctic Coast. Now their descendants depend on and use park and preserve resources. A Nunamiut Inupiat village, Anaktuvuk Pass, lies inside the park. Winter is long, and summer is active. Plants and animals move through life cycles quickly before winter sets in.
From November to March, most activity ceases while -20ºF to -50ºF temperatures persist. The dry interior climate sees little snow, but what falls stays to wrap land and rivers in ice and silence. As the low-riding sun starts its warming ascent in March, dogsledders come out. Backpackers and river runners arrive in mid-June, as the rivers become free of ice. No trails or visitor services exist in the park. You must be self-sufficient.