Arrigetch Peaks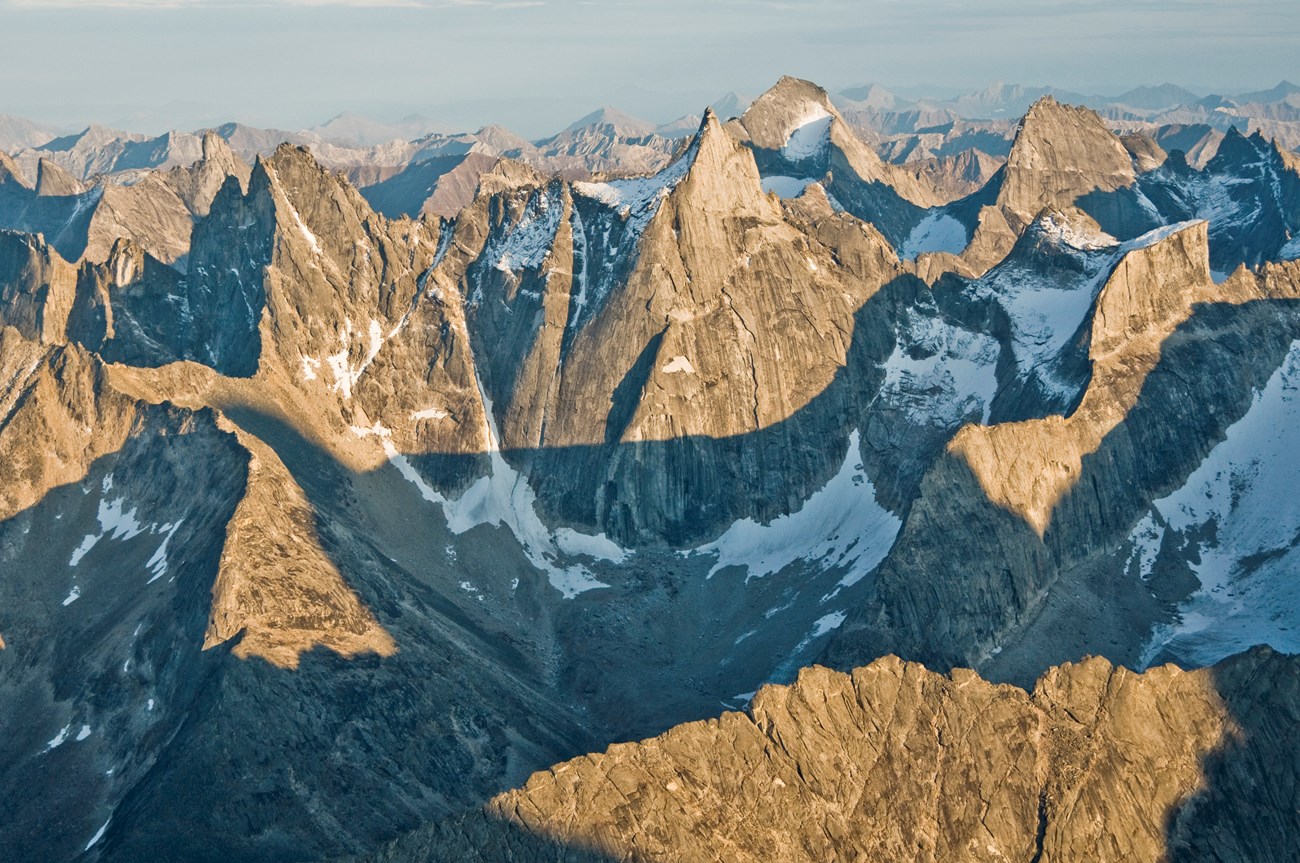 Lying within the central Brooks Range, the most northerly mountain range in North America, the 38,313-acre Arrigetch Peaks are a striking geologic feature rising thousands of feet above the surrounding uplands. They have long been a landmark to the inland Eskimo of northwestern Alaska and the word 'Arrigetch' means "fingers of the hand extended". These rugged granite pinnacles are carved from resistant granitic rock by glacial ice and running water which have lowered surrounding terrain by several thousand feet below the peaks. Contacts between the granite and adjacent rock types are sharp and well exposed, illustrating the geologic relations between an intrusion, its marginal contact zone and the host rock beyond. Rock faces rise as much as 3,000 to 4,000 feet above adjacent valley bottoms. The peaks are bordered to the south by the upper Kobuk Valley, to the west and northwest by Awlinyak Creek and to the north and east by the more gentle terrain immediately west of the Alatna Valley. Eleven small cirque glaciers still exist within the area and glacial deposits and formations illustrate the widespread glacial activity which has characterized the area.
The Arrigetch area is an excellent illustration of several phases of alpine glacier activity. The peaks reveal abrupt transitions from metamorphic to granitic rock, and contain both tundra and boreal forest. Some of the oldest spruce in Northern Alaska occur near timberline here. Its scenic attributes are considered outstanding.
Designated a National Natural Landmark in April 1968.
Topographic Map: Survey Pass B-2
Read the Arrigetch Peaks Climbing Report
Last updated: July 7, 2020