North Fork of the Koyukuk River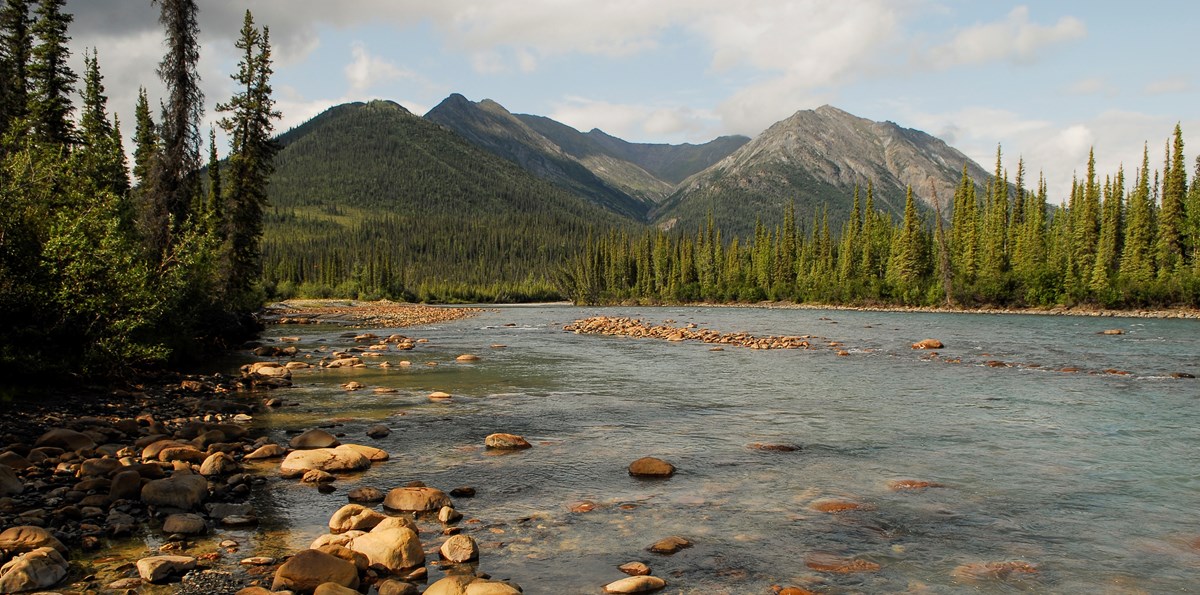 The North Fork of the Koyukuk flows from the south flank on the Arctic Divide through broad, glacially carved valleys in the rugged Endicott Mountains of the Central Brooks Range. It passes between Boreal Mountain and Frigid Crags dubbed the "Gates to the Arctic" by Bob Marshall. The North Fork joins the Middle Fork and can be run all the way to Bettles Field.
Approximate Length
102 mi / 164 km
Scenic Quality
Beautiful Glacial valleys bordered by rugged peaks of Endicott Mountains in central Brooks Range.
Recreational Opportunities
The river can be accessed in the headwaters area. There are a few challenging rapids depending on water levels. The river is mostly class two or less. There is outstanding wilderness backpacking in the upper reaches of the drainage.
Geologic Features
South flank of the arctic Continental Divide; broad glacial valleys bordered by Endicott Mountains
Natural Resources
Variety of wildlife; major caribou migration route
Cultural Resources
This drainage contains one of the densest concentrations of archaeological and historical sites in the park. These sites include gold mining sites from the early 20th century and prehistoric sites dating to as old as 10,000 years.


Last updated: November 25, 2019