Tinayguk River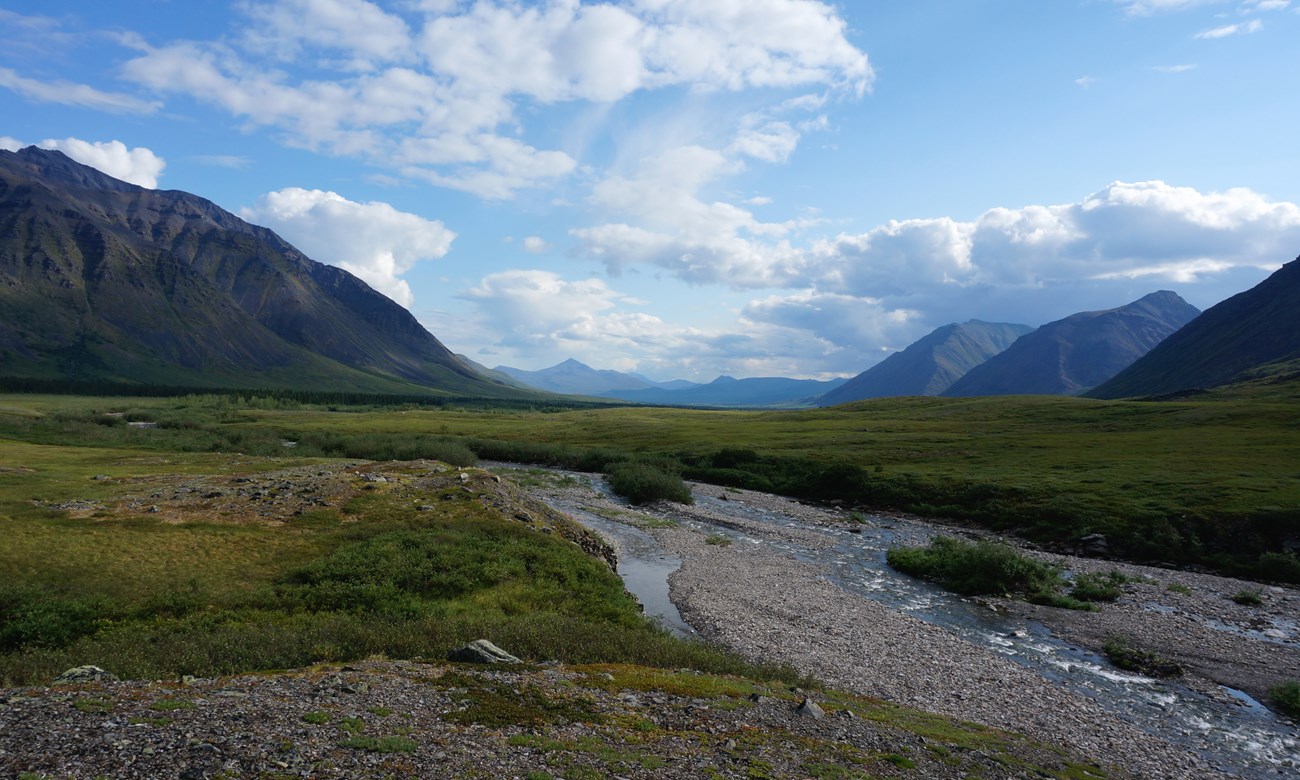 Starting from the Endicott Mountains, the Tinayguk River flows nearly 45 miles to its confluence with the North Fork Koyukuk River.
The Tinayguk River starts as a trickle high up in the Endicott Mountains and is the longest tributary of the North Fork of the Koyukuk, which both lie entirely within the pristine wilderness of Gates of the Arctic National Park. Like the North Fork, the Tinayguk presents spectacular, glacially carved valleys bordered by rugged mountains; however, unlike the North Fork, the Tinayguk is relatively difficult to access, providing for a remarkable wilderness experience. The scenic qualities are tremendous, with many opportunities for hiking and backpacking. Access is difficult; most floaters hike in from Anaktuvuk Pass or the North Fork of the Koyukuk with packrafts.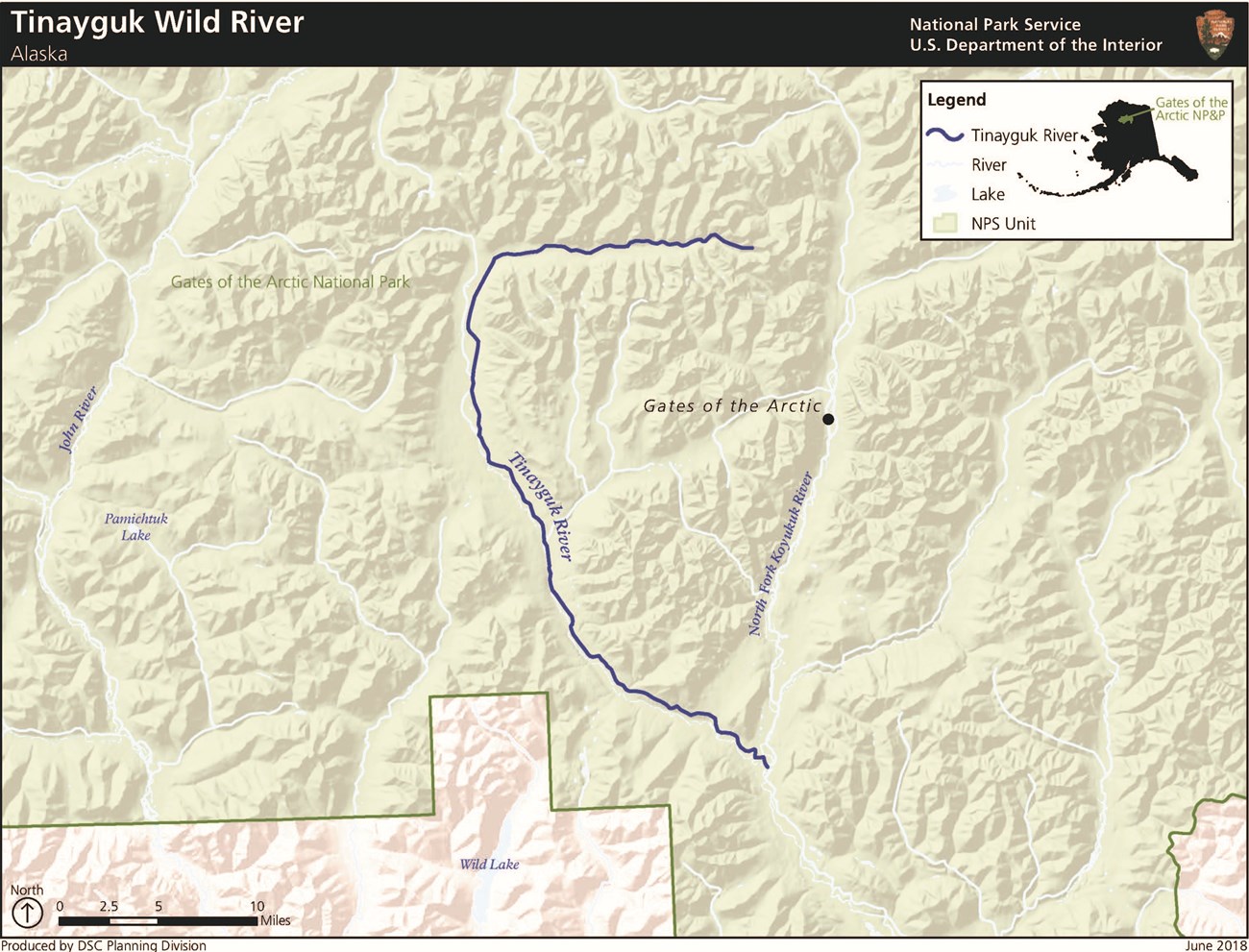 Approximate Length
44 mi / 71 km inside Gates of the Arctic National Park & Preserve
Scenic Quality
Broad, glacial valley bordered by the rugged peaks of the Endicott Mountains
Recreational Opportunities
The Tinayguk River is accessed primarily by foot, creating a truly remote floating experience.
Unlike some other rivers in Gates of the Arctic National Park and Preserve, the Tinayguk has no adjacent areas suitable for landing a fixed-wing aircraft; therefore, the only way to access it is on foot. Due to the difficulty of accessing the river, the Tinayguk provides users with an exceptional wilderness experience, including untouched natural surroundings. Nevertheless, despite its extreme isolation — even by the standards of northern Alaska — the Tinayguk attracts visitors who are willing to make the long trek from the Dalton Highway or the village of Anaktuvuk Pass to experience the unique recreational opportunities the river offers.
The Tinayguk's location and navigable passes provide exceptional opportunities for backpacking and hiking between the John River, North Fork Koyukuk River, and Wild River drainages. In some areas, readily available game trails allow for marginally easier hiking and heightened accessibility.
Relatively shallow water, significant braiding, and narrow sections often require rafters to walk or "line" portions of the river, providing a physically demanding floating experience. Many sections of the river exhibit Class II rapids with riffles, rock rapids, and bends containing large boulders, requiring relatively more physical maneuvering from the rafter.
Geologic Features
South flank of the arctic Continental Divide; glacial valleys bordered by Endicott Mountains
Natural Resources
Variety of wildlife
Cultural Resources
Significant cultural resources were not identified on the Tinayguk River at the time of its designation as a Wild & Scenic River.


Last updated: May 7, 2020