Noatak River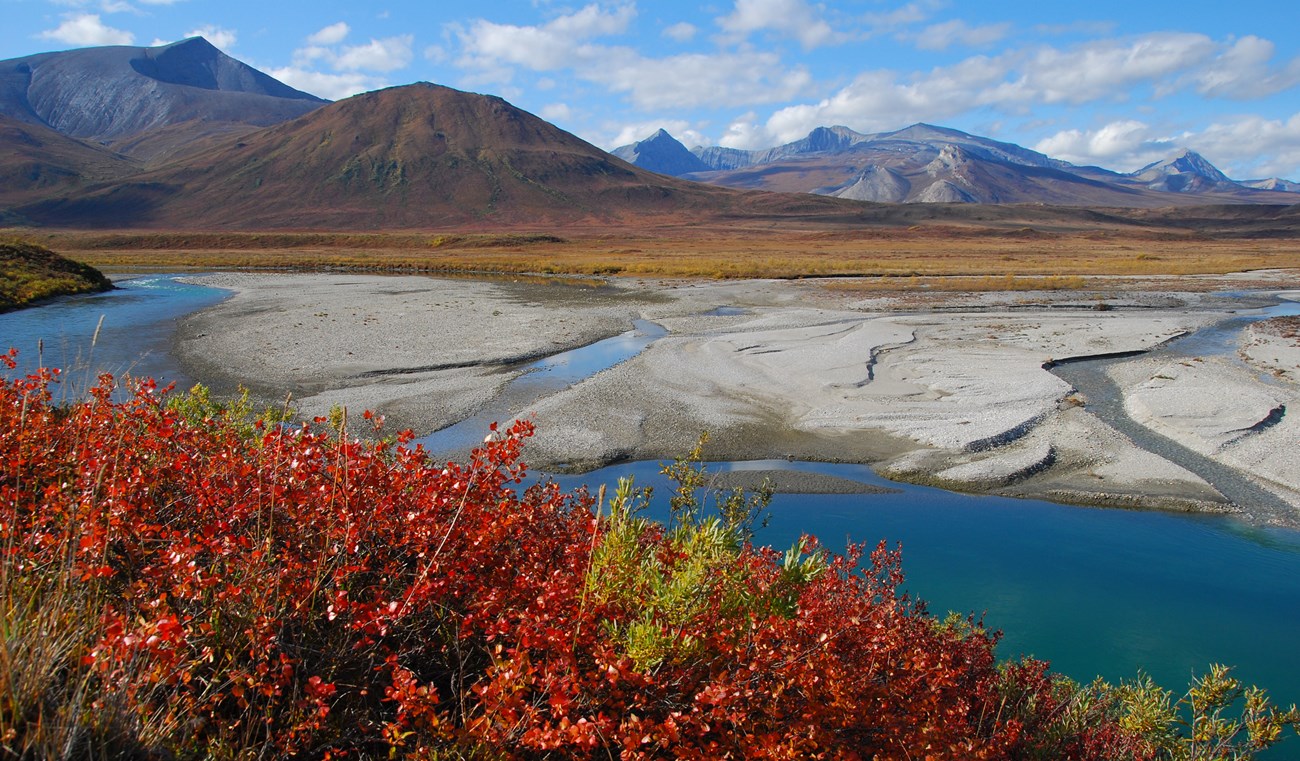 The Noatak River is one of the longest designated Wild Rivers in Alaska. Entirely above the Arctic Circle, it traverses alpine tundra, rolls through canyons and over plains, and ends up in a flat coastal delta where it drains into Kotzebue Sound. It provides easy to moderate floating through a glacial valley with snowcapped peaks and good opportunities for wildlife observation.
The Noatak drains the largest mountain ringed river basin in America that is still virtually unaffected by human activities. However, this high-use area is a designated wilderness concern. Vegetation around lakes at the various put-in and take-out points is being destroyed and the impact is detracting from the area's wild character. After arriving, move directly to the river to camp on gravel bars. Use existing trails between lakes and the river and do not build fires on the tundra.
Approximate Length
65 mi / 104 km — The Noatak River continues for another 265 mi / 426 km through Noatak National Preserve
Scenic Quality
Glacial valley with snowcapped peaks
Recreational Opportunities
One of the longest designated wild rivers in Alaska; good floating, sightseeing, and wildlife viewing opportunities.
Geologic Features
Mount Igikpak and Schwatka Mountains of west-central Brooks Range; narrow glacial valley
Natural Resources
Plentiful caribou, Dall sheep, grizzly bear, and several species of raptors
Cultural Resources
Transportation route by natives for thousands of years


Last updated: April 12, 2023