Visiting in Fall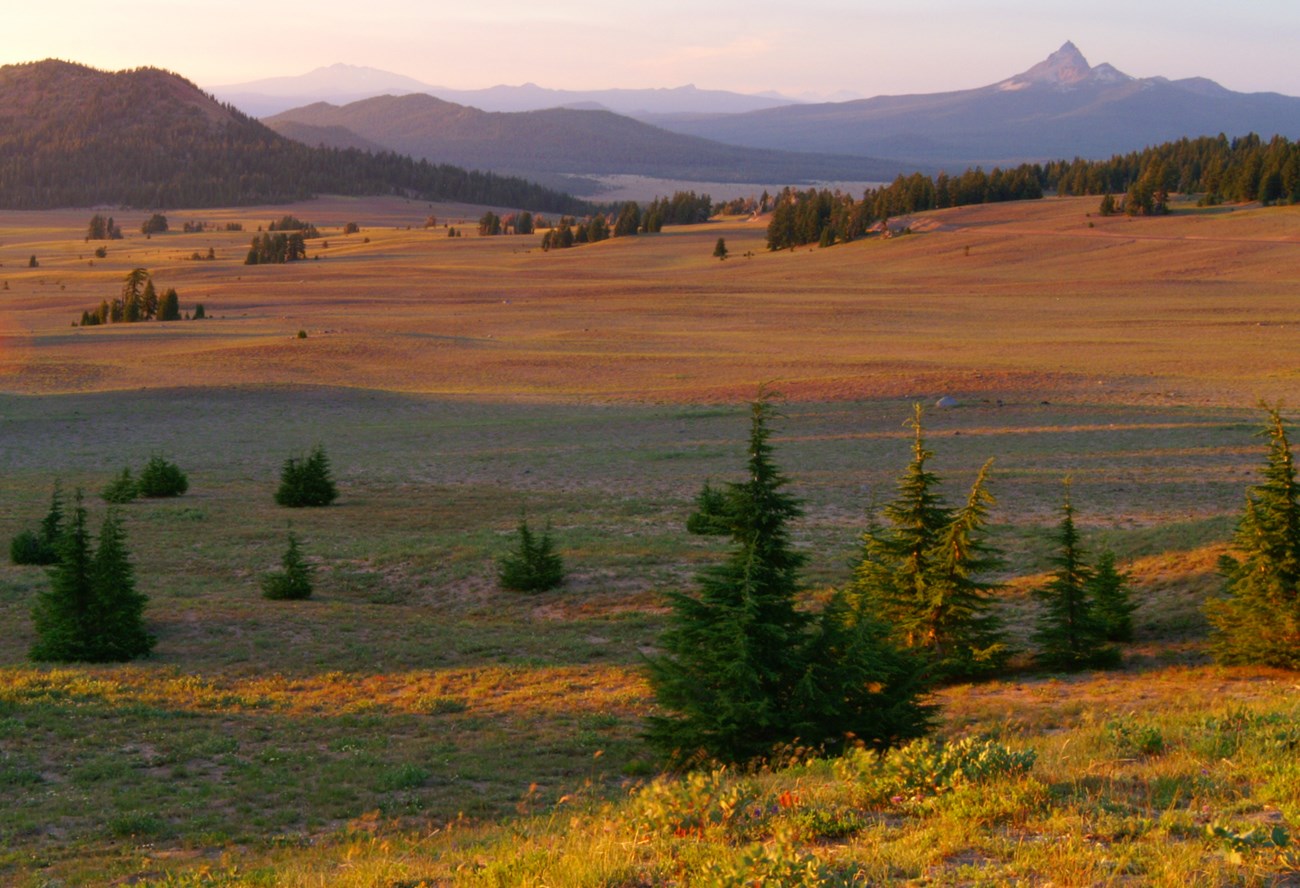 Fall (autumn) at Crater Lake National Park offers everything that a visitor might hope to experience. There are stunningly beautiful days and clear nights, dustings of snow, cooler temperatures, no crowds, bird migrations, wildlife sightings, and a few colorful leaf displays. And like fall, it is also somewhat of a fallow time in the park. Facilities begin to reduce hours or close, fewer ranger programs take place, and the park prepares for a long winter.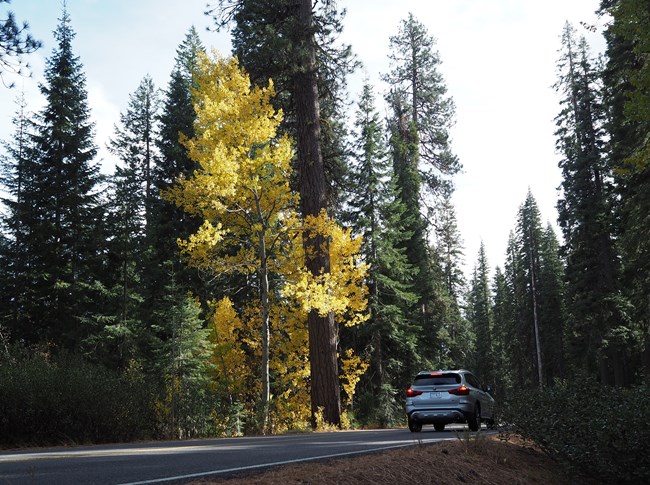 Weather
Beginning mid-September to early November, days may still be warm but they typically give way to cool, and often cold nights. In the fall, just about anything weather wise is possible including thunderstorms, hail, wind, flurries and heavy snowfall. This is especially relevant at the highest elevations and along trails to peaks. The weather may change within days, hours and even minutes. Sometimes you can watch it happening.
The average high temperature in October is 52 °F (11 °C) and the average low is 31 °F (-1 °C). All monthly averages are displayed on the
weather
page. Snow is not always predictable but an average of 21 in (53 cm) falls each October. The weather is part of the park's fall charm.
Fall Trip Planning 
At Crater Lake National Park, fall expresses itself in many ways from windless warmth to furious snow storms. Being prepared for the possibilities is the best way to make the most of your September or October visit. The links in the WHAT TO KNOW box will help with fall trip planning. 
FIRE.
Fire season often extends into late-September and October. Smoke from local and regional fires can be an important
air quality
factor. Poor air quality could determine what activities you participate in and how you care for your health while visiting. 
REGIONAL ROAD CONDITIONS. 
It is always a good idea to check road conditions and closures outside of the park by consulting the Oregon Department of Transportation's
Tripcheck
 website.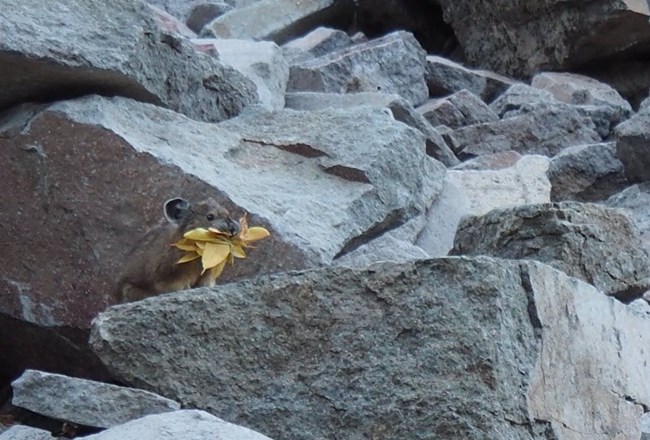 Recommended Fall Activities
View the lake from 30 pullouts along the 33-mile Rim Drive.
Weather permitting, choose a hiking trail for a fall adventure.
Enjoy the challenge of bicycling around the rim with fewer vehicles and cooler fall temperatures.
Bursting seed pods, sunrises and sunsets, wildlife sightings and reflections offer photographers many opportunities.
If you are at least 6 years of age, ask for a Junior Ranger Activity Book at a visitor center or fee booth and earn a Junior Ranger badge.
Take a stroll along the Rim Village promenade. Visit many historic buildings and the Sinnot Memorial (usually open through mid-October).
Explore Ponderosa Picnic Area which has the most diverse plant life in the park, including tree species.
Closures
ROADS.
With any significant snowfall, portions or all of Rim Drive and North Entrance Road may close before the
scheduled closing
date of November 1. Always check the
current conditions
page before arriving in the park for any changes to road closures.
LODGING and CAMPING.
All lodging in the park is managed by the concessioner Crater Lake Hospitality. Crater Lake Lodge is generally open into early October. The Cabins at Mazama Village close along with Mazama Campground in late September. Please visit the
Crater Lake Hospitality
website for closings, reservations, fees and other information. If you are interested in lodging outside of the park please review the list on the
lodging and camping
page of possible sites.
EATING.
The Rim Village Café and Gift Shop is the only eating establishment that is open year-round. The Crater Lake Lodge dining room serves until the lodge itself closes in October. The other facilities usually close with the closing of Mazama Campground in late September. All are operated by the park concessioner. Information about menus, and closings is found on the
Crater Lake Hospitality
website.
VISITOR CENTERS.
Check the
visitor center
page for current status. Also, the
current conditions
page will have up-to-date roads and facility closures.
Last updated: August 16, 2023