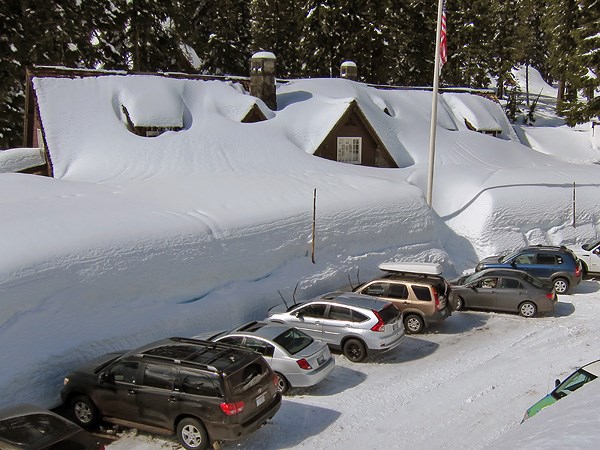 Visitor Centers
At the park's two visitor centers, rangers can answer your questions and help plan your trip.
The Steel Visitor Center at Park Headquarters is open every day except December 25. It's open 9:00 am to 5:00 pm from mid-April to early November, and 10:00 am to 4:00 pm the rest of the year. A 22-minute film is shown every half hour. It explores the park's significance and the lake's volcanic past.
The Rim Visitor Center at Rim Village is open daily from late May to late September, 9:30 am to 5:00 pm.
Both visitor centers contain a bookstore operated by the Crater Lake Natural History Association. Items can be purchased in the park or online.