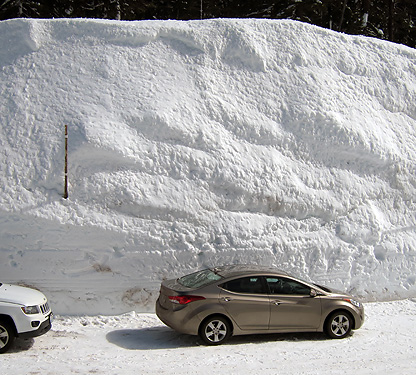 Summers at Crater Lake are short, but typically sunny. July, August, and September are your best bets for warm, dry weather. In May, June, and October, sunny days alternate with periods of rain and snow.
Winters are long and snowy. Storms from the Pacific Ocean dump an average of 43 feet (13 meters) of snow at Park Headquarters. The park's tremendous snowfall is a result of its position at the crest of the Cascade Mountains.
During periods of inclement weather, Crater Lake is often completely obscured by clouds. To find out if Crater Lake is visible right now, view our webcam at Rim Village.
The National Weather Service provides the most accurate weather forecast for the park. For this year's weather data, visit our current conditions page and download the daily weather report, which shows the snow depth at Park Headquarters, yesterday's high and low temperatures, and graphs comparing current conditions to long-term averages.