Operating Hours & Seasons
Hours
The park is open year-round, 24 hours a day. But many of the park's roads, trails, and facilities are closed seasonally due to snow. Visit our current conditions page to find out what's open in the park today.
Seasonal Road Closures
Crater Lake is one of the snowiest inhabited places in the USA. Each winter, deep snow forces us to close the park's Rim Drive and North Entrance to cars. Rim Drive becomes a trail for skiing and snowshoeing. The North Entrance road becomes a snowmobile trail. These roads close for the season with the first big October snowstorm, or on November 1, whichever comes first.


Closing Dates in Recent Years
Year
North Entrance &
West Rim Drive
East Rim Drive
2018
October 29
October 29
2017
November 1
October 13
2016
October 14
October 14
2015
November 1
November 1
2014
October 28
October 27
2013
October 28
October 1
2012
October 23
October 23
2011
November 1
November 1
2010
October 24
October 23
2009
October 27
October 13
Opening the Park's Roads
We typically begin plowing closed roads in mid-April. But it takes a long time to open them up; there are no set dates. Read about the process of "spring opening" here. In general, opening dates depend on winter snow totals, but other factors play a role. The two main variables are equipment breakdowns and the weather in April, May, and June.
The North Entrance and West Rim Drive can open as early as mid-May or as late as the end of June. The East Rim Drive fully opens sometime between mid-June and late July.
In 2019, the park's roads will open later than usual. Snowfall for the winter was below average (36 feet), but the park's rotary snow blowers have been out of commission for extended periods, resulting in delays. We began plowing the West Rim Drive this year on April 30, about two weeks later than normal.
The North Entrance and West Rim Drive opened for the season on June 15. The East Rim Drive and Pinnacles Road will probably not fully open until early-to-mid July.


Opening Dates in Recent Years
Year
North Entrance &
West Rim Drive
East Rim Drive
Winter
Snow Total
2019
June 15
Early-to-Mid July?
36 feet
2018
May 25
June 16
29 feet
2017
June 22
July 21
48 feet
2016
May 27
July 13
38 feet
2015
May 14
June 11
16 feet
2014
May 23
July 1
21 feet
2013
May 15
July 2
30 feet
2012
June 11
July 17
33 feet
2011
June 24
July 22
56 feet
2010
June 7
July 9
34 feet
2009
June 1
June 30
39 feet
2008
June 20
July 11
48 feet
2007
May 24
June 29
36 feet
2006
June 14
July 14
48 feet
2005
June 10
June 29
30 feet
2004
June 17
July 3
46 feet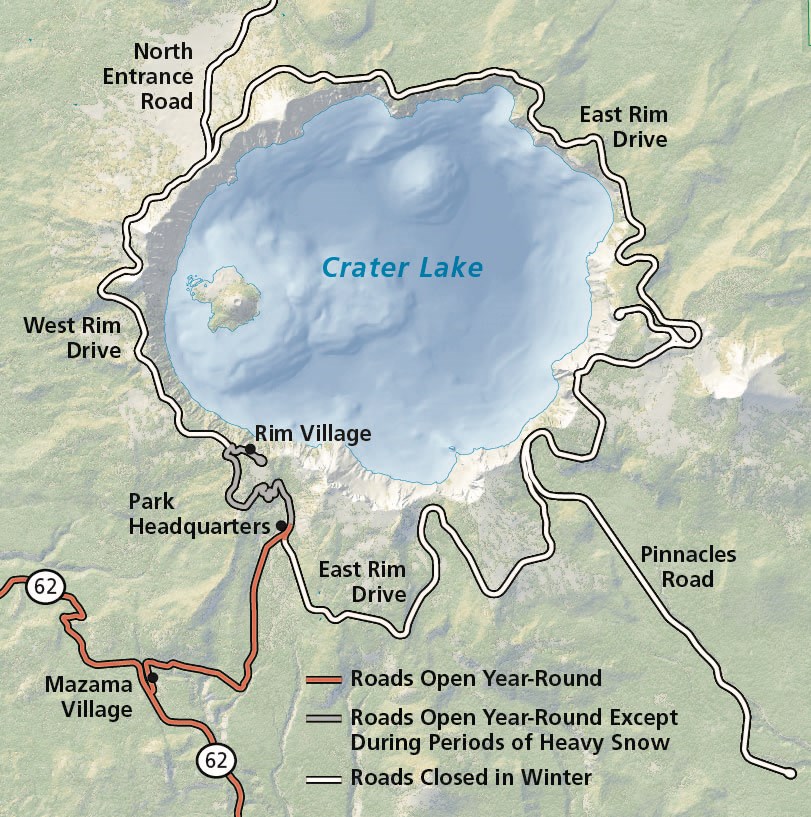 Last updated: June 15, 2019