Lodging & Camping
Looking to stay overnight in or near the park? Below is a list of all the hotels and campgrounds within 35 miles of Park Headquarters. More options can be found in Chemult (42 miles away), Shady Cove (55 miles), Klamath Falls (57 miles), and beyond. This list does not include bed-and-breakfasts, guest houses, and vacation rentals.
Sleeping overnight in the park is allowed only for
hotel guests
,
campground campers
, and
backpackers who obtain a permit
. Camping in the park's pullouts, picnic areas, and parking lots is prohibited. There are no lodges or campgrounds open in the park between mid-October and late May.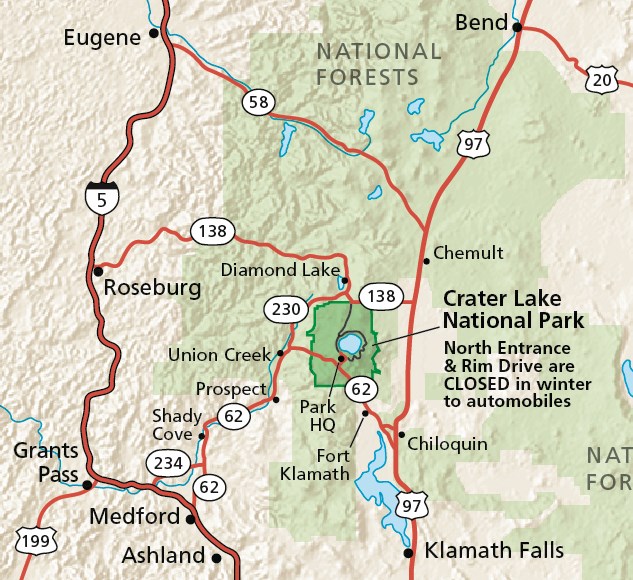 Lodging & Camping Options
Last updated: January 3, 2022