Birds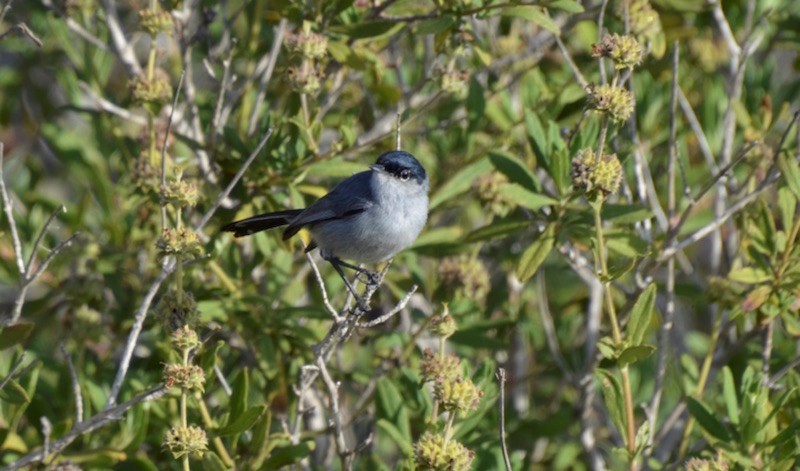 Point Loma and Cabrillo National Monument are well-known in the birding community as some of the premiere bird watching spots in San Diego. The bird checklist for both the monument and Point Loma peninsula lists 346 species, with over 200 spotted at Cabrillo National Monument alone.
A stop on the Pacific Flyway, migrant species use the peninsula as a resting place or when lost or disoriented. Raptors use Point Loma as a landmark during the peak of their migrations, and some, like the red-tail hawk, make their home here year-round. The rocky shoreline on Point Loma's western side is the only place in San Diego where black oystercatchers are regulars, and Brant's cormorants roost in large numbers on Point Loma's cliffs.
A common sight in the spring are pairs of native California quail scurrying about with their babies. Their distinctive call of "ca-BREE-oh ca-BREE-oh ca-BREE-oh" can be heard throughout the park.
The most significant breeding rookery of great blue herons in coastal southern California can be found in the eucalyptus woodlands around the Navy's submarine base on the east side of the Point, along with a large breeding colony of black-crowned night herons.
With breeding populations rare in San Diego County except in Point Loma, the orange-crowned warbler is a resident of the coastal scrub and chaparral habitats. Song sparrows have adapted to the coastal sage scrub community as well, and are very common here.
Click here for your own Cabrillo Birding Guide.


Last updated: December 31, 2017