Whimbrel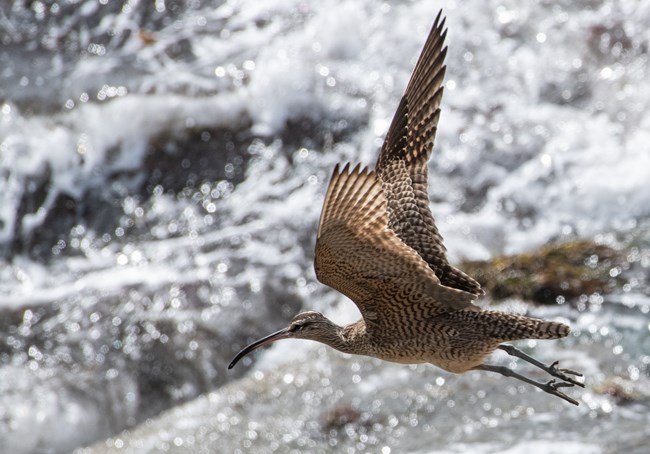 Whimbrel (Numenius phaeopus)
Length: 17-18" Wingspan: 31-32"

Description: A crow-sized brownish bird with dark stippling and pale feather edges. Its crown is dark brown with a pale central stripe. Bill is very long and curved downwards.

Whimbrels display a variety of different calls and songs depending on their activity, but all vocalizations contain a series of piping whistles.
Whimbrel

Audio file for the Whimbrel courtesy through Xeno-Canto.org

Credit / Author:

Xeno-Canto.org

Date created:

08/24/2021
Last updated: August 25, 2021