Calendar of Events
Learn and Explore
Special Events
These links provide information about special events occurring at Cabrillo.
Public Programs (Currently Offered)
These programs are free and open to the public (park entrance fees apply)
For the most current information about a program or accessibility information, please call the Visitor Center at (619) 523-4285.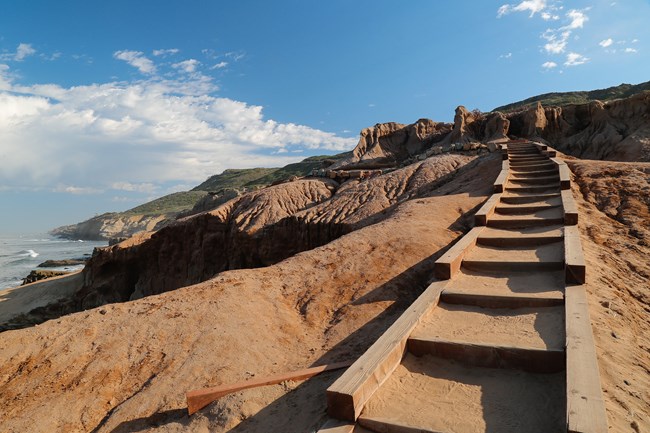 A Guided Tour of Cabrillo National Monument's Coastal Trail
Coastal Trail tours are available Thursday - Monday beginning Saturday, July 24th through August 5th at Cabrillo! The talks will be held at 1pm and 3pm.

Want to learn more about Cabrillo National Monument's precious resources while taking in an epic view? These 45-minute – 1-hour tours are available Thursday - Monday at 1pm and 3pm with a limit of 10 people per tour. No reservations required, and the tours will meet by the information kiosk at the beginning of the Coastal Trail by the tidepool parking lot. We recommend arriving early to find parking and to ensure your place in the tour.
If you have any questions, e-mail us. Hope to see you on the trail!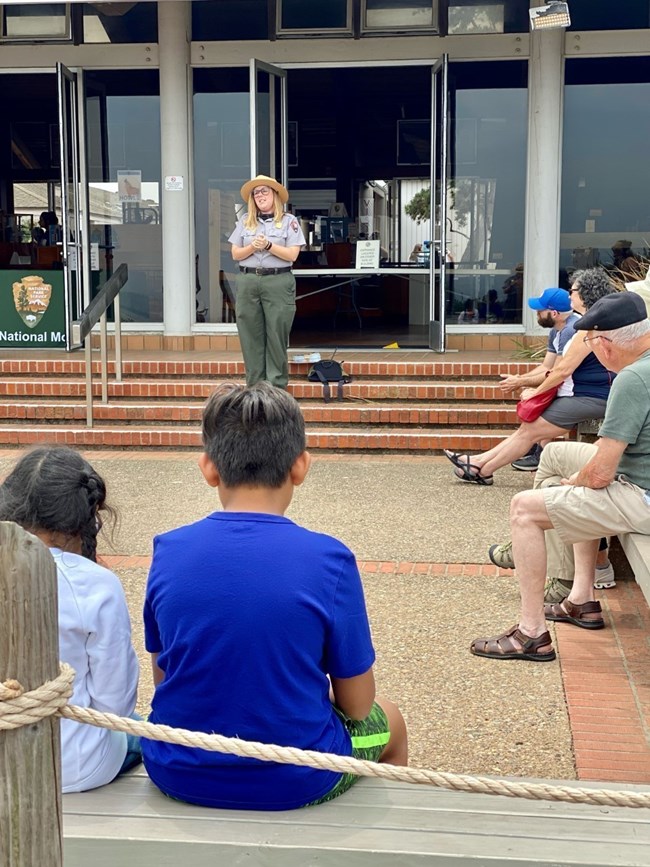 Patio Chats With a Ranger
Join us for a 15 minute Ranger Patio Chat. The chats will take place on the Back Patio of the Visitor Center at 12:30pm and 3:30pm on Fridays, Saturdays and Sundays through September.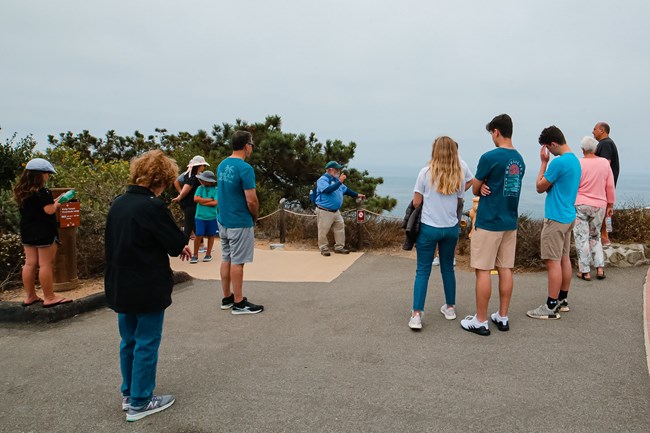 Guided Walking Tours in English, Saturdays in June and July
Join a park guide for a one-hour walking tour of Cabrillo National Monument including the Cabrillo Statue and the Old Point Loma Lighthouse at 11 a.m. and 1 p.m. This program is suitable for all ages. Tours are limited to 10 people. No reservations required. Meet at the flagpole near the traffic circle and keep in mind that the walk includes a hill up to the lighthouse.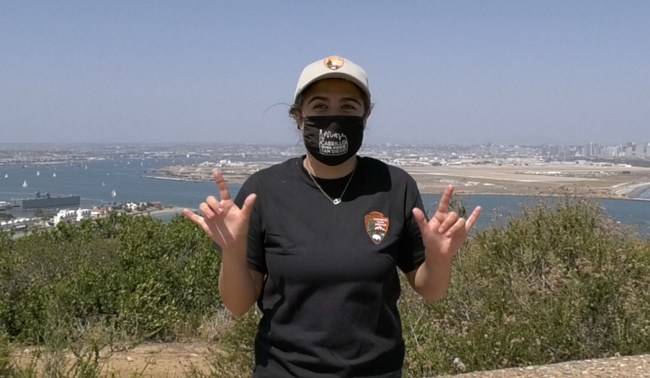 American Sign Language Walking Tours, Saturdays in June and July
Members of the Deaf/hard of hearing community and people proficient in American Sign Language are invited for ASL tours at 10 a.m. and 12 p.m. These tours, led by a Deaf Science Communications Intern, are funded through support from the Cabrillo National Monument Foundation. ASL walking tours are 45 minutes long and limited to 10 people. RSVPS are required, e-mail us.

#FindYourPark #CabrilloNationalMonument #ASL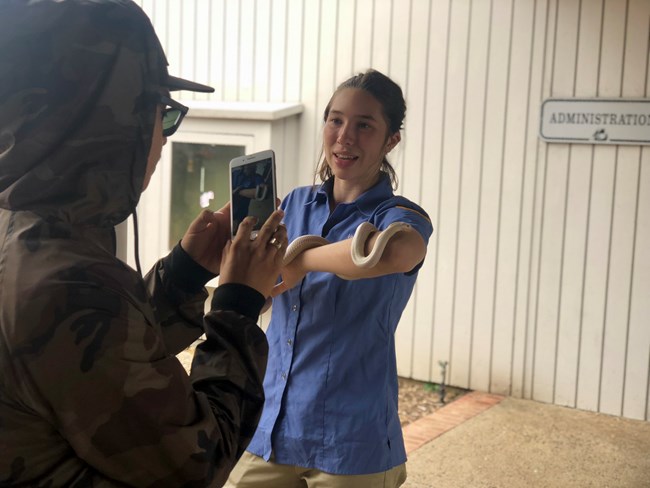 Snake Meet 'N Greet (Thursdays - 1pm)
Meet a live, native snake in the breezeway by the Visitor Center! Cabrillo's three snake ambassadors provide an opportunity to learn about the park's natural resources, local ecology, and why snakes are important to the ecosystems they live in.
Public Programs (Not currently being offered)
**Public programs and films are dependent on San Diego County and CDC restrictions on gatherings.**
Films Shown Daily
In Search of Cabrillo: 10 am, 2 pm, 4 pm
On the Edge of Land and Sea: 11 am, 1 pm
First Breath: Gray Whales 12 pm, 3 pm
Lighthouse Talk: Join Cabrillo National Monument staff for this 1-hour, all ages program as we discover what life was like for the lighthouse keepers at Cabrillo's restored 19th century Lighthouse.

Nature Walk: Join one of our expert volunteers to explore the flora and fauna of the park. This 45 minute to 1-hour walk will give you insights as to why San Diego County is the most bio-diverse in the continental US. Meet animals and plants and find out how the natives of San Diego, the Kumeyaay, used the landscape resources. The walk includes a stop at the Cabrillo Monument for a spectacular view of the Bay and ends at the whale lookout, where an equally stunning ocean panorama can be enjoyed. From there guests can choose different activities, including a visit of the light house, a hike down the Bayside trail or a tour of the Military History Museum. Don't miss this opportunity to discover San Diego's "true nature!"

Open Bunker: From 9 am – 2:30 pm volunteers will bring the coastal defenses of Point Loma to life. These are your only chances to tour the bunkers on Point Loma. Don't miss this amazing opportunity to learn more about the soldiers stationed at Fort Rosecrans during WWII and see the weapons and instruments that protected our coast during the tumultuous war years.

*Although we do our best, programs are subject to change or cancellation without notice.
Fee Free Days
The National Park Service will offer the following fee free days in 2021:
January 18 – Martin Luther King Jr. Day
April 17 – Start of National Park Week
August 4 – Great American Outdoors Act Signing Day
August 25 – National Park Service Anniversary
September 25 – National Public Lands Day
November 11 – Veterans Day
Search Filters
By Park
By State/Territory
By Event Type

Last updated: August 3, 2021