Calendar of Events
Learn and Explore
Special Events
These links provide information about special events occurring at Cabrillo.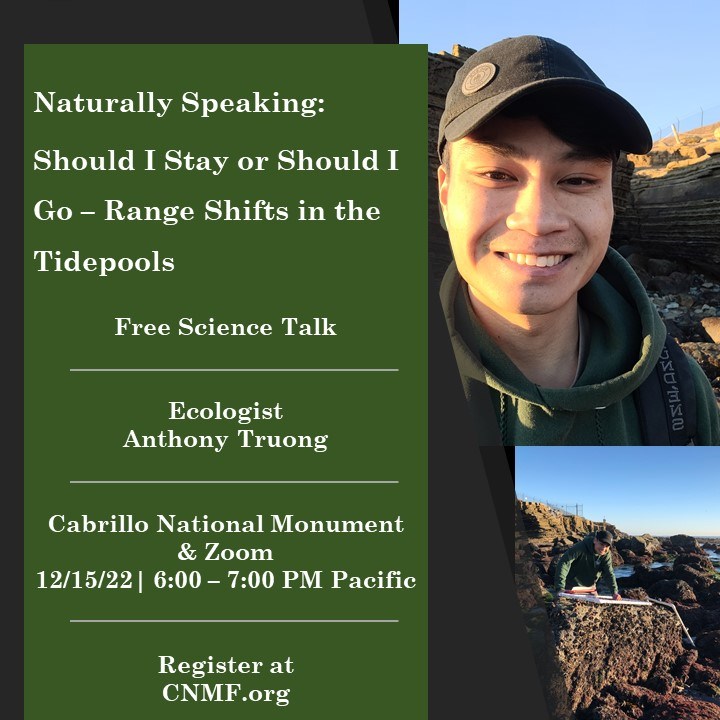 This a hybrid event – in-person in the auditorium (masks are optional) as well as a free event on Zoom.
Thursday, December 15, 6:00 PM – 7:00 PM
Cabrillo National Monument auditorium and Zoom
Many species are shifting their ranges as a response to climate change. The dark unicorn whelk (Mexicanthina lugubris) is native to the tidepool communities of Baja California, Mexico, but their range has shifted northward over 60 miles into Southern California since the 1980s. While dark unicorn whelk shells have been found in San Diego County dating back to the 1930s and 1950s, it is unknown whether their abundance is increasing, decreasing, or stable over time. Join ecologist Anthony Truong as he discusses his research on unicorn whelks at Cabrillo National Monument and how man-made stressors like climate change affect ecological communities as a whole.
Public Programs (Currently Offered)
These programs are free and open to the public (park entrance fees apply)
For the most current information about a program or accessibility information, please call the Visitor Center at (619) 523-4285.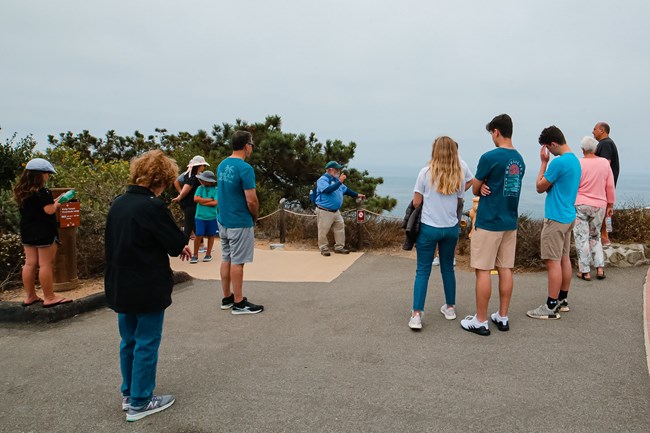 Guided Walking Tours (Saturdays 11am, 1pm)
Join a park volunteer for a one-hour walking tour of Cabrillo National Monument including the Cabrillo Statue and the Old Point Loma Lighthouse at 11 a.m. and 1 p.m. This program is suitable for all ages. No reservations required. Meet in front of the Visitor Center and keep in mind that the walk includes a hill up to the lighthouse. Masks are required for everyone, regardless of location or vaccination status, in all NPS buildings and crowded outdoor spaces.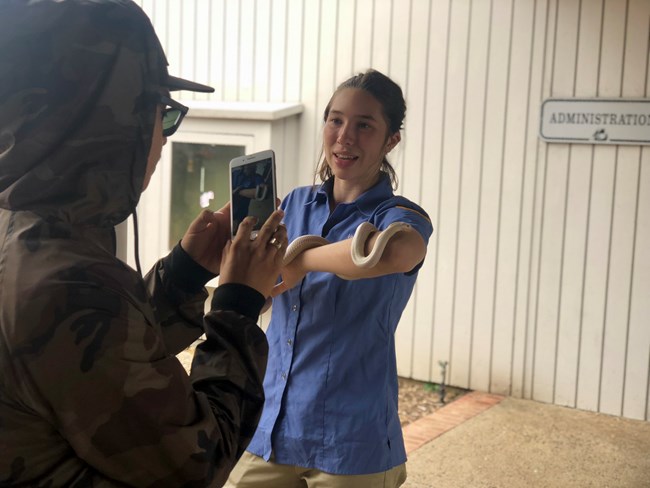 Snake Meet 'N Greet (Thursdays - 1pm)
Meet a live, native snake in the breezeway by the Visitor Center! Cabrillo's three snake ambassadors provide an opportunity to learn about the park's natural resources, local ecology, and why snakes are important to the ecosystems they live in.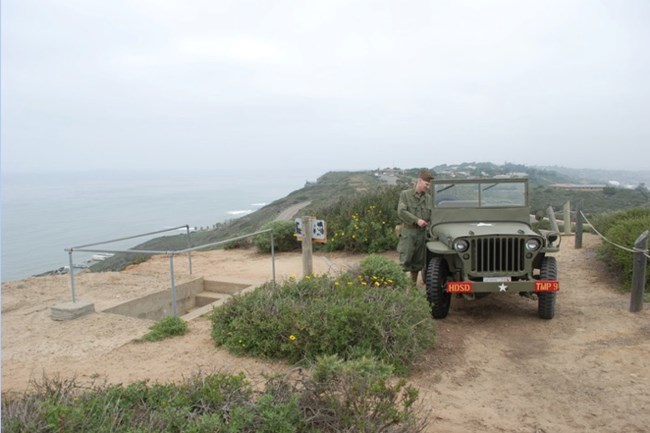 Military Bunker (Saturdays)
From 9 am – 2:30 pm volunteers will bring the coastal defenses of Point Loma to life. These are your only chances to tour the bunkers on Point Loma. Don't miss this amazing opportunity to learn more about the soldiers stationed at Fort Rosecrans during WWII and see the weapons and instruments that protected our coast during the tumultuous war years.

The bunker can't be opened if there is inclement weather. Check with the Visitor Center for the latest schedule.
Public Programs (Not currently being offered)
**Public programs are dependent on San Diego County and CDC restrictions on gatherings.**
Lighthouse Talk: Join Cabrillo National Monument staff for this 1-hour, all ages program as we discover what life was like for the lighthouse keepers at Cabrillo's restored 19th century Lighthouse.

Nature Walk: Join one of our expert volunteers to explore the flora and fauna of the park. This 45 minute to 1-hour walk will give you insights as to why San Diego County is the most bio-diverse in the continental US. Meet animals and plants and find out how the natives of San Diego, the Kumeyaay, used the landscape resources. The walk includes a stop at the Cabrillo Monument for a spectacular view of the Bay and ends at the whale lookout, where an equally stunning ocean panorama can be enjoyed. From there guests can choose different activities, including a visit of the light house, a hike down the Bayside trail or a tour of the Military History Museum. Don't miss this opportunity to discover San Diego's "true nature!"

*Although we do our best, programs are subject to change or cancellation without notice.
Search Filters
By Park
By State/Territory
By Event Type

Last updated: November 17, 2022