Mourning Dove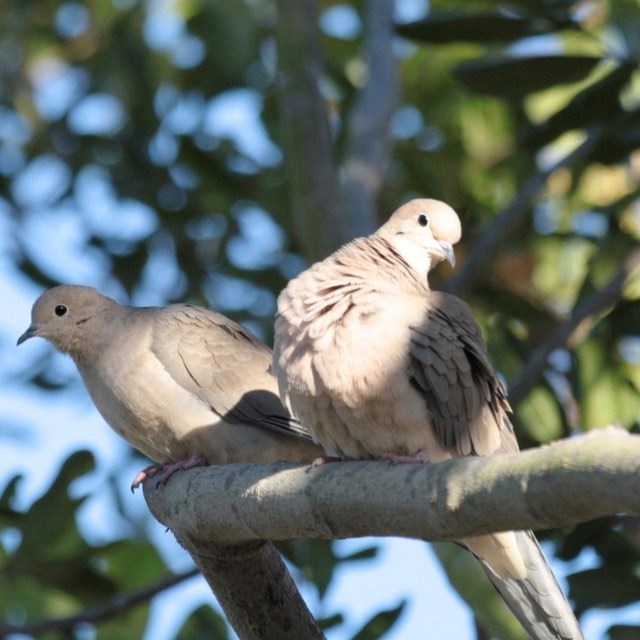 Mourning Dove (Zenaida macroura)
Length 12" Wingspan 18"
Short bill, small head, slender body, narrow pointed wings, long pointed tail, brown-gray with spots on wings, seen resting on wires or foraging on ground for seeds. Call is a sad hoot boo-hoo-hoo.

The mournful sound of this species is what gives it its name! A soft coo-OO-coo-coo in a minor key.
Mourning Dove

Audio file for the Mourning Dove courtesy through Xeno-Canto.org

Credit / Author:

Xeno-Canto.org

Date created:

10/14/2020
Last updated: August 18, 2020