Great Egret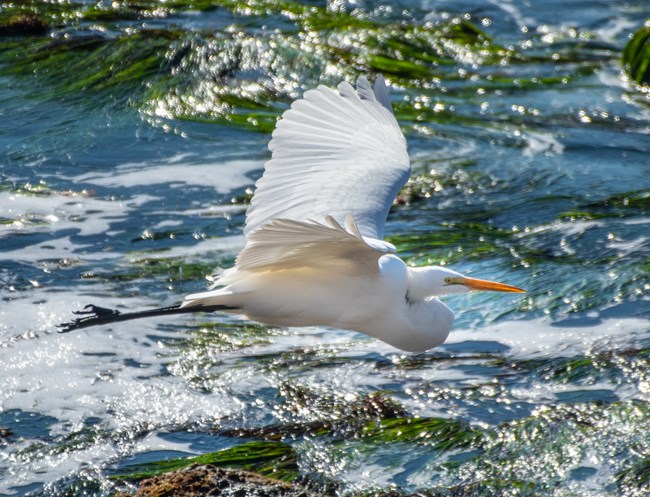 Great Egret (Ardea alba)
Length: 37-41" Wingspan: 52-57"

Description: Tall and long-legged all-white wading birds with long, s-curved necks. Bill is orange in color, long and spear-like. Legs and feet are black.
Great Egrets emit an assortment of harsh sounds such as dry croaks and nasal squeals. They are particularly vocal during breeding season.
Great Egret

Audio file for the Great Egret courtesy through Xeno-Canto.org

Credit / Author:

Xeno-Canto.org

Date created:

08/24/2021
Last updated: August 24, 2021