House Finch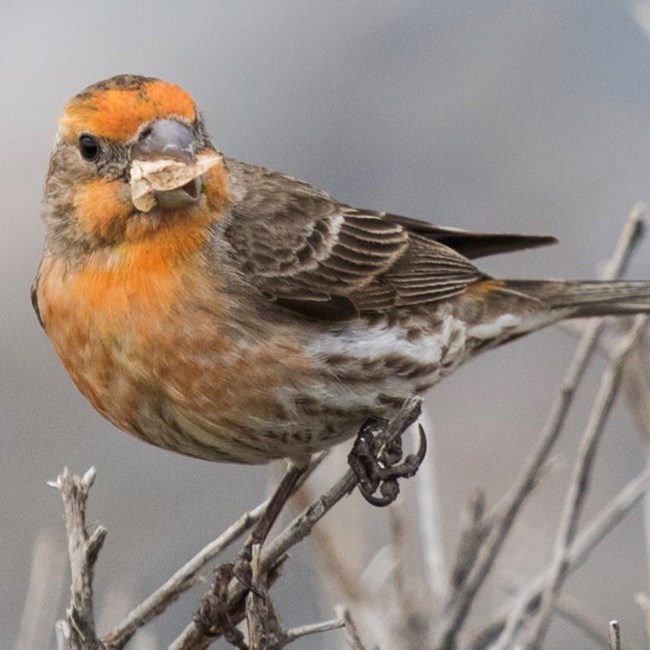 House Finch (Haemorhous mexicanus)
Length 6" Wingspan 9.5"
Short stubby arched bill, round head, short tipped wings, longish square tail, brownish-gray with streaks, M: has orange-red forehead and chest, seen in small flocks.

A long, jumbled yet cheerful song of short, clear notes that can be described as a "squeaky wheel". A House Finch's song often ends in a slurred note that either rises or descends in pitch (known as an "upslur" and "downslur").
House Finch

Audio file for the House Finch courtesy through Xeno-Canto.org

Credit / Author:

Xeno-Canto.org

Date created:

10/14/2020
Last updated: August 18, 2020