California Scrub-Jay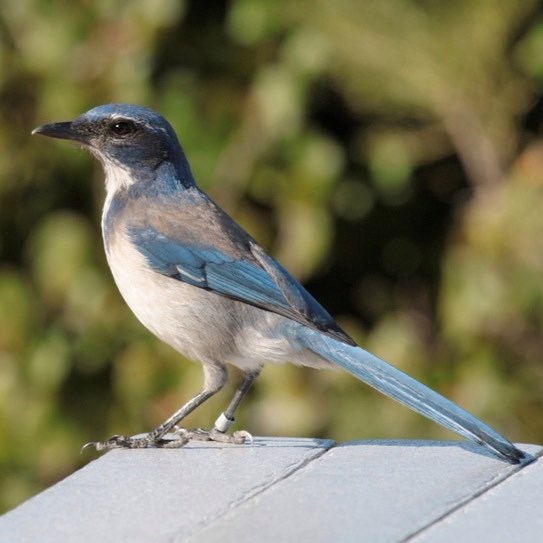 California Scrub-Jay (formerly Western Scrub-Jay) (Aphelocoma californica)

Length 11.5" Wingspan 15.5"
Thick billed, crestless head, sturdy body, broad round wings, long tail, dark to light gray underside, seen flying tree to tree, feeds on seeds, nuts, fruits, and insects.

The song of a California Scrub-Jay is rarely heard, but this species is still very vocal with a large assembly of calls. The most iconic call is that of a throaty weep! that ascends in pitch.
California Scrub-Jay

Audio file for the California Scrub Jay courtesy through Xeno-Canto.org

Credit / Author:

Xeno-Canto.org

Date created:

10/14/2020
Last updated: August 18, 2020