Davis v. County School Board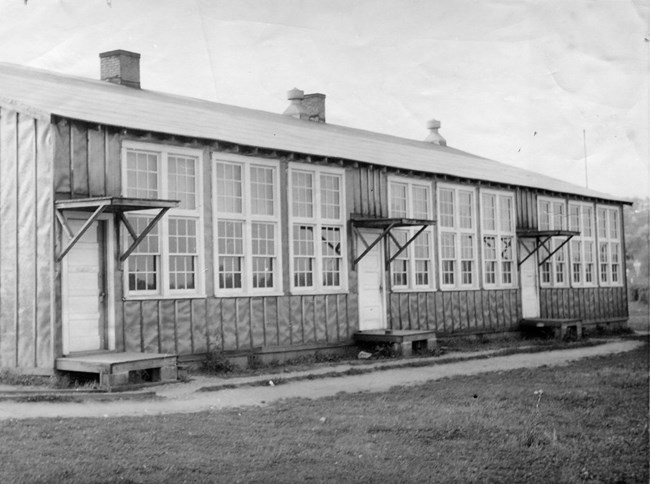 In April 1951, Barbara Rose Johns, a high school student in Farmville, Virginia, organized a student strike to protest poor school conditions. Four hundred fifty African American students from Moton High School participated in the two-week protest. The student strike committee requested assistance from the NAACP branch office in Richmond, Virginia. The students believed that the deplorable conditions at the school deprived them of equal educational opportunities. Moton had no gymnasium, cafeteria, infirmary or teachers restrooms, and the overflow of students was housed in an old school bus and three buildings covered in tar paper. Local parents had repeatedly sought improvements from the local school board without success.
In May 1951, Spottswood Robinson and Oliver Hill from the local NAACP filed suit on behalf of one hundred seventeen students. The plaintiffs asked that the state law requiring segregated schools in Virginia be struck down. A three-judge panel at the U.S. District Court unanimously rejected the students' request stating, "We have found no hurt or harm to either race." The school board was ordered to proceed with plans to equalize the African American students' school. When the U.S. Supreme Court overturned the ruling and ordered desegregation, white Virginians launched a campaign of massive resistance. The Board of Supervisors for Prince Edward County refused to appropriate any funds for the County School Board for the period 1959-1964, effectively closing the public schools rather than integrate them. Prince Edward County schools remainded closed for five years.
African American Experience Fund
The mission of the African American Experience Fund of the National Park Foundation is to preserve African American history by supporting education programs in National Parks that celebrate African American history and culture. There are 26 National Parks identified by the African American Experience Fund:


Last updated: March 21, 2023